Dua Warga Jepang Tewas Dibakar di Bali Disorot Dunia
Japanese Couple Found Murdered in Bali: Indonesia Police
Editor : Ismail Gani
Translator : Novita Cahyadi

PUBLISHED: Rabu, 13 September 2017 , 00:24:00 WIB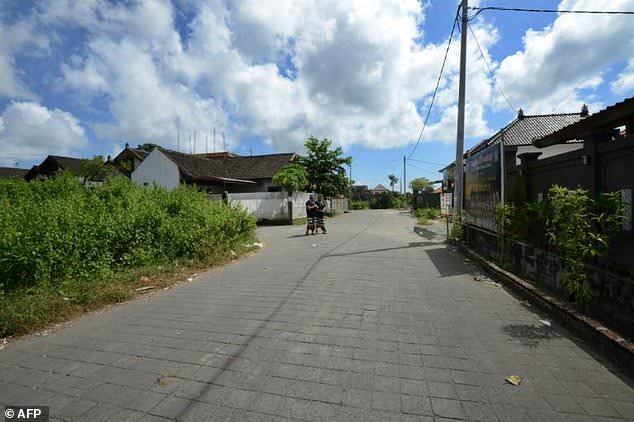 Kawasan pemukiman tempat ditemukannya jasad dua warga Jepang (Foto: MailOnline)
POLISI menggelar penyelidikan dugaan pembunuhan atas kematian pasangan Jepang tua yang jasadnya ditemukan terbakar hingga identitasnya tidak dikenali di Bali.

Jasad hangus dari Nurio Matsuba, 76, dan istrinya yang berusia 73 tahun, Hiroko, ditemukan pada Senin, 4 September oleh anak angkat mereka di Jimbaran, sebuah desa nelayan dan daerah resor di selatan Bali.

"Ini adalah pembunuhan terencana ... jelas orang tersebut telah merencanakannya sebelum mendatangi rumah korban," kata Kapolres Denpasar Hadi Purnomo pada Senin.

Polisi memperkirakan pelaku lebih dari satu orang dan sejauh ini telah meminta keterangan 42 saksi, mulai dari keluarga hingga rekan bisnis mendiang, kata Kombes Hadi Purnomo.

??Polisi belum mengetahui motif dari dugaan pembunuhan berencana tersebut.

Kedua mendiang bermukim di Bali sejak tujuh tahun lalu dan Nurio Matsuba adalah seorang broker di sebuah perusahaan ekspor tuna, menurut polisi.

Pihak berwenang masih menunggu hasil otopsi tapi pemeriksaan awal mengungkapkan banyak luka tusukan di tubuh Matsuba.

Penyidik ??menemukan tali dan dua pisau di TKP seperti dikutip AFP yang dilansir MailOnline.
INDONESIAN police have launched a murder investigation into the deaths of an elderly Japanese couple whose bodies were found burned beyond recognition on the holiday island of Bali.

The scorched corpses of Nurio Matsuba, 76, and his 73-year-old wife Hiroko were discovered on September 4 by their Indonesian foster son in Jimbaran, a fishing village and resort area in southern Bali.

"This is a planned murder ... it's clear the person has planned it before going to the victims' house," Denpasar police chief Hadi Purnomo said on Monday.

Investigators are looking for more than one suspect and have interviewed 42 witnesses so far, ranging from family to business associates, Purnomo said.

They are yet to establish a motive for the murders.

The couple had lived in Bali for seven years and the husband was a broker in a tuna export company, according to police.

Authorities are still waiting for the results of an autopsy but initial examinations revealed multiple stab wounds to the Matsubas.

Investigators found rope and two knives at the crime scene.