Pendampingan Petani, Ditjen PSP Perluas Peran FPPS Akses Sumber Pembiayaan
Indonesian Govt Improve the Farmers` Access to Financing Sources
Editor : M. Achsan Atjo
Translator : Dhelia Gani

PUBLISHED: Selasa, 30 Juli 2019 , 02:25:00 WIB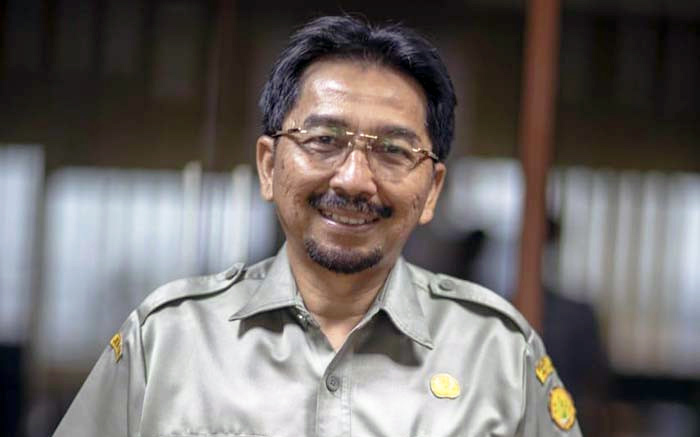 Dirjen PSP Kementan, Sarwo Edhy [Foto: Humas Ditjen PSP]
Jakarta [B2B] - Kementerian Pertanian RI tetap menggerakkan peran Fasilitator Pembiayaan Petani Swadaya [FPPS], untuk meningkatkan akses petani terhadap sumber pembiayaan pertanian seperti Kredit Usaha Rakyat [KUR], dengan memperluas perannya untuk mendampingi petani mengakses ke sumber-sumber pembiayaan pertanian, KUR maupun fasilitas pembiayaan lainnya.
"Kementan mengharapkan dinas pertanian provinsi dan kabupaten diharapkan dapat membuka jalan bagi para FPPS melalui koordinasi dengan perbankan dan sumber pembiayaan lainnya untuk ditindaklanjuti," kata Dirjen PSP Kementan, Sarwo Edhy kepada pers usai pelantikan pejabat eselon satu dan dua oleh Mentan Amran Sulaiman di Jakarta, Senin [29/7].
Menurutnya, petugas FPPS tersebut direkrut dari ex penyelia mitra tani dalam program Pengembangan Agribisnis Pedesaan [PMT-PUAP] yang mendampingi gabungan kelompok tani [Gapoktan] melaksanakan kegiatan PUAP.
"Kementan memfungsikan FPPS untuk mendampingi petani untuk mengakses sumber pembiayaan pertanian, sementara pada 2017 dan 2018, pendampingan diutamakan pada akselerasi penyaluran KUR," kata Dirjen Sarwo Edhy.
Sebagaimana diketahui, realisasi KUR sektor pertanian pada 2018 mencapai 23% dari total KUR sebesar Rp120 triliun untuk tahun anggaran 2018. Pendampingan FPPS pada 2018, realisasi KUR 2018 untuk pertanian sebesar Rp44,6 miliar di 16 provinsi yang diakses oleh 1.095 pelaku usaha pertanian.
Pelaksanaan kegiatan FPPS, kata Sarwo Edhy, dilaksanakan melalui dana dukungan untuk operasional pusat, dana dekonsentrasi di 32 provinsi dan dana tugas pembantuan di 339 kabupaten/kota, dengan komponen kegiatan utama adalah temu pembiayaan.
Berdasarkan hasil evaluasi yang dilakukan Ditjen PSP, 2017 hingga 2018, FPPS berperan dalam akselerasi penyaluran KUR.
Realisasi pada 2017 melalui dana operasional pusat tercapai penyaluran KUR sektor pertanian di atas Rp10,5 miliar di Provinsi Jawa Barat melalui Bank Jabar [BJB].
Pada 2018, dari 32 propinsi, yang telah melaporkan capaian adalah 16 propinsi, dengan capaian usulan pelaku usaha yang akses KUR sebanyak 1.095 debitur dan usulan kredit Rp44,6 miliar. [Sur]
Jakarta [B2B] - Indonesian Agriculture Ministry improve the role of Facilitators in Self-Help Farmers to increase farmers´ access to agricultural financing sources such as People´s Business Credit [KUR] by expanding its role to assist farmers to access agricultural financing sources, KUR and other financing facilities.