KPK Akui Tidak Terpengaruh Tewasnya Yohanes, Saksi Kunci Korupsi e-KTP
Indonesia Anti-graft Organisation Says Death of Witness will not Derail Investigation
Editor : Ismail Gani
Translator : Novita Cahyadi

PUBLISHED: Minggu, 13 Agustus 2017 , 21:15:00 WIB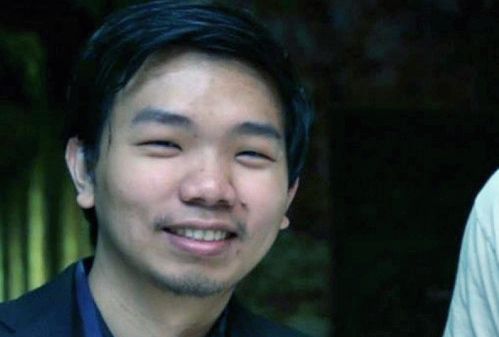 Mendiang Yohanes Marliem (Foto: istimewa)
KOMISI Pemberantasan Korupsi (KPK) mengatakan pada Sabtu bahwa kematian seorang saksi kunci dalam kasus mega korupsi yang melibatkan puluhan politisi tidak mempengaruhi penyelidikan kasus KTP elektronik (e-KTP).

KPK) telah menetapkan Ketua DPR RI Setya Novanto, sebagai tersangka dalam penyelidikan yang melibatkan sekitar 37 orang.

Setya Novanto menyanggah melakukan korupsi dalam kasus yang berawal pada 2009, dan fokus penyidikan pada perkara korupsi yang merugikan negara sekitar Rp2,3 triliun - dengan melakukan penggelembungan biaya pembuatan KTP elektronik - yang pembagiannya diatur di gedung parlemen.

Saksi, Yohanes Marliem, dilaporkan oleh media AS telah meninggal di West Hollywood pada Kamis setelah terjadi perselisihan dengan polisi yang melibatkan beberapa sandera.

Kepala Divisi Hubungan Internasional Mabes Polri Irjen Saiful Maltha mengatakan kepada Reuters pada Sabtu bahwa pihak berwenang AS telah mengonfirmasi kematian Yohanes Marliem.

"Kami belum tahu penyebab kematiannya," kata Saiful Maltha, menambahkan bahwa timnya sedang bekerja dengan FBI.

Meski saksi sudah meninggal, juru bicara KPK Febry Diansyah mengatakan penyelidikan akan terus berlanjut.

"Kami yakin dengan bukti yang kami miliki," kata Diansyah kepada Reuters, Sabtu.

Surat kabar ekonomi Kontan pada Sabtu menerbitkan pernyataan Yohanes Marliam yang mengatakan bahwa dia mengkhawatirkan keselamatannya.

Ketua DPR Setya Novanto dan ketua umum partai politik terbesar kedua di Indonesia, Golkar, dinyatakan sebagai tersangka dalam kasus tersebut bulan lalu.

Ketegangan antara KPK dan parlemen memburuk selama bertahun-tahun dan beberapa anggota DPR menuding ada motif politik di balik penyelidikan kasus korupsi e-KTP seperti dilansir MailOnline.
INDONESIA'S anti-corruption commission said on Saturday the death of a witness in a graft investigation implicating dozens of politicians will not derail its probe.

The Corruption Eradication Commission (KPK) has already named the parliamentary Speaker, Setya Novanto, as a suspect in the investigation that targets at least 37 people.

Novanto has denied any wrongdoing in the the case which dates back to 2009, and centres on allegations that sums ranging from $5,000 to $5.5 million - money generated by marking up the costs of a national electronic ID card program - were divided up in a room in parliament.

The witness, Yohanes Marliem, was reported by U.S. media to have died in West Hollywood on Thursday after a standoff with police involving several hostages.

Indonesia's National Police international relations chief Saiful Maltha told Reuters on Saturday that the U.S. authorities had confirmed Marliem's death.

"We do not know the cause of the death yet," Maltha said, adding that his team was working with the FBI.

Despite the death of the witness, KPK spokesman Febry Diansyah said the investigation would go on.

"We are confident with the evidence we have," Diansyah told Reuters on Saturday.

Indonesian domestic newspaper Kontan on Saturday published recent quotes from Marliam saying he had feared for his safety.

Novanto, the Speaker of the House of Representatives (DPR) and chairman of Indonesia's second-biggest political party, Golkar, was named as a suspect in the case last month.

Tensions between the KPK and parliament have festered for years and some members have suggested political motives are behind the probe.