Fidelis Divonis 8 Bulan Penjara lantaran Tanam Ganja untuk Obati Istri
Indonesia Jails Man Who Grew Marijuana for Cancer-Stricken Wife
Editor : Ismail Gani
Translator : Novita Cahyadi

PUBLISHED: Rabu, 02 Agustus 2017 , 23:19:00 WIB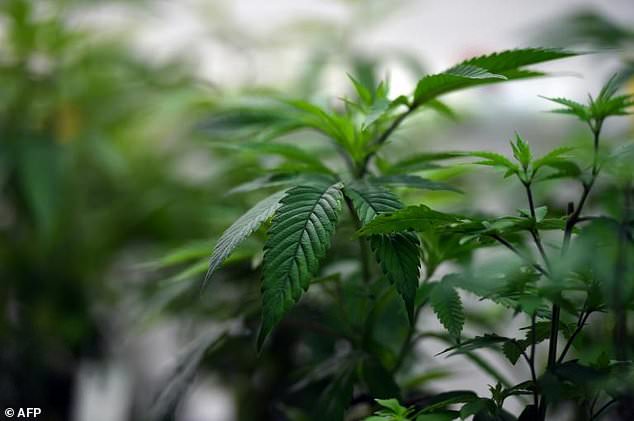 Foto: MailOnline
SEORANG pria yang menanam ganja untuk meringankan rasa sakit yang diderita istrinya akibat penyakit langka Syringomyelia, akhirnya dijatuhi hukuman delapan bulan penjara pada Rabu, meskipun mendapat dukungan dari kelompok hak asasi manusia.

Fidelis Arie Sudewarto dinyatakan bersalah karena menanam ganja tanpa izin dari Pengadilan Negeri Sanggau di Kalimantan Barat, meskipun mengakui bahwa dia melakukannya untuk membantu istrinya, yang menderita syringomyelia, kelainan langka yang menyebabkan kista terbentuk di sumsum tulang belakang .

Kasus ini menarik perhatian nasional di Indonesia, di mana beberapa undang-undang anti-narkoba terberat di dunia diberlakukan, termasuk hukuman mati bagi para pelaku perdagangan narkoba.

"Kami sangat kecewa dengan keputusan tersebut karena hakim mengakui pertimbangan mereka bahwa klien kami tidak terlibat dalam perdagangan narkoba, dia bukan agen, dia bahkan bukan pengguna," kata pengacara Sudewarto Marcelina Lin kepada AFP, Rabu.

Lin mengatakan beberapa tes obat membuktikan bahwa pegawai negeri berusia 34 tahun itu tidak mengonsumsi obat apapun.

Pengadilan juga memerintahkan Fidelis untuk membayar denda sebesar 1 miliar rupiah atau menjalani satu bulan tambahan di penjara. Jaksa sebelumnya menuntut lima bulan penjara untuknya.

Pengacara tersebut mengatakan bahwa Fidelis mulai menanam ganja setelah membaca beberapa artikel di internet yang mengklaim bahwa tanaman tersebut dapat mengurangi rasa sakit istrinya. Dia tahu bahwa dia akan melanggar hukum.

Setelah mengonsumsi ganja, istrinya Yeni Riawati mulai merasa lebih baik dan dan luka yang menganga di tulang belakangnya mulai sembuh, kata Lin.

Terlepas dari penjelasan Fidelis, agen narkotika setempat menangkapnya pada Februari. Istrinya, Riawati meninggal sebulan setelah suaminya ditangkap.

Ayah dua anak, termasuk seorang anak kecil, dengan penuh air mata mengatakan kepada pengacaranya bahwa dia benar-benar kecewa dengan putusan pengadilan tersebut.

"Klien kami mengatakan tidak peduli apa putusannya, itu tidak akan membawa istrinya kembali ke kehidupannya," kata Lin.

Aktivis dan kelompok hak asasi manusia mengutuk kasus tersebut terhadap Fidelis.

"Hukum itu sendiri cacat, apa yang dia (Fidelis) lakukan memang melanggar hukum, tapi dia melakukannya untuk menyelamatkan nyawa manusia," kata pengacara hak asasi manusia Ricky Gunawan kepada AFP seperti dilansir MailOnline.

Indonesia telah mengeksekusi beberapa terpidana mati dari warga asing di depan regu tembak dalam beberapa tahun terakhir.
AN INDONESIAN man who grew marijuana to ease the pain of his seriously-ill wife was sentenced to eight months in prison on Wednesday, despite an outcry from right groups and activists.

Fidelis Arie Sudewarto was found guilty of growing marijuana without permission by the Sanggau district court in West Kalimantan, even though it acknowledged that he did it to help his wife, who suffers from syringomyelia, a rare disorder which causes a cyst to form within spinal cord.

The case attracted nation-wide attention in Indonesia, where some world's toughest anti-drugs laws are imposed, including capital punishment for traffickers.

"We are very disappointed with the verdict because the judges admitted themselves in their consideration that our client is not involved in drug trafficking, he's not a dealer, he's not even a user," Sudewarto's lawyer Marcelina Lin told AFP Wednesday.

Lin said multiple drug tests proved that the 34-year-old civil servant did not consume any drugs.

The court also ordered Sudewarto to pay a fine of 1 billion rupiah ($75,000) or serve one additional month in jail. Prosecutors previously only sought five months in prison for him.

The lawyer said Sudewarto began to grow marijuana after reading some articles on the internet that claimed the plants could ease his wife's pain. He knew that he would be breaking the law.

After consuming the marijuana, his wife Yeni Riawati began to feel better and and the gaping wound on her spine began to heal, Lin said.

Despite Sudewarto's explanation, the local narcotics agency arrested him in February. Riawati died a month after her husband's arrest.

The widowed father of two, including a toddler, tearfully told his lawyers he was thoroughly disappointed by the court's verdict.

"Our client said no matter what the verdict is, it would not bring his wife back to life," Lin said.

Activists and human rights groups condemned the case against Sudewarto.

"The law itself is flawed, what he (Sudewarto) did indeed violated the law, but he did that to save a human life," human rights lawyer Ricky Gunawan told AFP.

Indonesia has executed several foreign and Indonesian narcotics convicts by firing squad in the past few years.