Indonesia Nyatakan Kapal Tanker Dirampas oeh ABK Bukan Dibajak
Indonesia Says Oil Tanker `Taken by Crew` Not Hijacked
Editor : Ismail Gani
Translator : Novita Cahyadi

PUBLISHED: Rabu, 17 Agustus 2016 , 23:03:56 WIB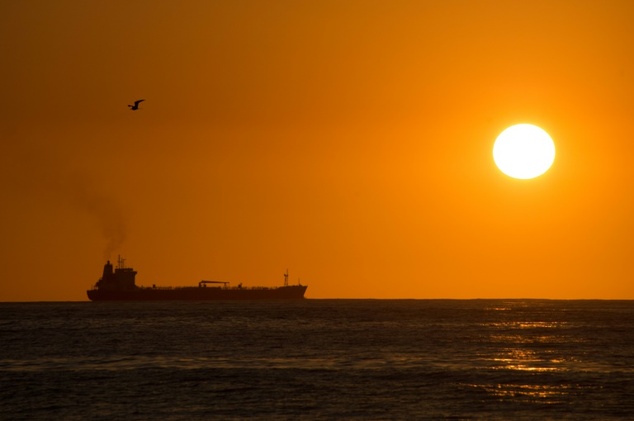 Sebuah momok yang berlangsung berabad-abad, perompakan di perairan Asia Tenggara berkurang secara signifikan selama dekade lalu berkat kerja sama regional dan patroli maritim (Foto: MailOnline)
KAPAL tanker minyak yang mengangkut 900.000 liter solar, diyakini dibajak di Malaysia, dibawa kembali ke Indonesia oleh awak menyusul sengketa komersial, menurut keterangan dari angkatan laut Indonesia pada Rabu.

"Penilaian pendahuluan bahwa kapal itu tidak dibajak tetapi diambil oleh kru kembali ke Batam," seperti dikatakan TNI AL melalui pernyataan resmi terkait insiden di kawasan perairan dekat Singapura.

Indonesia mengatakan kapten kapal telah menghubungi agennya dua kali untuk menegaskan bahwa kapal itu kembali ke Batam karena masalah manajemen internal dalam perusahaan.

Insiden tersebut "terkait erat dengan masalah internal antara pemilik (Indonesia), dengan penyewa (Malaysia) dan kru (Indonesia)," kata Mohamad Taha Ibrahim dari Maritime Enforcement Agency Malaysia.

Otoritas maritim Malaysia sebelumnya mengatakan kapal telah dibajak dan menuju perairan Indonesia.

"Penyelidikan awal pada MT Vier Harmoni mengungkapkan bahwa kapal itu dibajak karena masalah internal," kata Ahmad Puzi Kahar, Kepala Badan Penegakan Maritim Malaysia, melalui media sosial.

Dia tidak menjelaskan, tapi kalimat "masalah internal" telah digunakan sebelumnya untuk mengacu pada keterlibatan awak kapal.

Ahmad Puzi menambahkan bahwa kapal itu mengangkut solar senilai sekitar 1,57 juta ringgit atau US$392.000.

Sebuah momok yang berlangsung berabad-abad, perompakan di perairan Asia Tenggara berkurang secara signifikan selama dekade lalu berkat kerja sama regional dan patroli maritim.

Namun, pada 2015 kawasan ini dilanda serangkaian pembajakan oleh geng-geng kriminal menargetkan tanker yang bergerak lambat membawa bahan bakar minyak (BBM) bernilai tinggi yang akan mereka rampas lalu dijual.

Pada Juni 2015, perompak dikomandoi kapal tanker berbendera Malaysia di Laut Cina Selatan selama sepekan sebelum melarikan diri dengan sekoci di kapal.

Namun Biro Maritim Internasional (IMB) yang berbasis di London melaporkan bulan lalu bahwa peningkatan keamanan di perairan Indonesia mengakibatkan menurunnya pencurian ikan oleh kapal asing.

Menurut IMB, dalam enam bulan pertama 2016 jumlah insiden di laut turun menjadi 24, dibandingkan dengan 54 pada waktu yang sama pada 2015.

Sekitar sepertiga dari perdagangan global berlayar melalui Selat Malaka, yang membentang antara Indonesia, Malaysia, dan Singapura, seperti dikutip AFP yang dilansir MailOnline.
AN OIL TANKER carrying 900,000 litres of diesel, believed hijacked in Malaysia, has been taken back to Indonesia by its crew following a commercial dispute, the Indonesian navy said Wednesday.

"The preliminary assessment is the vessel was not hijacked but was taken by the crew back to Batam," the Indonesian navy said in a statement in reference to the island near Singapore.

The navy said the captain had contacted its agent twice to say the vessel was returning to Batam because of an internal management problem within the company.

"The incident is "linked closely to internal problems between the (Indonesian) owner, the (Malaysian)charterer and the (Indonesian) crew," said Mohamad Taha Ibrahim of the Malaysian Maritime Enforcement Agency.

Earlier Malaysian maritime authorities said the vessel had been hijacked and was heading towards Indonesian waters.

"Initial investigations on the MT Vier Harmoni revealed that the ship was hijacked due to internal problems," Ahmad Puzi Kahar, Malaysian Maritime Enforcement Agency chief, said in a tweet.

He did not elaborate, but the phrase "internal problems" has been used in the past to refer to involvement by a ship's crew.

Puzi added that the ship was transporting diesel worth about 1.57 million ringgit ($392,000).

A scourge for centuries, piracy in Southeast Asian had been significantly reduced over the past decade thanks to stepped-up regional cooperation and maritime patrols.

However, in 2015 the region was struck by a string of hijackings with criminal gangs targeting slow-moving tankers carrying valuable petrol which they would offload and sell.

In June 2015, pirates commandeered a Malaysian-flagged tanker in the South China Sea for a week before escaping from the vessel in a lifeboat.

But the London-based International Maritime Bureau reported last month that improved security at designated anchorages in Indonesia led to a decline in low-level theft targeting ships in its waters.

According to the IMB, in the first six months of 2016 the number of incidents dropped to 24, compared with 54 during the same time in 2015.

About one-third of global trade flows through the Malacca Strait, which runs between Indonesia, Malaysia, and Singapore.