Difteri Ditetapkan KLB, Kemenkes Gelar Program Imunisasi Pekan Depan
Indonesia Fights `Extraordinary` Diphtheria Outbreak that has Killed 32
Editor : Ismail Gani
Translator : Novita Cahyadi

PUBLISHED: Kamis, 07 Desember 2017 , 23:53:00 WIB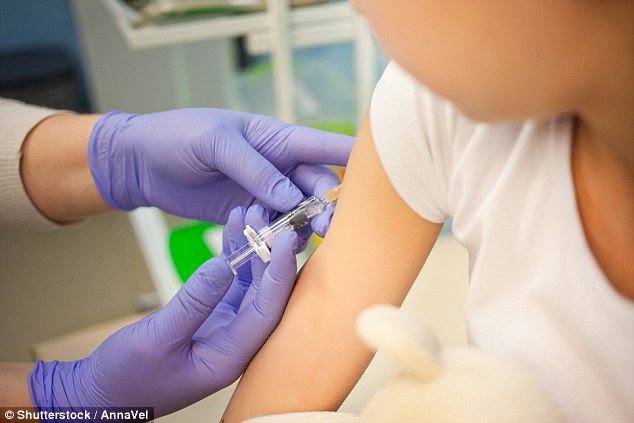 Foto: MailOnline
KEMENTERIAN Kesehatan RI akan meluncurkan program imunisasi pekan depan untuk mencegah peningkatan tajam kasus difteri, yang telah menewaskan sedikitnya 32 orang, sebagian anak-anak, di Indonesia yang berpenduduk keempat terbesar di dunia.

Kemenkes mengatakan setidaknya 591 kasus dilaporkan sejak Januari, meningkat 42% dari tahun lalu, dan menyebut wabah tersebut sebagai "kejadian luar biasa" disingkat KLB.

"Kami telah melihat percepatan dalam kasus difteri dibandingkan tahun lalu ... Kami akan melakukan program imunisasi untuk mencegah pandemi," kata Dirjen Pencegahan dan Pengendalian Penyakit, Dr Mohamad Subuh.

Indonesia memiliki tingkat difteri tertinggi di dunia - bersama dengan negara-negara India dan sub-Sahara Afrika - walaupun vaksinasi telah membantu meminimalkan kasus global selama 30 tahun terakhir.

Organisasi Kesehatan Dunia (WHO) mencatat sekitar 7.000 kasus difteri terjadi di seluruh dunia tahun lalu. Pada 1980, jumlahnya mencapai 100.000.

Difteri adalah infeksi bakteri yang menyebar melalui kontak fisik pada jarak dekat atau melalui udara dan bisa berakibat fatal. Gejalanya meliputi demam dan sakit tenggorokan, dan jalan napas terkadang bisa tersumbat.

Tak satu pun dari mereka yang terkena dampak di Indonesia telah divaksinasi terhadap penyakit ini. Kenaikan kasus dikaitkan dengan beberapa alasan, termasuk beberapa orang menolak vaksinasi dan kurangnya akses terhadap layanan kesehatan, kata Dirjen Subuh.

Masyarakat Pediatrik Indonesia mendesak masyarakat untuk berpartisipasi dalam program vaksinasi.

"Imunisasi adalah perlindungan terbaik," katanya.

Imunisasi akan dilakukan di ibukota, Jakarta, dan dua provinsi tetangga, yang telah melaporkan konsentrasi tertinggi kasus baru.

Kampanye akan ditingkatkan di wilayah lain mulai Januari seperti dikutip Reuters yang dilansir MailOnline.
INDONESIAN health authorities will launch an immunisation drive next week to contain a sharp rise in cases of diphtheria, which has killed at least 32 people, including many children, in the world's fourth most populous country this year.

The health ministry said at least 591 cases had been reported since January, a 42 percent increase from last year, and called the outbreak an "extraordinary event".

"We have seen an acceleration in cases compared to last year ... We are implementing an immunisation programme to prevent a pandemic," said Dr Mohamad Subuh, director general of disease prevention and control, at the ministry.

The ministry recorded 415 cases and 24 deaths last year.

Indonesia has among the world's highest rates of diphtheria - along with India and sub-Saharan African countries - even though vaccinations have helped minimise global cases over the past 30 years.

The World Health Organisation recorded about 7,000 cases around the world last year. In 1980, the figure was 100,000.

Diphtheria is a bacterial infection that spreads through close physical contact or through the air and can be fatal. Symptoms include fever and a sore throat, and the airway can sometimes become blocked.

None of those affected in Indonesia had been vaccinated against the disease. The rise in cases was attributed to several reasons, including some people rejecting vaccinations and a lack of access to healthcare, Subuh said.

The Pediatric Society of Indonesia urged the public to participate in vaccination programmes.

"Immunisation is the best protection," it said.

Immunisations will be carried out in the capital, Jakarta, and two neighbouring provinces, which have reported the highest concentration of new cases.

The campaign would be stepped up in other regions from January.