`Itu Karma Untukmu`: Jennifer Aniston Faham `Brangelina` Cerai Cuma Soal Waktu
`That`s Karma for You!`: Jennifer Aniston `Knew It was Just a Matter of Time`
Editor : Ismail Gani
Translator : Novita Cahyadi

PUBLISHED: Kamis, 29 September 2016 , 02:09:53 WIB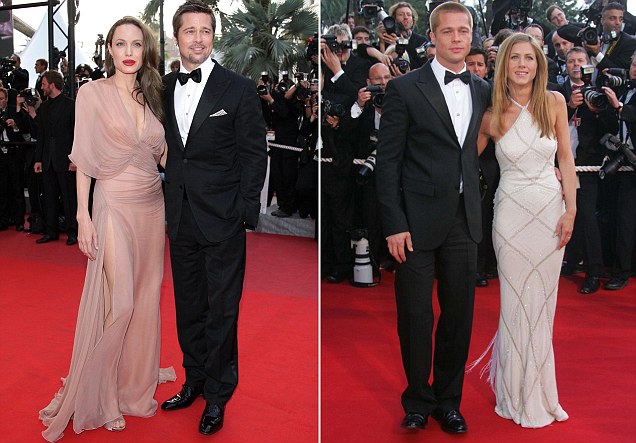 Teman Jennifer Aniston mengatakan: `Jennifer selalu tahu bahwa waktunya perceraiannya akan datang.` (Foto2: MailOnline)
BRAD PITT meninggalkan dia demi Angelina Jolie pada 2005.

Kini teman-temannya mengatakan Jennifer Aniston melihat perceraian yang akan datang diterima Brad Pitt dan istri keduanya sebagai 'karma' atas apa yang terjadi pada Jennifer Aniston 11 tahun yang lalu.

Seorang sumber mengatakan kepada Us Weekly, Aniston berkomentar pada Selasa pekan lalu setelah perpecahan itu terungkap: 'Ya, itu karma untuk Anda!'

Aktris, 47, 'mengakui terasa ada semacam kepuasan tentang kabar perceraian Brad dan Angelina menurut sumber yang dekat dengan sang aktris.

The Post juga melaporkan bahwa Jennifer mengetahui perceraian terjadi 'hanya soal waktu. "

Teman dari bintang itu mengatakan situs berita: 'Jennifer selalu tahu bahwa waktunya perceraiannya akan datang.'

'Semua orang di lingkaran dalam Jennifer menganggap Angelina sebagai master manipulator edan. Namun kami semua menganggap akhir hubungan mereka akan mendorong Angelina meninggalkan Brad untuk orang lain."

Sumber itu juga mengatakan bahwa Jennifer tidak lantas bahagia tentang perceraian mereka, meskipun fakta bahwa Angelina dikabarkan mencuri Brad darinya.

Mereka melanjutkan, "Jen masih peduli pada Brad dan berharap dia baik-baik saja. Dia berhasil move on dan benar-benar senang menjadi istri Justin Theroux. "

Aniston dan Pitt menikah pada 2000 dan perceraian terjadi pada 2005, dan sementara Jennifer meninggalkannya untuk menikah dengan aktor-penulis Justin Theroux pada 2015, pernikahannya sebelumnya dengan Brad tetap menjadi kabar yang menarik.

Keduanya bertemu pada 1999 setelah terlibat pada kencan buta oleh kedua agen mereka. Setelah berpacaran selama dua tahun pasangan itu kemudian bertunangan dan menikah di Malibu pada 2000.

Aniston masih syuting Friends ketika mereka bersama-sama. Brad bahkan muncul sebagai bintang tamu di season delapan, episode sembilan berjudul - The One With The Rumor seperti dilansir MailOnline.
HE LEFT left her for Angelina Jolie in 2005.

Now friends say Jennifer Aniston sees the impending divorce of Brad Pitt and his second wife as 'karma' for what happened to her 11 years ago.

An insider told Us Weekly, Aniston commented on Tuesday after the split was revealed: 'Yeah, that's karma for you!'

The actress, 47, 'admittedly feels sort of satisfied about Brad and Angelina's split' according to the insider.

The Post also reports that Jennifer knew the split was 'just a matter of time.'

Friends of the star told the site: 'Jennifer always knew that this day would come.

'Everyone in Jennifer's inner circle regards Angelina as a crazy master manipulator. But we all presumed the end of their affair would be Angelina leaving Brad for someone else.'

The source also said that Jennifer isn't gloating about the divorce, despite the fact that Angelina reportedly stole Brad from her.

They continued: 'Jen still cares about Brad and wishes him well. She has moved on and is really happy with Justin Theroux.'

Aniston and Pitt wed in 2000 and split in 2005, and while Jennifer has gone on to marry actor-writer Justin Theroux in 2015, her previous marriage to Brad remains a fascinating subject.

The two met in 1999 after being set up on a blind date by both their agents. After dating for two years the couple then got engaged and subsequently married in Malibu in 2000.

Aniston was still filming Friends when they were together. Brad even appeared as a guest star in season eight, episode nine of the show - The One With The Rumor.