1 April, Arab Saudi Keluarkan Visa Turis termasuk Haji dan Umroh
Saudi Arabia will Issue Tourist Visas from April
Editor : Ismail Gani
Translator : Novita Cahyadi

PUBLISHED: Sabtu, 24 Maret 2018 , 00:48:00 WIB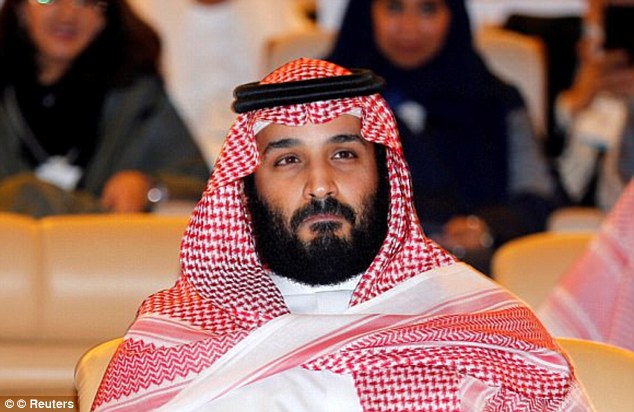 Putra Mahkota Mohammed Bin Salman
ARAB SAUDI akan mengeluarkan visa untuk wisatawan mulai 1 April 2018. Visa juga berlaku untuk perjalanan bisnis, ibadah haji dan umroh, kunjungan silaturahim. Kebijakan itu sebagai bagian dari rencana Visi 2030, yang memaksa negara kaya minyak tersebut harus melepaskan ketergantungan pada 'emas hitam' selama tujuh dekade.

Arab Saudi dikenal sebagai negara yang konservatif dalam hal menarik kunjungan wisatawan asing lantaran kaya minyak.

Namun itu semua akan berubah, karena Arab Saudi yang ultra-konservatif akhirnya harus memikat kunjungan wisatawan dan akan mengeluarkan visa turis mulai 1 April 2018.

Layanan visa elektronik akan diberikan kepada 'semua warga negara yang mengizinkan warga negara mereka untuk berkunjung' sebagai upaya Arab Saudi melakukan modernisasi citra global negara gurun dan meningkatkan perekonomian.

Bagian dari reformasi sosial yang lebih luas di bawah Putra Mahkota Mohammed Bin Salman, diharapkan inisiatif ini akan menggandakan jumlah wisatawan tahunan menjadi 30 juta pada 2030.

Pada gilirannya, lonjakan wisatawan diprediksi akan menghasilkan tambahan devisa US$ 54billion pada 2020.

Perombakan ini merupakan bagian integral dari Vision 2030 dari Pangeran Salman, yang pada akhirnya akan mendorong Arab Saudi mengurangi ketergantunan pada minyak.

'Kami mengakui bahwa Allah SWT telah memberikan tanah kami anugerah dan karunia yang lebih berharga daripada minyak,' kata Pangeran Salman.

'Kerajaan kami adalah Tanah Dua Masjid Suci, situs paling suci di bumi, dan arah Ka'bah (Kiblat) arah shalat dari lebih satu miliar umat Islam di seluruh dunia.'

Tempat-tempat wisata kemungkinan akan mencakup Masjid Agung Mekkah, situs arkeologi Mada'in Saleh dan Pantai Al Fanateer.

Menteri Pariwisata Arab Saudi, Pangeran Sultan bin Salman bin Abdulaziz, mengatakan biaya visa turis baru belum ditetapkan, tetapi dia menegaskan biaya visa turis akan ditekan 'serendah mungkin, karena kami yakin dampak ekonomi kumulatif lebih besar dari uang tunai dari visa'.

Saat ini, Arab Saudi memberikan visa turis untuk sejumlah negara, tetapi bahkan aplikasi tersebut melibatkan berbagai pembatasan, termasuk persyaratan untuk bepergian melalui perusahaan terakreditasi dan menginap di hotel yang ditunjuk.

Arab Saudi, meskipun kaya dengan keindahan alam, terkenal di seluruh dunia karena larangan jangka panjang pada pencampuran jenis kelamin, konsumsi alkohol dan, sampai saat ini, wanita mengemudi.

Dalam beberapa bulan terakhir, kerajaan telah melanggar beberapa aturannya yang paling kaku - mencabut larangan menonton bioskop, memberi peluang pria dan wanita untuk berada di tempat yang sama pada perayaan nasional dan mengumumkan bahwa perempuan akan diizinkan mengemudi pada Juni mendatang.

Agustus lalu, Pangeran Muhammad juga mengumumkan proyek pariwisata besar-besaran untuk mengubah 50 pulau dan serangkaian situs di Laut Merah menjadi resor mewah seperti dilansir MailOnline.
THE FAMOUS desert country will begin issuing visas to tourists from 1st April 2018. It will also offer passes for business travel, pilgrims and relatives visiting family. It's part of the Vision 2030 plan, which will see nation become less oil dependent.

It's known for being a conservative nation with little interest in competing for foreign visitors.

But that's all set to change, because ultra-conservative Saudi Arabia is finally embracing holiday-makers and will be issuing tourist visas from 1st April.

The electronic passes will be given to 'all nationals whose countries allow their citizens to visit' in a bid to further modernise the desert country's global image and boost the economy.

Part of wider social reform under Crown Prince Mohammed Bin Salman, it's hoped the initiative will double the number of annual visitors to 30million by 2030.

In turn, this is predicted to raise an additional $54billion (£39billion) by 2020.

The overhaul is an integral part of Prince Salman's Vision 2030 plan, which will ultimately make the nation less dependent on oil.

'We recognize that Allah the Almighty has bestowed on our lands a gift more precious than oil,' his ambitious mission states.

'Our Kingdom is the Land of the Two Holy Mosques, the most sacred sites on earth, and the direction of the Kaaba (Qibla) to which more than a billion Muslims turn at prayer.'

Tourist highlights are likely to include the Great Mosque of Mecca, archeological site Mada'in Saleh and the Al Fanateer Beach.

Saudi'a top tourist official, Prince Sultan bin Salman bin Abdulaziz, said the cost of the new tourist visa had not yet been settled, but stressed that it would be 'as low as possible, because we believe the cumulative economic impact is greater than the cash from the visa'.

Currently, Saudi Arabia grants tourist visas for a limited number of countries, but even those applications involve a range of restrictions, including requirements to travel through an accredited company and stay at designated hotels.

Saudi Arabia, though richly endowed with natural beauty, is notorious worldwide for its longstanding bans on the mixing of the sexes, alcohol consumption and, until recently, women driving.

In recent months, the kingdom has broken with some of its most rigid rules - lifting a cinema ban, allowing genders to mix at a national celebration and announcing that women will be allowed to drive by June.

Last August, Prince Mohammed also announced a massive tourism project to turn 50 islands and a string of sites on the Red Sea into luxury resorts.