Ini Kota Paling Terpencil di Dunia, Penduduknya Bebas Bangun Rumah Dimana Saja
Inside One of the World`s Most Remote Towns, You Can Build a House wherever You Like
Editor : Ismail Gani
Translator : Novita Cahyadi

PUBLISHED: Selasa, 29 Agustus 2017 , 22:22:00 WIB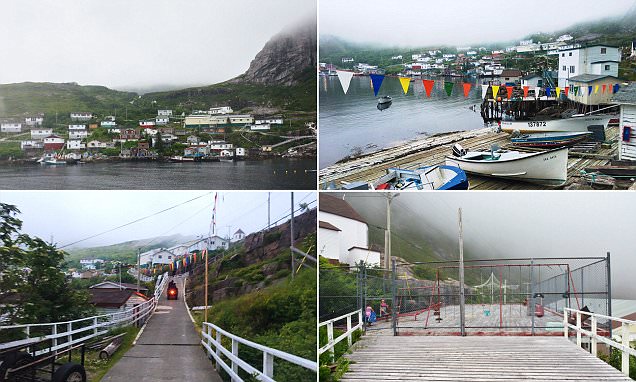 Foto2: MailOnline
TAK ADA mobil, tidak ada rumah sakit dan tidak ada bar atau restoran, Francois di Newfoundland dan Labrador bisa menjadi salah satu pemukiman paling terpencil di dunia.

Kota kecil, yang terselip di sebuah teluk di tempat paling timur Kanada, hanya bisa diakses dengan kapal dan penduduk setempat kerap menggunakan sepeda motor beroda empat untuk menghindari jalan licin.

Dalam perjalanan baru-baru ini ke kota kecil tersebut, MailOnline Travel mendapati bahwa semua dari 75 penghuni mengenal satu sama lain, bermain darts (melempar anak panah) adalah bentuk hiburan yang populer dan penduduk bebas membangun properti dimanapun mereka suka.

Tampak di foto: (dari kiri atas, searah jarum jam) berlayar ke Francois, pemandangan dari teluk, tempat bermain yang tenang dan penduduk setempat dengan sepeda motor roda empat.
WITH NO cars, no hospital and no bars or restaurants, Francois in Newfoundland and Labrador has to be one of the world's most remote communities.

The tiny town, tucked away in a bay on the most easterly point of Canada, is only accessible by boat and the locals scoot around on quad bikes to save their legs on the steep valley paths.

During a recent trip to the settlement, MailOnline Travel learned that all of the 75 inhabitants know each other, darts is a popular form of entertainment and residents are free to build a property wherever they fancy.

Pictured: (From top left, clockwise) Sailing into Francois, a view from the bay, a quiet playground and locals on a quad bike.