Pilot Ungkap Pesawat Jet Komersial Bisa Melayang Meski Mesin Mati
Pilots Reveal the Surprising Distances Airliners Can Glide
Editor : Ismail Gani
Translator : Novita Cahyadi

PUBLISHED: Rabu, 28 Juni 2017 , 04:26:33 WIB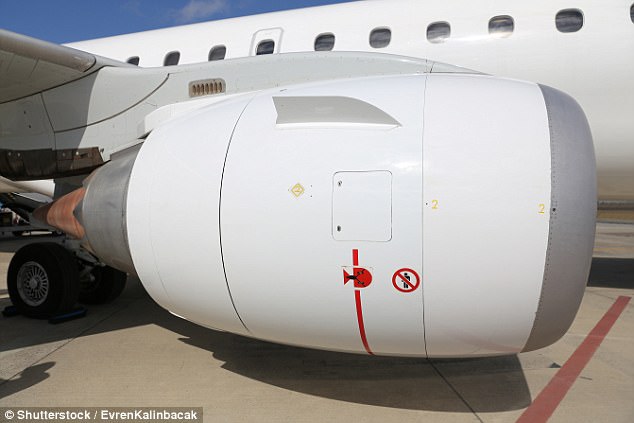 Kemampuan melayang dari pesawat memberi waktu bagi pilot sekitar 20 menit untuk menghidupkan kembali mesin (Foto: MailOnline)
TIDAK ada keraguan sama sekali bahwa pengalaman berada di pesawat penumpang saat mesin mati total bukanlah pengalaman menyenangkan.

Namun para pilot berpengalaman mengungkapkan tentang kondisi tersebut bukan berarti bencana - karena pesawat besar pun bisa meluncur dengan sangat jauh layaknya terbang layang, yang berarti bahwa selama berada di udara akan selalu ada peluang untuk mencapai landasan pacu.

Seorang pilot rute internasional yang berbasis di Inggris mengungkapkan kepada MailOnline Travel bahwa 'biasanya sebuah jet bisa meluncur sekitar dua mil untuk setiap ketinggian 1.000 kaki'.

Dia melanjutkan: "Jadi pada ketinggian jelajah 40.000 kaki jangkauan pesawat untuk mendarat hampir 80 mil."

Dia menambahkan: "Jadi, para pilot dilatih dalam teknik melayang, tapi selalu dengan gagasan bahwa dia memiliki waktu untuk menghidupkan kembali mesin karena keputusan yang dibutuhkan untuk berhasil mendarat dengan kekuatan nol dari 40.000 kaki membuatnya menjadi situasi yang rumit."

Patrick Smith, penulis Cockpit Confidential, juga menyodorkan beberapa pemikiran yang meyakinkan tentang masalah ini.

Dia menulis: 'Tidak ada prospek malapetaka yang lebih besar daripada mematikan mesin di mobil Anda saat meluncur menuruni bukit. Mobil terus melaju, dan pesawat juga akan melayang. "

Dia juga mengungkapkan bahwa pesawat jet penumpang meluncur di sebagian besar perjalanan.

Dia menulis: "Paling tidak sangat jarang jet-jet turun seperti apa yang disebut pilot" flight idle, "dengan mesin dijalankan kembali ke kondisi zero. Mereka masih dapat mengoperasikan dan menyalakan sistem krusial, namun tidak memberikan dorongan. Anda telah meluncur berkali-kali tanpa menyadarinya. Itu terjadi di hampir setiap penerbangan."

'Jelas bahwa terbang melayan tanpa mesin berbeda dengan mesin yang berhenti sebentar, tapi bahkan saat itu, kondisi melayangnya tidak akan berbeda.'

Para pilot menggunakan teknik ini untuk menurunkan pesawat terbang dari ketinggian jelajah untuk melakukan hal itu. Bila catatan mesin berubah dan kebisingannya mengurangi seperti apa 'flight idle' terasa.

Ada beberapa manuver meluncur yang dipublikasikan dengan baik yang dilakukan oleh pilot komersial selama bertahun-tahun.

Yang paling terkenal tidak diragukan lagi yang dieksekusi oleh Captain Chesley 'Sully' Sullenberger pada 2009, saat dia memaksa Boeing A320 melayang sungai Hudson di New York menyusul mati mesin lantaran burung yang menyebabkan total kerusakan mesin.

Tidak ada korban jiwa, dengan 155 penumpang dan awak selamat tinggal.

Prestasinya sangat mengesankan sehingga diangkat menjadi kisah di film baru-baru ini, dengan Tom Hanks berperan sebagai bintang.

Kemudian ada British Airways Flight 9 - layanan Boeing 747 ke Jakarta yang pada 1982 terbang melalui abu vulkanik sekitar 110 mil dari tempat tujuannya.

Semua mesin mati dan pesawat meluncur dari ketinggian 37.000 kaki menjadi 12.000 kaki, dan pada saat mana awak kapal berhasil menghidupkan mesin kembali dan akhirnya mendarat dengan selamat, meski tidak dapat melihat dengan benar melalui kaca kokpit, yang telah tertutup oleh puing-puing vulkanik.

Kemampuan melayang dari pesawat memberi waktu bagi pilot sekitar 20 menit untuk menghidupkan kembali mesin seperti dilansir MailOnline.
THERE IS no doubt at all that the experience of being on a passenger plane during a total engine failure is never going to be pleasant.

But experienced pilots have revealed how this scenario doesn't necessarily mean disaster – because even huge airliners can glide a very long way, meaning that while over land there will always be a good chance of making it to a runway.

One serving long-haul captain based in the UK explained to MailOnline Travel that 'typically a jet can glide about two miles for each 1,000ft of altitude'.

He continued: 'So at 40,000ft cruise altitude the range of the aircraft to touchdown is about 80 miles.'

He added: 'So pilots are trained in gliding techniques, but always with the idea that it buys time to get the engines re-started as the judgement needed to successfully land with zero power from 40,000 feet makes it a tricky business.'

Patrick Smith, author of Cockpit Confidential, also has some reassuring thoughts on the subject.

He writes: 'There's no greater prospect of instant calamity than switching off the engine in your car when coasting downhill. The car keeps going, and a plane will too.'

He also reveals that passenger jets glide on most journeys.

He writes: 'It's not the least bit uncommon for jets to descend at what a pilot calls "flight idle," with the engines run back to a zero-thrust condition. They're still operating and powering crucial systems, but providing no push. You've been gliding many times without knowing it. It happens on just about every flight.

'Obviously an idle-thrust glide is different from the engines quitting outright, but even then, the glide itself would be no different.'

Pilots used this technique to descend the aircraft from cruise altitude for the approach. When the engine note changes and the noise reduces that is what 'flight idle' feels like.

There have been several well-publicised gliding manoeuvres performed by commercial pilots over the years.

The most famous is undoubtedly the one executed by Captain Chesley 'Sully' Sullenberger in 2009, when he glided his A320 into New York's Hudson following a bird strike that led to total engine failure.

There were no fatalities, with all 155 passengers and crew surviving.

The feat was so impressive that it was dramatized in a movie recently, with Tom Hanks in the starring role.

Then there's British Airways Flight 9 – a Boeing 747 service to Jakarta that in 1982 flew through volcanic ash about 110 miles from its destination.

All four engines failed and the plane glided from 37,000 feet to 12,000 feet, at which point the crew managed to restart them and eventually land safely, despite not being able to see properly through the windscreen, which had been sandblasted by the volcanic debris.

The gliding capability of the aircraft bought the crew around 20 minutes to restart the engines.