Tolak Izin Properti, Ditjen PSP Kementan Apresiasi Kebijakan Purwakarta
Indonesia`s Purwakarta District Rejects Conversion of Agricultural Land for Property
Editor : M. Achsan Atjo
Translator : Dhelia Gani

PUBLISHED: Selasa, 06 Agustus 2019 , 00:49:00 WIB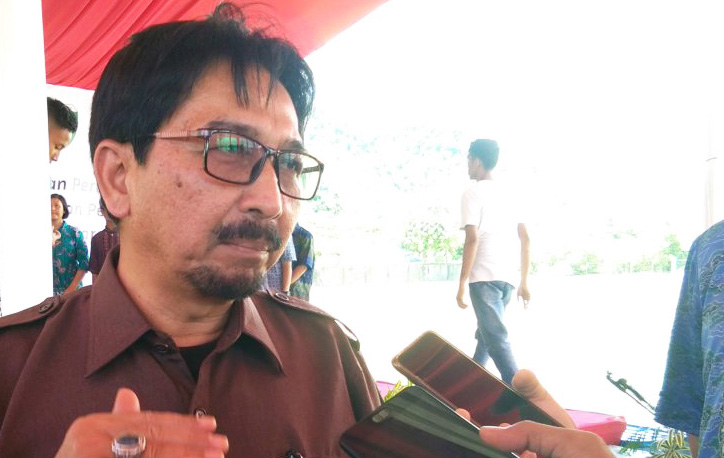 ALIH FUNGSI: Dirjen PSP Kementan, Sarwo Edhy [Foto: Humas Ditjen PSP]
Jakarta [B2B] - Kebijakan Bupati Purwakarta Anne Ratna Mustika mengeluarkan peraturan daerah [Perda] yang menghapus alih fungsi lahan pertanian menjadi perumahan, dengan menolak izin properti sejak awal menjabat bupati sejak Oktober 2018, diapresiasi oleh Dirjen Prasarana dan Sarana Pertanian - Kementerian Pertanian RI [PSP Kementan] Sarwo Edhy sebagai inisiatif dan langkah maju mentaati UU Perlindungan Lahan Pertanian Pangan Berkelanjutan No 41/2009.
"Sejak 25 oktober 2018 saya mengeluarkan intruksi kepada kepala dinas penanaman modal perizinan terpadu satu pintu untuk menghentikan mengeluarkan rekomendasi perizinan lokasi dan lain sebagainya untuk membangun perumahan," kata Bupati Anne RM pada Minggu [4/8].
Menurutnya, pembangunan kawasan pemukiman baru harus disesuaikan dengan kebutuhan perumahan, khususnya untuk masyarakat Purwakarta, sehingga ketika perumahan baru muncul yang menikmati bukan warga Purwakarta.
"Bahkan Pemkab sudah menginstruksikan dinas terkait untuk membuat sample berapa persen masyarakat Purwakarta yang membutuhkan rumah, terutama di kawasan zona industri. Jangan sampai pembangunan perumahan, yang menikmati bukan warga Purwakarta," katanya.
Dia tidak menampik kendala lapangan, khususnya review Perda RT/RW masih di tangan pemerintah provinsi, yang merupakan pegangan pemerintah daerah Purwakarta terkait izin.
"Walaupun sampai 2031 tapi per lima tahun harus ada review, namun ya itu sejak 2017, evaluasinya belum turun dan itu menjadi kendala bagi kita terkait rekomendasi," kata Bupati Anne RM.
Dirjen PSP Kementan, Sarwo Edhy mengapresiasi keputusan Pemkab Purwakarta, karena apabila area persawahan alihfungsi menjadi properti, maka upaya budidaya pertanian akan menjadi sia-sia. Warga pun kesulitan mendapatkan makanan.
"Untuk mencegah alih fungsi tersebut, pemerintah daerah diharapkan tidak memberikan izin bangunan yang akan berdiri di area persawahan terutama yang berada di zona lahan abadi," kata Dirjen Sarwo Edhy.
Menurutnya, salah satu kewajiban pemerintah untuk menetapkan lahan pangan berkelanjutan sudah diatur UU No 41/2009, dan saat ini Kementan tengah melakukan harmonisasi data luas lahan baku sawah dengan beberapa lembaga terkait untuk mempercepat penerbitan peraturan presiden [Perpres]. [Sur]
Jakarta [B2B] - Policy of Purwakarta Regent Anne Ratna Mustika issued a regional regulation banning the conversion of agricultural land for property, imposed since October 2018 appreciated by Director General of Infrastructure Agriculture at the Indonesian Agriculture Ministry [Dirjen PSP Kementan] as an initiative and step forward to obey the Sustainable Food Agriculture Land Law No. 41/2009.