Penyuluh Pertanian Bali Ikuti Pelatihan Teknologi Budidaya Komoditas Prioritas di Ketindan
Indonesian Govt Encourages Bali Farmers to Transfer of Agricultural Technology
Editor : M. Achsan Atjo
Translator : Dhelia Gani

PUBLISHED: Minggu, 30 Juli 2017 , 20:46:00 WIB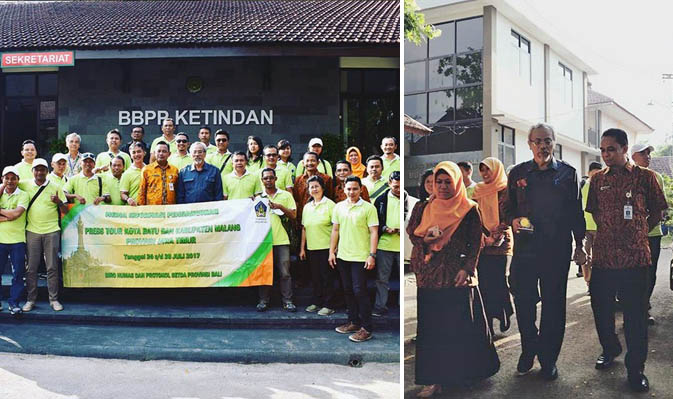 Foto2: Humas BBPP Ketindan/Yeniarta Margi Mulya
Jakarta (B2B) - Pemerintah Provinsi Bali kembali mengirimkan 22 penyuluh pertanian dan petani ke Balai Besar Pelatihan Pertanian (BBPP) Ketindan di Kabupaten Malang, Provinsi Jawa Timur, pekan lalu, untuk mengikuti pelatihan teknologi budidaya padi, jagung, kedelai, bawang merah dan cabai, dan sejak 2014 Pemprov Bali telah mengirimkan 975 petani dan penyuluh pertanian mengikuti pelatihan singkat di BBPP Ketindan.

Kepala Biro Hubungan Masyarakat dan Protokol Pemprov Bali, I Dewa Gede Mahendra mengatakan 22 peserta pelatihan berasal dari sembilan kabupaten/kota dan tingkat provinsi untuk menyempurnakan program pelatihan satu minggu di Bali, khususnya sistem manajemen pertanian terintegrasi (Simantri).

"Kami berharap para penyuluh lebih banyak memberikan pemahaman dan meningkatkan teknologi pertanian yang bisa dikembangkan atau ditularkan kepada para petani untuk meningkatkan produktivitas hasil pertanian di Bali," kata Mahendra.

Kepala BBPP Ketindan Djajadi Gunawan mengatakan Bali dengan program Simantri diharapkan dapat mempercepat adopsi teknologi dengan mengembangkan model percontohan dalam upaya alih teknologi kepada masyarakat pedesaan khususnya petani.

Djajadi mengharapkan kegiatan pelatihan diharapkan dapat mendorong petani dan penyuluh pertanian mampu menjawab tantangan era globalisasi untuk meningkatkan kualitas sumber daya manusia pertanian yang tangguh serta profesional. Tugas pokoknya melaksanakan dan mengembangkan pelatihan teknis, fungsional dan kewirausahaan di bidang pertanian bagi aparatur dan non-aparatur negara.

"BBPP Ketindan tetap melaksanakan fungsi utamanya sebagai lembaga pelatihan di bidang pertanian, tetapi memiliki spesialisasi pelatihan di bidang pertanian tanaman pangan dan tanaman obat," kata Djajadi.

Menurutnya, BBPP Ketindan didukung aula dan ruang kelas yang menampung 35 hingga 150 orang, laboratorium dan instalasi teknologi pengolahan hasil tanaman pangan, tanaman obat, bioteknologi dan pengolahan limbah, dan proteksi tanaman. BBPP juga didukung screen house hidroponik, dan koleksi tanaman obat, juga tersedia gerai dan spa herbal.
Jakarta (B2B) - About 22 agricultural extension workers and farmers of the Indonesia's Bali provincial government participated in agriculture training at the Malang's Ketindan Agricultural Training Center (BBPP Ketindan) last week for training of rice cultivation technology of corn, soybean, shallot, and chili.

Spokesman of the Bali provincial government I Dewa Gede Mahendra said 22 trainees came from nine districts and provinces to complete a one-week training program in Bali, in particular an integrated agricultural management system.

"We hope the extension workers will be more understanding and improve agricultural technology to improve the productivity of agricultural products in Bali," Mr Mahendra said.

Director of the BBPP Ketindan, Djajadi Gunawan said the Bali with agricultural technology program by developing models in technology transfer to rural communities, especially the farmers.

Mr Gunawan the training center is expected ready to answer the challenge of globalization with a human resources quality. The main task of implementing and developing technical training, functional, and entrepreneurship for civil servants and the community.

"The BBPP Ketindan continue to perform its primary function as an agricultural training institute, but his specialty training of food crops, and medicinal plants," he said.

The BBPP Ketindan supported halls and classrooms that accommodate 35 to 150 people, a laboratory, and installation of processing technology of food crops, medicinal plants, biotechnology and waste treatment, and plant protection. Also supported screen house for hydroponics, and a collection of medicinal plants, also available outlets and herbal spa.