BBPP Ketindan Kembangkan `Blended Learning` Padukan Pelatihan Online dan Offline
Indonesian`s Agriculture Training Center Conducts Blended Learning
Editor : M. Achsan Atjo
Translator : Dhelia Gani

PUBLISHED: Rabu, 20 September 2017 , 21:11:00 WIB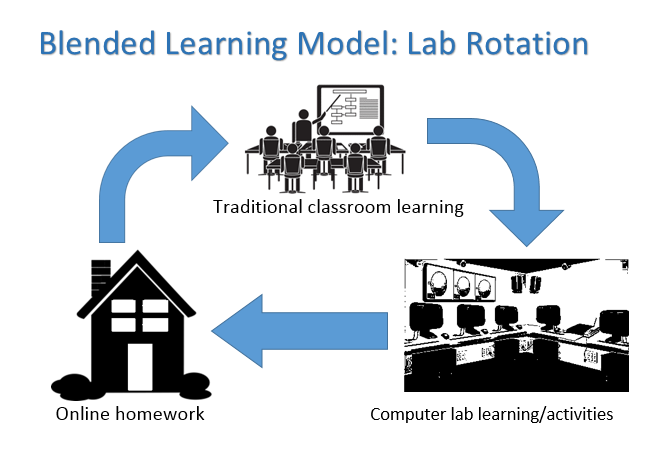 Ilustrasi: istimewa
Malang, Jawa Timur (B2B) - Balai Besar Pelatihan Pertanian (BBPP) Ketindan di Kabupaten Malang, Jawa Timur mengembangkan metode pelatihan 'Blended Learning' yang memadukan pembelajaran online sehingga materi pelatihan dapat diakses dimana saja dan kapan saja dan pelatihan di ruang kelas (offline). Materi pelatihan disediakan oleh widyaiswara kemudian pendalaman materi diikuti praktek dan uji kompetensi di ruang kelas, sementara biaya pelatihan mampu dihemat hingga 40%.

Kepala BBPP Ketindan Djajadi Gunawan mengatakan medote Blended Learning merupakan solusi inovatif yang memanfaatkan pesatnya perkembangan teknologi informasi dan komunikasi, yang dipadu dengan pelatihan tatap muka dengan fokus pendalaman materi untuk mencapai tujuan pembelajaran lebih optimal ketimbang pelatihan konvensional.

"Materi pelatihan online disediakan oleh para widyaiswara berkompeten, yang dapat diakses secara luas oleh masyarakat kapan saja dan dimana saja melalui website BBPP Ketindan oleh pengguna smartphone, komputer, dan laptop," kata Djajadi Gunawan melalui pernyataan resminya kepada B2B.

Metode Blended Learning yang dikembangkan oleh BBPP Ketindan memfasilitasi siklus competency based training (CBT) yang dimulai dengan proses identifikasi kebutuhan latihan (IKL) berupa kurikulum dan peserta diklat.

Demikian juga pelaksanaannya melibatkan seluruh komponen balai mulai dari perencanaan oleh seksi program, penyelenggaraan (seksi diklat), evaluasi (seksi evaluasi pelaporan), yang difasilitasi oleh bagian umum serta widyaiswara, dan didukung oleh tim Blended Learning yang telah ditetapkan sehingga blended learning menjadi bagian tak terpisahkan dari seluruh komponen dari BBPP Ketindan.

Diklat online perdana berlangsung pada 22 - 27 Juli 2017 dilanjutkan diklat tatap muka selama tujuh hari yang kemudian dipersingkat menjadi empat hari sesuai dengan kebutuhan peserta, yang berlangsung pada 8 - 11 Agustus 2017.
Malang, East Java (B2B) - The Indonesian´s Ketindan Agricultural Training Center called the BBPP Ketindan develop Blended learning is an education program (formal or non-formal) that combines online digital media with traditional classroom methods. It requires the physical presence of both teacher and student, with some element of student control over time, place, path, or pace.

Director of the BBPP Ketindan Djajadi Gunawan said While students still attend 'brick-and-mortar' schools with a teacher present, face-to-face classroom practices are combined with computer-mediated activities regarding content and delivery. Blended learning is also used in professional development and training settings.

"The online training materials are provided by competent teachers, which can be accessed by the community anytime and anywhere through the BBPP Ketindan website by smartphone, computer and laptop users," Mr Gunawan said through his written statement to B2B.

According to him, the Blended Learning method developed by the BBPP Ketindan facilitates the competency-based training cycle that begins with identification of training needs in the form of curriculum and training participants.

Likewise the implementation involves stakeholders, planning by the program section, the organization of the training section, evaluation by the reporting evaluation section, facilitated by the general section and teachers, and supported by the Blended Learning team so that it becomes an integral part of all parties from BBPP Ketindan.

Initial online training takes place from 22 to 27 July 2017 followed by face-to-face training for seven days which is then shortened to four days according to the needs of the participants, which takes place from 8 to 11 August 2017.