Telegram Diblokir Kominfo Lantaran Konten Terorisme
Indonesia Restricts Telegram App over `Terrorism` Content
Editor : Ismail Gani
Translator : Novita Cahyadi

PUBLISHED: Sabtu, 15 Juli 2017 , 16:52:00 WIB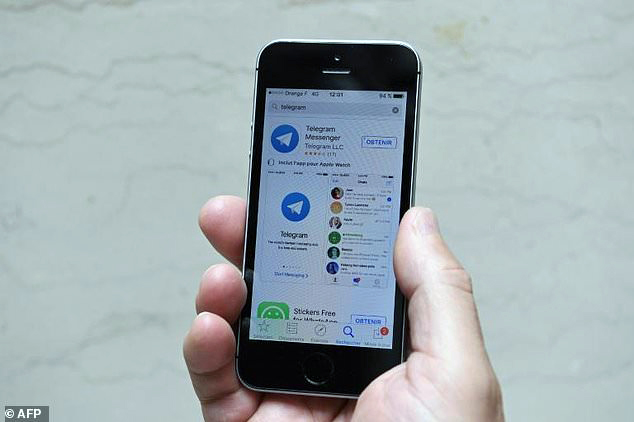 Foto: AFP/MailOnline
INDONESIA memblokir akses layanan pesan berbasis web dan mengancam penutupan total pada aplikasi karena konten 'terorisme'.

Kementerian Komunikasi dan Informatika (Kominfo) dalam pernyataan resminya mengatakan bahwa "begitu banyak saluran dalam layanan (Telegram) mengandung radikalisme dan terorisme ... dorongan dan tip untuk mengumpulkan bom atau melancarkan serangan" menjadi dasar untuk melakukan pemblokiran akses.

Ancaman blokir Telegram terkait maraknya aksi terorisme di Indonesia, termasuk yang dilakukan seseorang menyerang polisi yang diakuinya terinspirasi faham radikalisme setelah mengakses Telegram.

Pemerintah sejauh ini hanya memiliki akses ke aplikasi melalui komputer, namun bersiap untuk menerapkan larangan penuh.

"Kami sekarang sedang mempersiapkan sebuah proses untuk menutup aplikasi Telegram secara keseluruhan di seluruh Indonesia jika Telegram tidak membuat standar operasional dan prosedur menangani konten yang melanggar hukum," kata Kominfo melalui pernyataan resmi pada Jumat malam.

Pada Juni, seorang penyerang menikam dua petugas polisi di sebuah masjid. Polisi mengatakan bahwa orang tersebut tidak memiliki hubungan dengan kelompok militan namun telah diradikalisasi melalui materi yang dia baca di Telegram.

Telegram adalah aplikasi perpesanan buatan Rusia yang memungkinkan orang bertukar pesan, foto dan video dalam kelompok hingga 5.000. Ini telah menarik sekitar 100 juta pengguna sejak diluncurkan pada 2013.

Aplikasi tersebut mendapat kecaman di Rusia setelah badan pengawas komunikasi negara tersebut mengancam akan mencabut ijinnya pada Juni, dengan mengatakan bahwa perusahaan di balik layanan tersebut tidak memenuhi persyaratan pendirian perusahaan secara legal.

Badan keamanan FSB Rusia juga mengatakan bahwa Telegram digunakan oleh orang-orang yang berada di belakang pemboman metro Saint Petersburg bulan April.

CEO Telegram, Pavel Durov, mengatakan perusahaan tersebut akan menyelidiki tuduhan di Indonesia.

"Kami belum pernah menerima permintaan/keluhan dari pemerintah Indonesia," kata Durov melalui Twitter seperti dikutip AFP yang dilansir MailOnline.
INDONESIA has blocked web-based access to a popular messaging service and threatened a full ban on the app due to its "terrorism" content, the government said.

The communications ministry said in a statement that "so many channels in the (Telegram) service contain radicalism and terrorism... encouragement and tips to assemble bombs or launch attacks" that it needed to block it.

The partial ban came as the country suffered from a string of attacks, including one carried out by a man police said was radicalised after reading radical material on Telegram.

The government has so far bocked only access to the app via computer, but is preparing to impose a full ban.

"We are now preparing a process to close down Telegram app in full throughout Indonesia if Telegram does not come up with a standard operating procedure to handle law-violating contents," the communications ministry said in a statement issued late Friday.

In June, a lone wolf attacker stabbed two police officers in a mosque. Police said the man had no links to militant groups but had been radicalised through material he read on Telegram.

Telegram is a free Russian-designed messaging app that lets people exchange messages, photos and videos in groups of up to 5,000. It has attracted about 100 million users since its launch in 2013.

The app has come under fire in Russia after the state communications watchdog threatened to ban it in June, saying the company behind the service had failed to submit company details for registration.

Russia's FSB security agency also said Telegram was used by those behind April's Saint Petersburg metro bombing.

Telegram CEO, Pavel Durov, said the firm will investigate the Indonesia charges.

"We have never received any requests/complaints from the Indonesian government," Durov said on Twitter.