Indonesia Dukung Pencarian 10 Awak USS John S McCain di Perairan Singapura
Nations Search for 10 Missing after US Destroyer Collision
Editor : Ismail Gani
Translator : Novita Cahyadi

PUBLISHED: Senin, 21 Agustus 2017 , 22:28:00 WIB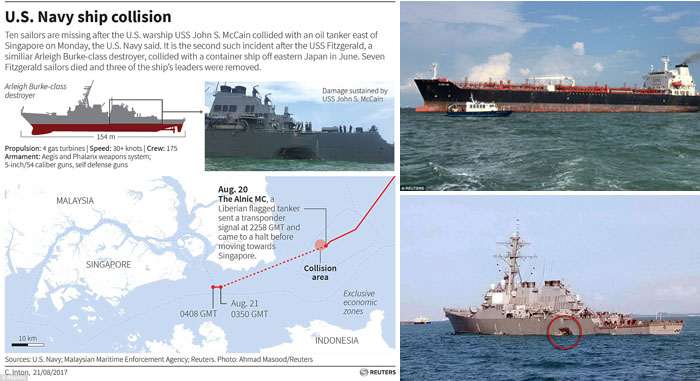 Foto2: Associated Press, Reuters dan MailOnline
KAPAL perang beberapa negara termasuk dari Indonesia dikerahkan di perairan Asia Tenggara untuk mencari 10 prajurit angkatan laut AS yang hilang setelah tabrakan pada Senin dini hari antara kapal perang AS USS John S McCain dan sebuah kapal tanker minyak mengakibatkan lubang menganga di lambung kapal perusak tersebut.

Tabrakan terjadi di timur Singapura antara kapal perusak bersenjata rudal dengan kapal tanker Alnic MC panjang 183 meter merupakan peristiwa naas kedua yang melibatkan kapal perang AS dari Armada ke-7 Angkatan Laut AS di Pasifik dalam dua bulan terakhir.

Kapal dan pesawat terbang dari AS, Indonesia, Singapura dan Malaysia sedang mencari para pelaut yang hilang. Empat pelaut lain dievakuasi oleh sebuah helikopter angkatan laut Singapura ke sebuah rumah sakit di negara kota tersebut untuk perawatan luka-luka yang tidak mengancam jiwa, kata Angkatan Laut. Pelaut kelima yang terluka tidak memerlukan perhatian medis lebih lanjut.

Kapal McCain bertolak ke Singapura dalam kunjungan rutin ke pelabuhan setelah melakukan operasi navigasi yang sensitif pekan lalu dengan berlayar di dekat salah satu pulau buatan milik China di Laut China Selatan.

Armada ke-7 Angkatan Laut AS mengatakan "kerusakan yang signifikan" pada lambung McCain mengakibatkan banjir pada kompartemen yang berdekatan termasuk kamar kru kapal, ruang mesin, dan ruang komunikasi. Respon pengendalian kerusakan mencegah banjir lebih lanjut, katanya.

Kapal perusak itu mengalami kerusakan di sisi belakang, atau di belakang kiri, pada pukul 5:24 dini hari waktu setempat sekitar 4,5 mil laut (8,3 kilometer) dari pantai Malaysia namun berlayar ke pangkalan angkatan laut Singapura. Badan Penegakan Maritim Malaysia mengatakan bahwa wilayah tersebut berada pada jalur laut yang ditunjuk untuk kapal-kapal yang berlayar ke Selat Singapura, salah satu jalur pelayaran tersibuk di dunia.

Sebuah foto yang disebar melalui Twitter oleh kepala angkatan laut Malaysia Ahmad Kamarulzaman Ahmad Badaruddin memperlihatkan adanya lubang besar menganga di sisi McCain di dekat garis air. Janes, publikasi industri pertahanan, memperkirakan lebar lubang menganga itu setinggi 3 meter.

Kapal angkatan laut AS lainnya, kapal serbu amfibi USS America, tiba di Singapura dan membantu upaya pengendalian kerusakan pada McCain dan mendukung pencarian pelaut yang hilang, kata Armada ke-7. Juga mendukung akomodasi awak kapal yang mengalami kecelakaan.

Salah satu pelaut yang terluka, Spesialis Operasi Kelas 2 Navin Ramdhun, mengirim pesan Facebook yang mengatakan kepada keluarga dan teman bahwa dia baik-baik saja dan menunggu perawatan medis untuk mengatasi cedera pada lengannya.

Dia mengatakan kepada The Associated Press bahwa dia tidak bisa mengungkapkan apa yang terjadi. "Saya benar-benar tidur pada waktu itu. Tidak sepenuhnya faham."

Pemerintah Singapura mengatakan tidak ada awak yang terluka pada kapal tanker berbendera Liberia, yang menyebabkan kerusakan pada kompartemen di bagian depan kapal sekitar 7 meter (23 kaki) di atas permukaan airnya. Tidak ada laporan tumpahan kimia atau minyak di lepas pantai.

Pendataan penanganan keselamatan telah diperiksa untuk kapal tanker naas pada inspeksi pelabuhan terakhirnya pada Juli.

Singapura mengirim kapal tunda dan kapal penjaga pantai dan pantai untuk mencari pelaut yang hilang dan Indonesia mengatakan bahwa pihaknya mengirim dua kapal perang. Malaysia mengatakan tiga kapal dan lima kapal serta pesawat dari angkatan laut dan angkatan udara membantu pencarian tersebut, dan Amerika Serikat menggunakan pesawat Osprey dan helikopter Seahawk.

Presiden A.S. Donald Trump mengungkapkan keprihatinannya atas peristiwa naas yang menimpa USS McCain.

Trump kembali ke Washington pada Minggu malam dari klub golf di New Jersey. Ketika wartawan mengajukan pertanyaan kepadanya tentang McCain, dia menjawab, "Itu terlalu buruk."

Sekitar dua jam kemudian, Trump mencuit di Twitter bahwa "keprihatinan dan doa" ditujukan pada pelaut McCain setelah dilakukan pencarian dan penyelamatan yang terus berlangsung.

Kapal perusak sepanjang 154 meter dinamai dari nama ayah dan kakek Senator John McCain, yang keduanya berpangkat laksamana AS. Kapal ini berbasis di Armada ke-7 di Yokosuka, Jepang. Mengawali misi militer pada 1994 dan didukung 23 perwira laut, 24 bintara laut, dan 291 kelasi terdaftar, menurut situs Angkatan Laut AS seperti dikutip Associated Press yang dilansir MailOnline.

Senator McCain mengatakan di Twitter bahwa dia dan istrinya, Cindy, "mendoakan pelaut Amerika di atas kapal AS S John S McCain dalam doa kami malam ini - menghargai upaya pencarian dan penyelamatan awak kapal yang hilang."
VESSELS from several nations are searching Southeast Asian waters for 10 missing U.S. sailors after an early morning collision Monday between the USS John S. McCain and an oil tanker ripped a gaping hole in the destroyer's hull.

The collision east of Singapore between the guided missile destroyer and the 183-meter (600-foot) Alnic MC was the second involving a ship from the U.S. Navy's 7th Fleet in the Pacific in two months.

Vessels and aircraft from the U.S., Indonesia, Singapore and Malaysia are searching for the missing sailors. Four other sailors were evacuated by a Singaporean navy helicopter to a hospital in the city-state for treatment of non-life threatening injuries, the Navy said. A fifth injured sailor did not require further medical attention.

The McCain had been heading to Singapore on a routine port visit after conducting a sensitive freedom-of-navigation operation last week by sailing near one of China's man-made islands in the South China Sea.

The Navy's 7th Fleet said "significant damage" to the McCain's hull resulted in the flooding of adjacent compartments including crew berths, machinery and communications rooms. A damage control response prevented further flooding, it said.

The destroyer was damaged on its port side aft, or left rear, in the 5:24 a.m. collision about 4.5 nautical miles (8.3 kilometers) from Malaysia's coast but sailed on to Singapore's naval base under its own power. Malaysia's Maritime Enforcement Agency said the area is at the start of a designated sea lane for ships sailing into the Singapore Strait, one of the world's busiest shipping lanes.

A photo tweeted by Malaysian navy chief Ahmad Kamarulzaman Ahmad Badaruddin showed a large rupture in the McCain's side near the waterline. Janes, a defense industry publication, estimated the hull breach was 3 meters (10 feet) wide.

Another U.S. naval vessel, the amphibious assault ship USS America, arrived in Singapore and was helping with damage control efforts on the McCain and with the search for the missing sailors, the Navy's 7th Fleet said. It also will feed and house sailors from the stricken ship.

One of the injured sailors, Operations Specialist 2nd Class Navin Ramdhun, posted a Facebook message telling family and friends he was OK and awaiting surgery for an arm injury.

He told The Associated Press in a message that he couldn't say what happened. "I was actually sleeping at that time. Not entirely sure."

The Singapore government said no crew were injured on the Liberian-flagged Alnic, which sustained damage to a compartment at the front of the ship some 7 meters (23 feet) above its waterline. There were no reports of a chemical or oil spill.

Several safety violations were recorded for the tanker at its last port inspection in July.

Singapore sent tugboats and naval and coast guard vessels to search for the missing sailors and Indonesia said it sent two warships. Malaysia said three ships and five boats as well as aircraft from its navy and air force were helping with the search, and the USS America deployed Osprey aircraft and Seahawk helicopters.

U.S. President Donald Trump expressed concern for the McCain's crew.

Trump returned to Washington on Sunday night from his New Jersey golf club. When reporters shouted questions to him about the McCain, he responded, "That's too bad."

About two hours later, Trump tweeted that "thoughts and prayers" are with the McCain's sailors as search and rescue efforts continue.

The 154-meter (505-foot) destroyer is named after U.S. Sen. John McCain's father and grandfather, who were both U.S. admirals. It's based at the 7th Fleet's homeport of Yokosuka, Japan. It was commissioned in 1994 and has a crew of 23 officers, 24 chief petty officers and 291 enlisted sailors, according the Navy's website.

McCain said on Twitter that he and his wife, Cindy, are "keeping America's sailors aboard the USS John S McCain in our prayers tonight - appreciate the work of search & rescue crews."