Demam Babi Afrika, Ini Kiat Kementan Cegah Penyebaran Wabah ASF
Indonesian Agriculture Ministry Anticipates African Swine Fever
Reporter : Gusmiati Waris
Editor : Cahyani Harzi
Translator : Dhelia Gani

PUBLISHED: Kamis, 17 Oktober 2019 , 02:24:00 WIB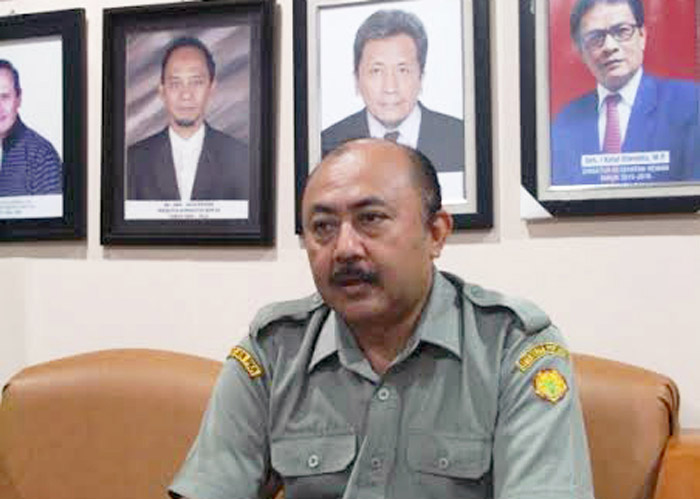 Direktur Kesehatan Hewan - Ditjen PKH, Fadjar Sumping Tjatur Rasa [Foto: Humas Ditjen PKH Kementan]
Jakarta [B2B] - Demam babi Afrika atau African swine fever [ASF] sudah mewabah di China, Viet Nam, Kamboja, Laos, Myanmar, Philippina dan Timor Leste, disikapi Kementerian Pertanian RI melakukan koordinasi dengan instansi terkait serta Badan Pangan dan Pertanian PBB [FAO] di bawah koordinasi Direktorat Jenderal Peternakan dan Kesehatan Hewan [Ditjen PKH] memperkuat kolaborasi untuk mengantisipasi wabah ASF di Indonesia.
Direktur Kesehatan Hewan - Ditjen PKH, Fadjar Sumping Tjatur Rasa mengatakan bahwa ASF adalah penyakit virus menular yang menyerang babi. Penyakit ini menyebabkan kematian hingga 100% pada babi yang diternakkan [domestikasi], juga dapat menulari babi liar yang lebih tahan dan dapat menjadi reservoir virus. Penyakit ini diketahui mengakibatkan kerugian ekonomi yang tinggi pada sektor peternakan babi.
Virus ASF dapat menyebar dengan mudah, baik melalui melalui kontak langsung dengan babi atau ektoparasit dikenal sebagai caplak yang terkontaminasi. Pemberian pakan babi yang berasal dari sisa daging babi atau produk olahannya yang tidak dimasak sempurna, material pembawa atau fomites termasuk pekerja, pengunjung, petugas, peralatan peternakan, dan kendaraan serta pakan mentah yang terkontaminasi," kata Fadjar STR di Jakarta, Rabu [16/10].
Untuk menilai potensi risiko masuk dan menyebarnya ASF di Indonesia, Fadjar menyampaikan bahwa Ditjen PKH Kementan telah melakukan pertemuan antar sektor tingkat daerah dan nasional di Sumatera Utara pada 7 - 8 Oktober 2019. Pertemuan ini bertujuan untuk merancang rekomendasi mitigasi risiko pengendalian kasus apabila terjadi dikemudian hari.
Berbagai sektor dari lingkup Kementan seperti Ditjen PKH, Balai Besar Penelitian Veteriner Bogor serta Pusat Karantina Hewan dan Keamanan Hayati Hewani, bersama-sama dengan pemerintah daerah di Provinsi Sumatera Utara, pihak bandara, pelabuhan dan peternak babi ikut serta melakukan analisis risiko dan estimasi risiko dari wabah ASF.
"Risiko terjadinya ASF harus kita petakan dan nilai, sehingga Indonesia siap untuk mengambil langkah-langkah strategis dalam mencegah masuknya penyakit, dan juga siap untuk mengendalikan apabila nanti terjadi" ungkapnya.
Jakarta [B2B] - The Indonesian government seeks to anticipate the potential spread of the African Swine Fever disease outbreak to Indonesia, which is anticipated early by the Indonesian Directorate General of Livestock and Animal Health at the Agriculture Ministry since the notification of a similar outbreak in China, September 2018, according to the senior official of the agriculture ministry.