Pusluhtan `Verval` di BPP Panumbangan Ciamis, Ini Foto-fotonya
Selection the Best Figures of Indonesian Agricultural Sector in Pictures 3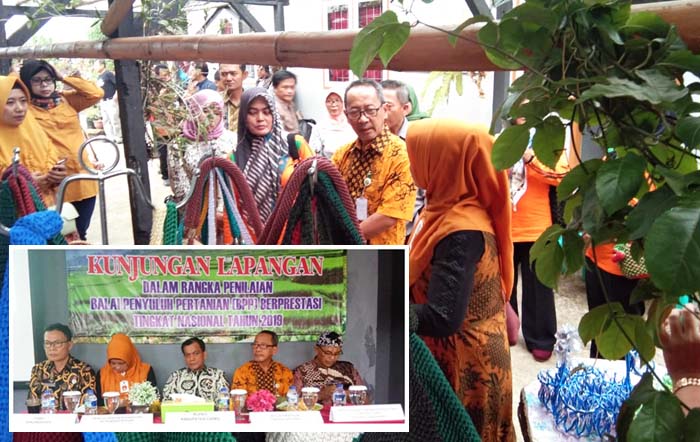 Penyuluh Utama Kementan, Basuki Setiabudi tinjau diversifikasi usaha petani Panumbangan
PENGARAHAN, dialog, tanya jawab, check and recheck, penilaian, dan uji lapang harus dilakukan Pusat Penyuluhan Pertanian [Pusluhtan BPPSDMP Kementan] untuk mengetahui kelayakan balai penyuluhan pertanian [BPP] berprestasi di seluruh RI, salah satunya di Kabupaten Ciamis, Provinsi Jawa Tengah.
Ini foto-foto dari kegiatan verifikasi dan validasi [Verval] Tim Kategori Penilaian BPP dipimpin Penyuluh Utama Kementan, Basuki Setiabudi di BPP Panumbangan di Desa Sindangherang, Kecamatan Panumbangan, belum lama ini. [Foto2: Humas Pusluhtan/Iwan Mularso]
COME AND PROVE to be the strategy of Indonesian Agriculture Ministry to find out the agricultural extension office [BPP] across the country to choose the best BPP as done by Senior Agricultural Extention Worker, Basuki Setiabudi in Ciamis district of West Java province.
These are photos of verification and validation led by Basuki Setiabudi, senior agricultural extention worker of the ministry's Agricultural Extension Center [Pusluhtan] in Sindangherang village of Panumbangan subdistrict here recently.