Eric Clapton Dituding Gunakan Voodoo Rebut Pattie Boyd, Istri George Harrison
Music`s True Story Revealed Eric Clapton Used Voodoo to Steal Best Friend George Harrison`s Girl
Editor : Ismail Gani
Translator : Novita Cahyadi

PUBLISHED: Minggu, 21 Oktober 2018 , 15:34:00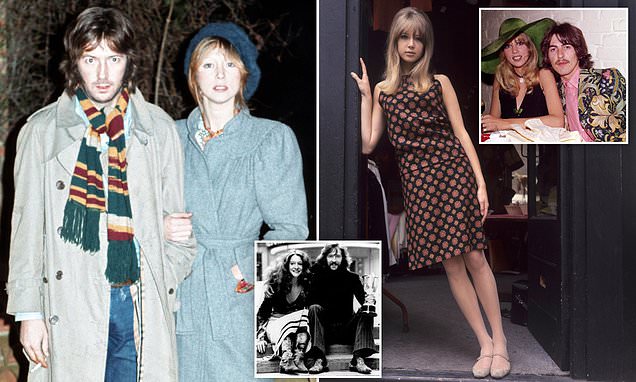 CINTA SEGITIGA: Eric Clapton dan Pattie Boyd (foto utama kiri), ketika jomblo dan setelah menikah dengan George Harrison (inset kanan), Clapton usai umumkan pertunangan dengan Alice Ormsby-Gore (inset) Foto2: MailOnline
KISAH NYATA tentang cinta segitiga yang diungkap dalam buku biografi teranyar Philip Norman. Mengungkap fakta tentang Eric Clapton menggunakan voodo untuk merebut Patty Boyd dari karibnya George Harrison.
Pattie Boyd disebut tidak bahagia dan hidup merana setelah menikah dengan gitaris Beatles George Harrison, dan tetap tidak menyadari upaya Eric Clapton merebut istrinya yang disebut menggunakan ilmu hitam voodoo.
Lagu karya Eric Clapton, Layla, mencetak hit dan efeknya luar biasa. Mendengar lagu tersebut yang disebut sebagai provokasi oleh Pattie Boyd mengatakan "lagu hebat dan paling menyentuh yang pernah saya dengar" yang ditulis tentang dirinya, Pattie baru menyadarinya kemudian, meskipun sempat khawatir bahwa lirik lagu Layla, akan langsung difahami oleh suaminya, keluarganya, dan teman-temannya tetapi oleh puluhan ribu orang lain yang membeli album tersebut.
Namun, dia pun berdalih: ´Lagunya lebih baik dari saya. Saya tidak sanggup mendengarnya.´
Maka, selangkah demi selangkah, Pattie menyerah, terjebak di antara perhatian dari Eric Clapton dan George dalam ´segitiga cinta musik´ yang paling terkenal.
Dia juga menjadi ´sosok perenungan´ paling terkenal di jagat musik rock, tidak hanya menjadi inspirasi untuk Layla tetapi untuk hit hebat Clapton lainnya, Wonderful Tonight, dan lagu terbaik George Harrison, Something seperti dilansir MailOnline.
MUSIC´S TRUE story of rock´s toxic love triangle is revealed in new tell-all book. Eric Clapton used voodoo to steal Pattie Boyd from his friend George Harrison.
Pattie Boyd was trapped in a stale, cold marriage with Beatles guitarist George Harrison, and remained oblivious to Clapton´s attempts to win her heart.
The song was Layla, and its effect was overwhelming. Listening to it provoked awe that ´the most powerful, moving song I had ever heard´ should have been written about her, Pattie now recalls, although she was concerned that it would be instantly decoded, not only by her husband, family and friends but by the tens of thousands of strangers who would buy the album it featured on.
But, she says: ´The song got the better of me. I could resist no longer.´
And so, step by step, Pattie surrendered, caught between the rival attentions of Eric and George in music´s best-known love triangle.
She also became the rock world´s most famous muse, not only the inspiration for Layla but for Clapton´s other great hit, Wonderful Tonight, and Harrison´s Something.