Tips Mudah Memilih Kamera DLSR Untuk Pemula
Tips Choosing Camera DSLR for Beginners
Reporter : Gusmiati Waris
Editor : Cahyani Harzi
Translator : Dhelia Gani

PUBLISHED: Sabtu, 20 November 2021 , 15:44:00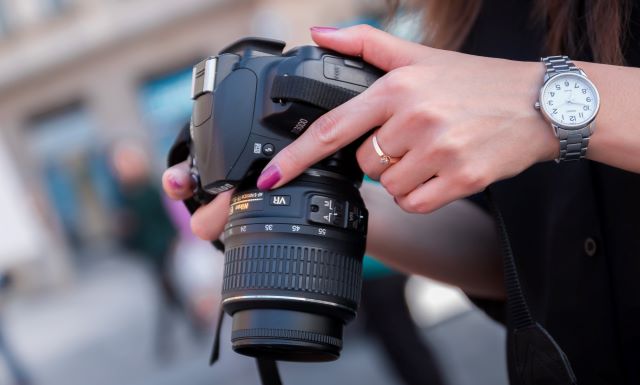 TEKNOLOGI: Ilustrasi kamera DLSR. [Foto: Productnation]
Jakarta [B2B] - Untuk kalian yang sedang tertarik dengan dunia fotografi, tentunya membutuhkan kamera DSLR yang sesuai dengan kebutuhan. Dalam hal memilih kamera, terkadang membutuhkan riset mendalam agar tidak salah pilih, yang berujung tidak terpakai.
Dengan demikian, simak tips memilih kamera bagi pemula dalam fotografi berikut ini.
1. Tentukan Tujuan Membeli Kamera DLSR
Ketika ingin membeli sebuah kamera, pertimbangkan terlebih dahulu apa tujuan utama membelinya. Jika memang ingin mendalami dunia fotografi, maka diperlukan kamera dengan spesifikasi yang pas. Namun, jika Anda hanya untuk kebutuhan dokumentasi saja, maka kamera DSLR basic sudah cukup.
2. Perhatikan Karakteristiknya
Untuk bisa mendapatkan hasil yang maksimal, tentu diperlukan memilih tone yang sesuai dengan preferensinya. Jika ingin memotret pemadangan, maka membutuhkan kamera yang lebih ringan, dan simpel.
3. Sesuaikan dengan Budget
Jika sudah mengetahui akan tujuan dan jenis kamera yang dibutuhkan, maka hal yang perlu dilakukan selanjutnya adalah menyesuaikannya dengan budget yang dimiliki. Perlu diingat, bahwa jangan sampai menghabiskan dana hanya untuk membeli kamera saja.
Setidaknya, lakukan survei harga terlebih dahulu agar seusai dengan budget yang dimiliki.
4. Kenali Merek Kamera
Jangan pernah tergoda karena merek. Di pasaran, banyak sekali brand ternama yang saling bersaing dan memberikan fitur menarik sebagai daya tarik masing-masing. Sebaiknya, riset terlebih dahulu semua merek yang diinginkan, dan pilih salah satu yang mendukung kegiatan fotografi.
Perlu diketahui, bahwa setiap merek tentunya akan memiliki kelebihan dan kekurangannya masing-masing yang bisa dijadikan pilihan, salah satunya Nikon. Kamu bisa mendapatkannya di Nikon Official Store atau melalui platform digital seperti blibli.
5. Perhatikan Kelengkapan Fitur
Kenali fitur apa saja yang ditawarkan pada kamera tersebut. Untuk menunjang aktivitas fotografi dalam kebutuhan sehari-hari, maka Anda bisa memilih kamerra berfitur standar dengan harga yang relatif terjangkau. Namun, jika hanya ingin menunjang kebutuhan pekerjaan tentu akan membutuhkan fitur unggulan.
Jakarta [B2B] - For those of you who are interested in the world of photography, of course you need a DSLR camera that suits your needs. When it comes to choosing a camera, sometimes you need in-depth research so you don´t choose the wrong one, which ends up being unused.