PEPI Serpong: Sinergi Pendidikan, Penelitian dan Rekayasa Teknologi Pertanian
Indonesia`s PEPI Serpong Synergizes Education and Agricultural Technology Engineering
Editor : M. Achsan Atjo
Translator : Dhelia Gani

PUBLISHED: Rabu, 09 Januari 2019 , 22:26:00 WIB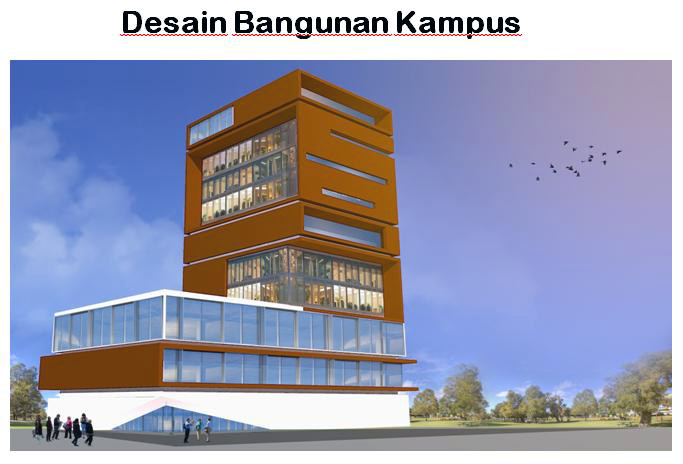 Ilustrasi: Pusdiktan BPPSDMP Kementan
Jakarta (B2B) - Politeknik Enjiniring Pertanian Indonesia (PEPI) di Serpong, Tangerang merupakan bukti sinergi pendidikan, penelitian, dan rekayasa teknologi pertanian yang dikembangkan oleh Kementerian Pertanian RI untuk mendukung modernisasi pertanian dan menghasilkan petani milenial di seluruh Indonesia.
Sekretaris Jenderal Kementan, Syukur Iwantoro mengatakan sinergi pendidikan, penelitian, dan rekayasa teknologi pertanian untuk menyiapkan SDM pertanian dan pengembangan engineering pertanian terstruktur dan berkelanjutan, dari hulu sampai hilir.
"Modernisasi pertanian melalui pendidikan tinggi bukan lagi mimpi bagi Kementan. Saat ini telah berkoordinasi dengan kementerian terkait dan pemerintah daerah," kata Sekjen Kementan Syukur I usai visitasi di kampus PEPI Serpong dalam kesatuan lahan Balai Besar Pengembangan Mekanisasi Pertanian - BBPMektan, Senin (7/1).
Kementerian yang dimaksud adalah Kementerian Riset, Teknologi dan Pendidikan Tinggi (Kemenristek Dikti), dan Kementerian Pendayagunaan Aparatur Negara dan Reformasi Birokrasi (Kemenpan RB) dan Pemprov Banten serta Pemkab Tangerang.
Badan Penyuluhan dan Pengembangan SDM Pertanian (BPPSDMP) Kementan, Momon Rusmono menargetkan PEPI Serpong akan menerima mahasiswa baru tahun ajaran 2019/2020 dari seluruh Indonesia, sebagai komitmen mencetak petani milenial terdidik dan berdaya saing.
"BPPSDMP Kementan akan mengerahkan kemampuan untuk mempercepat dan pembangunan kampus PEPI, dan penyiapan proses pendidikannya," kata Kepala Pusat Pendidikan Pertanian (Pusdiktan) Idha Widi Arsanti melalui keterangan tertulis. (Inneke)
Jakarta (B2B) - The Serpong´s Agricultural Engineering Polytechnic or the PEPI Serpong in Banten province is the proof of synergy of education, research, and agricultural technology engineering by the Indonesian Agriculture Ministry to support modernization of agriculture across the country.
Secretary General of Agriculture Ministry, Syukur Iwantoro said the synergy of education, research, and agricultural technology engineering to developing agricultural human resources and the development of structured and sustainable agricultural technology engineering, and upstream to downstream.
"Modernization of agriculture through university education is no longer a dream. We have coordinated with relevant ministries and local governments," said Syukur Iwantoro here on Monday (January 7).
Related ministries are the Research, Technology and University Education Ministry, the Administrative and Bureaucratic Reform Ministry, Banten provincial government and Tangerang regency government.
The Director General of Extention and Agricultural Human Resource Development or BPPSDMP, Momon Rusmono said the ministry targets PEPI Serpong to receive new students this year across the country.
"We will work hard to accelerate the construction of the PEPI campus and education preparation," said Director of Agricultural Education Center, Idha Widi Arsanti through written statement.