Imbas Corona, Kementan Perpanjang Pemberkasan PMB Polbangtan dan PEPI
Polbangtan YoMa Achievement Path for Prospective Students who Fail the Exam
Editor : M. Achsan Atjo
Translator : Dhelia Gani

PUBLISHED: Minggu, 03 Mei 2020 , 23:49:00 WIB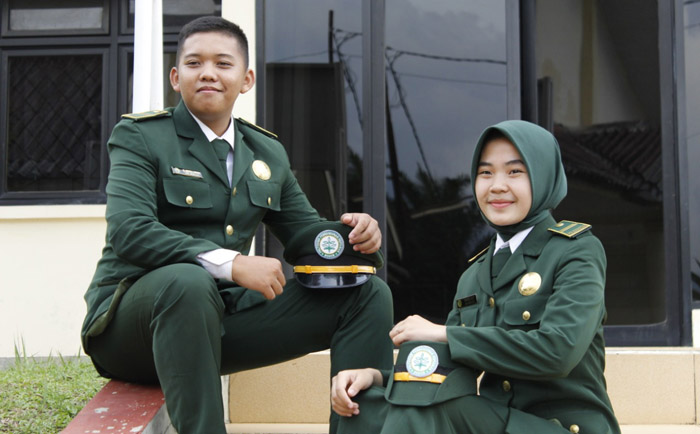 MAHASISWA POLBANGTAN: Perpanjangan waktu pemberkasan berimbas mundurnya pengumuman hasil seleksi administrasi ´jalur umum dan kerjasama´ yang dijadwalkan 14 Mei mundur ke 28 Mei 2020 [Foto: Humas Pusdiktan]
Jakarta [B2B] - Kementerian Pertanian RI memperpanjang batas waktu pemberkasan calon mahasiswa baru Politeknik Pembangunan Pertanian [Polbangtan] dan Politeknik Enjinering Pertanian Indonesia [PEPI] tahun akademik 2020/2021 lantaran pandemi Covid-19. Semula ditetapkan 1 Mei diperpanjang ke 14 Mei 2020.
Perpanjangan waktu pemberkasan berimbas pada mundurnya pengumuman hasil seleksi administrasi 'jalur umum dan kerjasama' yang semula dijadwalkan 14 Mei diundur ke 28 Mei 2020.
Pernyataan resmi Badan Penyuluhan dan Pengembangan SDM Pertanian [BPPSDMP] menyatakan pandemi Covid-19 berimbas pada sejumlah kendala dalam melengkapi dokumen sebagai syarat pendaftaran mahasiswa baru.
BPPSDMP Kementan memberikan kelonggaran dengan memperpanjang waktu pemberkasan, untuk mempermudah kelengkapan administrasi, calon mahasiswa baru dapat menggunakan surat keterangan lulus apabila ijazah belum dikeluarkan oleh sekolah asal.
Hal ini berlaku untuk seluruh politeknik yang meliputi Polbangtan Medan, Polbangtan Bogor, Polbangtan Yogyakarta - Magelang, Polbangtan Malang, Polbangtan Gowa, Polbangtan Manokwari, dan PEPI Serpong yang merupakan unit pelaksana teknis [UPT] dari Pusat Pendidikan Pertanian [Pusdiktan BPPSDMP].
Sebelumnya diberitakan, Menteri Pertanian RI Syahrul Yasin Limpo pada Agriculture Forum 2020 menekankan tentang empat faktor penentu keberhasilan pendidikan vokasi.
Pertama, karakter yang tidak mudah menyerah dan memiliki jiwa yang tangguh. Kedua, kompetensi maka Polbangtan dan SMKPP harus menciptakan generasi milenial yang mampu bekerjasama dengan orang lain. Ketiga, memiliki sifat kritis baik pada dirinya, dengan lingkungan dan semua masalah yang dihadapi namun tetap sejalan dengan jiwa kebangsaan.
"Keempat, berfikir kreatif untuk berinovasi dengan meningkatkan literasi tentang sektor pertanian, manajemen keuangan, orientasi pasar dan sarana prasarana melalui dunia digital.
Kepala BPPSDMP Prof Dedi Nursyamsi mengingatkan pendidikan vokasi dilakukan Kementan melalui Polbangtan, SMKPP dan Politeknik Enjineering Pertanian Indonesia (PEPI) untuk menghasilkan sarjana terapan kualifikasi job seeker dan job creator.
"Pengakuan atas kompetensi petani milenial dan penumbuhan kemandirian pengusaha muda pertanian melalui inkubasi bisnis di Polbangtan sebagai pilot project dan kerjasama dengan dunia usaha dan dunia industri atau DuDi," katanya. [Ag/Vtr]
Jakarta [B2B] - Indonesian Agriculture Minister Syahrul Yasin Limpo invited students of Agricultural Development Polytechnic [Polbangtan YoMa] back to farming to support Indonesia to achieve food sovereignty, according to senior official of the agriculture ministry.