Alumni PWMP, Wilaga Buktikan Petani Milenial Eksis Tangkal Covid-19
Millennial Farmers are the Target of Developing Indonesian Agricultural HR
Reporter : Gusmiati Waris
Editor : Cahyani Harzi
Translator : Dhelia Gani

PUBLISHED: Sabtu, 16 Mei 2020 , 07:18:00 WIB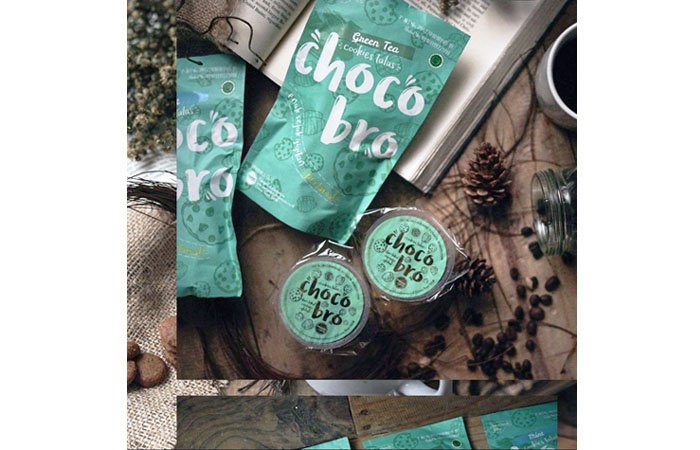 MANDIRI PANGAN: Produk PWMP Wilaga adalah Chocobro, biskuit coklat dengan bahan dasar tepung talas yang dikombinasikan dengan gula palem [Foto: Humas Pusdiktan]
Jakarta [B2B] - "Insan pertanian wajib siap dan siaga dalam menghadapi berbagai tantangan di masa pandemi Covid-19 di antaranya adalah isu ketahanan pangan," pesan Menteri Pertanian RI Syahrul Yasin Limpo, "sementara ketahanan pangan diartikan sebagai ketersediaan pangan dan kemampuan seseorang untuk mengaksesnya".
Merespons instruksi Mentan Syahrul tersebut, Kementerian Pertanian RI khususnya Badan Penyuluhan dan Pengembangan SDM Pertanian [BPPSDMP] mendorong generasi milenial, baik petani maupun mahasiswa, untuk mencari solusi berkaitan dengan ketersediaan pangan akibat terbatasnya akses masyarakat di masa pandemi Covid-19.
"Penangkal utama Covid-19 adalah pangan. Dalam hal ketersediaan pangan ini ada peluang bisnis yang dapat dimanfaatkan oleh petani milenial," kata Kepala BPPSDMP Kementan, Prof Dedi Nursyamsi.
Banyak upaya yang sudah dilakukan, di antaranya mengerahkan mahasiswa untuk melakukan pendampingan kepada kelompok petani agar tetap berproduksi, mendorong para petani milenial untuk melakukan percepatan tanam dan melakukan pemasaran produk secara online [WR/VTR Pusdiktan].
Selain itu, melalui program Penumbuhan Wirausahawan Muda Pertanian [PWMP], Kementan berkontribusi menciptakan lapangan pekerjaan. Para penerima PWMP berupaya meningkatkan pemberdayaan masyarakat sekitar, dan turut menjaga agar 'dapur mereka tetap ngebul' salah satunya adalah Wilaga, alumni FEM IPB tahun 2014, penerima program PWMP 2016 berbasis di Bogor.
Produk PWMP Wilaga adalah Chocobro, biskuit coklat dengan bahan dasar tepung talas yang dikombinasikan dengan gula palem. Wilaga memilih tepung talas dengan dalih diversifikasi pangan, non beras dan non terigu. Tepung talas disuplai dari kelompok wanita tani [KWT] rutin setiap bulannya. Usahanya diinisiasi sejak 2012, namun baru mulai berjalan pada 2014 - 2015.
Selama menjalankan usaha, kata Wilaga, sudah banyak tantangan yang dihadapi, misalnya pada akhir 2019 usaha tersebut vakum hingga April dalam upaya rebranding, "karena menjual pangan lokal sulit, pasar tidak terlalu merespon baik."
Sejak April 2020, kegiatan usaha yang awalnya offline dengan konsinyasi ke toko penganan melayani online melalui website chocobro.id. Konsumen Wilaga sudah tersebar di seluruh Indonesia seperti di Mandailing Natal, Bengkulu, Lamandau, Manado, Tangerang, Tangerang Selatan, Bogor, Jakarta, Bekasi, Purwakarta, Bandung, Pemalang, Jepara, Bangkalan dan Nusa Tenggara Barat.
Dalam masa Covid-19, Wilaga mengaku usahanya juga ikut terdampak, namun dia tidak menyerah dan mencari solusi dengan membuat promo diskon dan merekrut reseller. Hingga saat ini, omzet per bulan Chocobro mencapai 18 juta rupiah. [Vtr]
Jakarta [B2B] - Indonesian government in the next five years prioritizes the development of human resources that are ready to face globalization in the era of industrialization 4.0, the Agriculture Ministry in particular the Directorate General of Extension and Agricultural HR Development [BPPSDMP] carry out its role to develop millennial farmers who understand information and communication technology, according to the senior official of the agriculture ministry.