Diversifikasi Pangan, Kementan Gandeng Dosen Polbangtan Gelar Penelitian Strategis
Indonesian Agriculture Ministry Anticipate Covid-19 by Weaker Health Systems
Editor : M. Achsan Atjo
Translator : Dhelia Gani

PUBLISHED: Kamis, 28 Mei 2020 , 07:43:00 WIB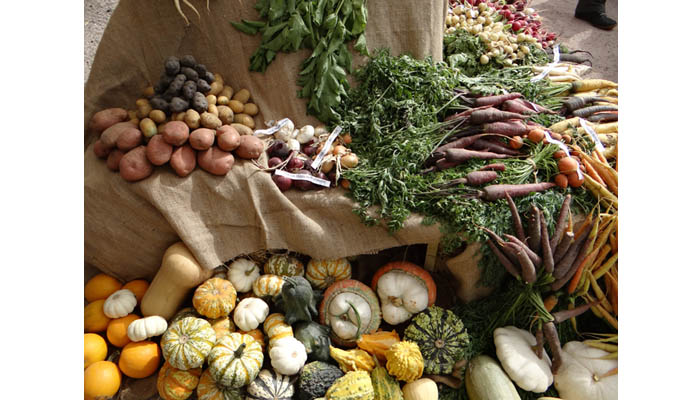 KARYA ILMIAH: Pendidikan vokasi pertanian selain ditujukan untuk mencetak generasi pertanian milenial yang berkualitas, juga memperkuat kualitas tenaga pendidik melalui penelitian strategis [Foto: Humas Pusdiktan]
Jakarta [B2B] - Pandemi Covid-19 tidak menyurutkan langkah Kementerian Pertanian RI menggandeng dosen Politeknik Pembangunan Pertanian [Polbangtan] untuk menciptakan inovasi teknologi diversifikasi pangan melalui penelitian strategis.
"Penelitian merupakan salah satu fungsi Tri Dharma Perguruan Tinggi dengan hasil yang akan diterapkan di masyarakat pedesaan, sebagai salah satu upaya peningkatan produktivitas pangan mendukung pemenuhan kebutuhan pangan Indonesia," menurut pernyataan tertulis Pusat Pendidikan Pertanian [Pusdiktan BPPSDMP] yang diterima Rabu malam [27/5].
Hal itu sejalan instruksi Menteri Pertanian RI Syahrul Yasin Limpo melalui keterangan pers awal Mei lalu bahwa riset dan teknologi sangat penting, dan merupakan kontribusi kuat menghadirkan pertanian modern, maju dan mandiri untuk menghasilkan pangan berkualitas.
"Pendidikan vokasi pertanian selain ditujukan untuk mencetak generasi pertanian milenial yang berkualitas, juga memperkuat kualitas tenaga pendidik melalui penelitian strategis yang difokuskan pada diversifikasi pangan," kata Kepala Badan Penyuluhan dan Pengembangan SDM Pertanian [BPPSDMP] Prof Dedi Nursyamsi.
Kegiatan penelitian strategis merupakan upaya Pusdiktan meningkatkan produktifitas dan kualitas penelitian di lingkungan politeknik Kementan, dengan mendorong para dosen dalam menghasilkan karya tulis ilmiah untuk publikasi nasional maupun internasional.
"Salah satu topik penelitian yang didorong untuk mendapatkan perhatian para dosen adalah mengenai ketahanan pangan termasuk diversifikasi pangan," katanya.
Senada dengan hal tersebut, beberapa proposal terseleksi yang melakukan penelitian khususnya topik ketahanan pangan adalah tim peneliti dari Polbangtan Medan, yang melakukan penelitian mengenai model dan analisis kelayakan pemanfaatan jamur mikoriza, untuk peningkatan potensi produksi tanaman padi gogo pada lahan suboptimal di Provinsi Sumatera Utara.
Selanjutnya tema serupa juga diangkat oleh tim peneliti dari Polbangtan Yogyakarta - Magelang mengenai pengaruh teknologi pembenah tanah zeolit terhadap produktivitas dan kelayakan usahatani cabai merah di lahan pasir pantai Kulonprogo, Provinsi DI Yogyakarta.
Melalui penelitian strategis ini diharapkan dosen Polbangtan mampu menghasilkan inovasi teknologi yang dibutuhkan masyarakat, terutama di era industri 4.0 sehingga melalui inovasi teknologi ini akan mengatasi permasalahan di bidang pertanian di Indonesia. [Vtr/Kod]
Jakarta [B2B] - Indonesia´s Agriculture Ministry is in intensive care after testing positive for the novel coronavirus, as civil servants in head office and across the country were ordered to close over the health threat. The World Health Organization has said it is particularly concerned about high-risk nations with weaker health systems, which who may lack the facilities to identify cases, according to senior official of the minister.