Mantan Karyawan Ungkap Rahasia Dapur McDonald
Former McDonald`s Worker Reveals What Really Goes on Behind the Scenes
Editor : Ismail Gani
Translator : Novita Cahyadi

PUBLISHED: Rabu, 28 Juni 2017 , 01:12:48 WIB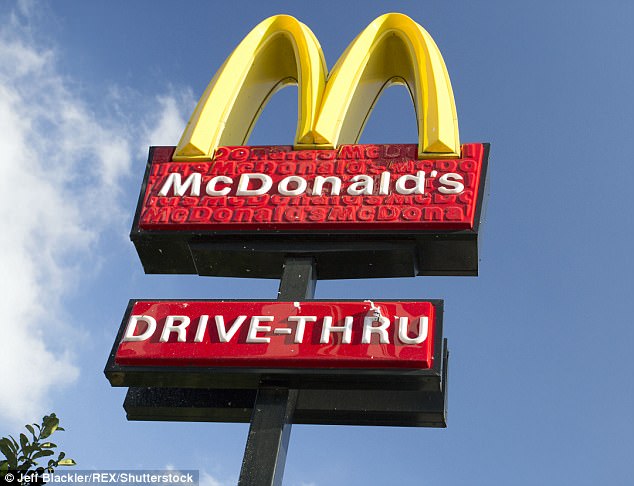 Klaim tersebut mencakup pekerja yang menambahkan terlalu banyak es untuk minuman pelanggan atau menekan burger mereka jika mereka tidak sopan terhadap staf (Foto: MailOnline)
INI ADALAH salah satu jaringan makanan cepat saji yang paling populer di jalan raya - namun jika klaim mantan karyawannya patut dipercaya, ada banyak hal yang terjadi di balik layar McDonald's yang mungkin tidak Anda ketahui.

Mantan karyawan rantai makanan cepat saji ini mengungkap beberapa pengakuan mendalam dalam sebuah artikel untuk Comso berjudul: '12 hal yang dilakukan oleh staf McDonald's tapi tidak akan pernah mengakuinya'.

Klaim tersebut mencakup pekerja yang menambahkan terlalu banyak es untuk minuman pelanggan atau menekan burger mereka jika mereka tidak sopan terhadap staf dan menyajikan milkshake vanili tanpa rasa hanya karena mereka terlalu malas untuk mengganti kantong sirup yang kosong.

Beberapa pengakuan kurang mengejutkan, termasuk melahap nugget sisa pada akhir shift dan memberi pelajaran pada pelanggan yang tidak sopan hanya setengah bungkus kentang goreng.

Namun, beberapa klaim tersebut agak mengejutkan. Pekerja tersebut mengatakan bahwa staf telah 'pasti' mengatakan kepada pelanggan bahwa mereka telah kehabisan pie apel padahal belum; mereka tidak ingin diganggu untuk memasaknya karena dibutuhkan 'sekitar 4.000 tahun untuk melakukannya'.

Mantan pekerja ini juga mengatakan bahwa pesanan untuk Happy Meals biasanya dimasak sesuai permintaan, tapi jika mereka terburu-buru melayani pelanggan dan memiliki cadangan Filet-o-Fish, karyawan lalu memotongnya menjadi tiga bagian dan sajikan saja.

Artikel tersebut juga mengungkapkan bahwa McDonald's tidak menyediakan mayones, mereka memiliki banyak makanan di dapur dan jika Anda meminta seorang anggota staf dengan baik 'mereka mungkin memberi Anda beberapa.'

Tentang rahasia berikutnya, pekerja tersebut mengungkapkan bahwa saus di Sandwich McChicken, Mayo Chicken dan Chicken Legend sebenarnya berbeda dan mayones di Chicken Legend 'pasti' yang terbaik sehingga pelanggan harus selalu memintanya dalam burger mereka.

Rahasia lain yang unik yang diungkapkan oleh pekerja tersebut adalah tentang saus karamel pada McFlurry Crunchie, atau meminta saus dan coklat di bagian bawah cangkir, es krim di tengah dan bahkan lebih banyak saus dan topping di atasnya. "Ini fantastis," katanya.

Juru bicara McDonald's mengatakan kepada MailOnline: "Kami yakin klaim ini bersifat fiktif, terutama yang berkaitan dengan makanan dan prosedur operasional kami, dan tanpa sumber yang terverifikasi kami tidak dapat menyelidiki lebih lanjut."

'Karyawan kami bekerja keras untuk memastikan pelanggan kami mendapat pengalaman terbaik di restoran kami, dan kami sangat menolak klaim yang menyarankan sebaliknya.'

Apa yang Diungkap Bukan Rahasia?

Monster Mac - Mungkin lebih tepat disebut Mac yang Lebih Besar, tak lain dari Big Mac biasa - tapi dengan enam roti mengapit daging sapi yang porsinya lebih besar.

Menurut tim Hack the Menu team, burgernya 'cukup memuaskan beberapa orang yang menyukai makanan hangat dan sedang lapar' dan bisa dipesan dari McDonalds seharga Rp115.000 di Inggris.

The two Cheeseburger meal - Apakah yang tertulis di menu, jika Anda meminta ini, Anda bisa mengharapkan burger keju tambahan selain kentang goreng dan minuman Anda.

The All American- Penawaran sederhana ini tidak lebih dari roti burger panggang dari daging sapi, saus tomat dan gulai dari kulit. Cemilan ini dikatakan sebagai salah satu sajian paling populer di menu rahasia.

Fries with Big Mac sauce - Pelanggan bisa langsung meminta sepoci kecil saus rahasia Big Mac yang terkenal untuk dipanggang kentang goreng mereka, dan, menurut Hack the Menu, biasanya gratis.

Grilled cheese - ini pilihan menu rahasia yang paling mendasar. Sebuah hamburger dipadu dengan keju dan kemudian dipanggang. HackTheMenu.com mendesak pentingnya dipanggang.

The Land, Sea and Air burger - Burger besar ini menggabungkan ketiga roti McDonald yang paling disukai termasuk dua burger daging sapi, Fillet-O-Fish dan McChicken dikombinasikan dengan banyak roti yang Anda inginkan. Namun, Hack Menu memperingatkan Anda mungkin harus merakitnya sendiri.

McGangBang - yang agak kasar disebut sebagai item menu rahasia yang paling terkenal. Ini menggabungkan McDouble dengan sandwich McChicken dan sandwich keduanya bersama-sama.

The Neapolitan Shake - Tiga rasa shake adalah salah satu dari sedikit minuman di menu rahasia McDonald's. Hidangan ini memadukan tiga rasa klasik berupa vanila, coklat dan stroberi pada cangkir untuk pelanggan.
IT'S ONE of the most popular fast food chains on the high street - but if one former employee's claims are to be believed, there's plenty that goes on behind the scenes at McDonald's that you may not know about.

The former fast food chain employee has shared some insightful confessions in a piece for Comso titled: '12 things McDonald's staff do but would never admit to'.

The claims include workers adding too much ice to customer's drinks or squashing their burger if they're rude to staff and serving vanilla milkshakes with no flavour simply because they're too lazy to replace the empty bag of syrup.

Some of the revelations are less surprising, including gorging on leftover nuggets at the end of a shift and only giving rude customers half a pack of french fries.

However, some of the claims are somewhat shocking. The worker says that staff have 'definitely' told customers they've run out of apple pies when they haven't; they simply couldn't be bothered to cook them because it takes 'approximately 4,000 years to do so'.

The former staff member also says that whilst fish fingers that come in Happy Meals are usually cooked to order, if they're in a rush to serve a customer and have a Filet-o-Fish spare, they may cut that into three pieces and serve it instead.

The article also reveals that whilst McDonald's don't serve mayonnaise on its own, they have plenty in the kitchen and if you ask a member of staff 'nicely' they might give you some.'

Sharing an insider hack, the worker revealed that the sauces in a McChicken Sandwich, Mayo Chicken and a Chicken Legend are actually all different and the mayonnaise in the Chicken Legend is 'definitely' the best so customers should always request that in their burgers.

Another quirky hack revealed by the worker was to request caramel sauce on a Crunchie McFlurry, or ask for sauce and chocolate at the bottom of the cup, ice cream in the middle and even more sauce and toppings on top. 'It's fantastic', she said.

A spokesperson for McDonald's told MailOnline: 'We believe these claims to be fictional, particularly those relating to our food and operational procedures, and without a verified source we're unable to investigate further.

'Our employees work hard to ensure our customers have the best experience possible in our restaurants, and we strongly refute any claims that suggest otherwise.'

So What's on the Not-So-Secret Secret Menu?

The Monster Mac - Perhaps more aptly called the Bigger Mac, this gut stretching creation is simply a normal Big Mac - but with six extra beef patties shoved in.

According to the Hack the Menu team, the burger is 'enough to satisfy a few people with hearty appetites or one hungry lumberjack' and can be ordered from any McDonalds for $6.49.

The two Cheeseburger meal - Does what it says on the tin, if you ask for this you can expect an extra cheeseburger alongside your fries and drink.

The All American- This simple offering consists of nothing more than a toasted burger bun containing a beef patty, ketchup and the often shunned gherkin. The snack is said to be one of the most popular items on the secret menu.

Fries with Big Mac sauce - Customers can simply ask for a small pot of the famous Big Mac secret sauce to dip their fries in, and, according to Hack the Menu, it's usually free.

Grilled cheese - This is easily the most basic of the secret menu choices. A hamburger is stripped bare aside from the cheese and is then grilled. HackTheMenu.com urges the importance of getting it grilled.

The Land, Sea and Air burger - This enormous burger combines all three of McDonald's most favored patties including two beef burgers, a Fillet-O-Fish and a McChicken combined with however many buns you wish. However, Hack the Menu warn you will probably have to assemble it yourself.

The McGangBang - The somewhat crudely named McGangBang is said to be the most famous of the secret menu items. It combines a McDouble with a McChicken sandwich and sandwiches the two together.

The Neapolitan Shake - The three flavoured shake is one of the few beverages on the McDonald's secret menu. The shake blends the three classic flavours of vanilla, chocolate and strawberry in on cup to satisfy all cravings.