Ratu Elizabeth II Meninggal, Akhiri Penguasa Monarki Inggris Terlama
The Death of Queen Elizabeth II, Ending the Longest Reign of Any British Monarch
Editor : Ismail Gani
Translator : Novita Cahyadi

PUBLISHED: Jum'at, 09 September 2022 , 14:56:00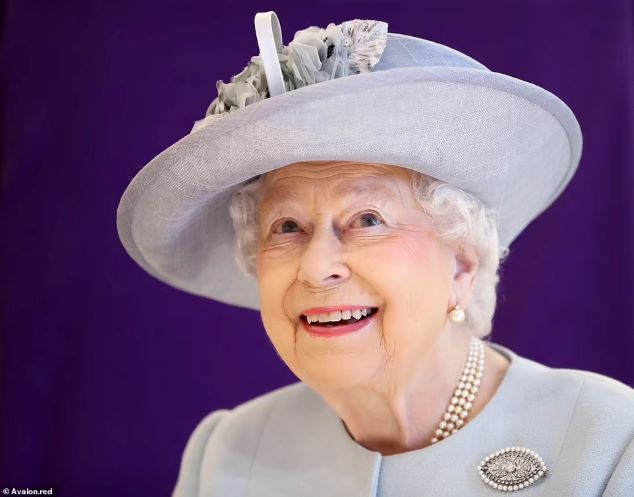 TUTUP USIA: Ratu Elizabet II meninggal di usia 96 tahun, setelah di atas takhta selama 70 tahun yang luar biasa. (Foto: MailOnline)
RATU ELIZABETH II tutup usia di umur 96 tahun di Kastil Balmoral, Skotlandia pada Kamis [8/9]. Setelah 70 tahun di atas takhta sehingga menjadi penguasa mornarki Inggris terlama.
Kabar duka tersebut disampaikan oleh Keluarga Kerajaan Inggris melalui akun Instagram resmi The Royal Family. Ratu Elizabeth II meninggal dunia di usia 96 tahun tapi Istana Buckingham tidak menyebutkan penyebab ratu meninggal dunia.
Ratu Elizabeth II telah menjadi Ketua Persemakmuran sekaligus ratu dari tujuh negara persemakmuran. Ketujuh negara persemakmuran tersebut, antara lain Britania Raya, Kanada, Australia, Selandia Baru, Afrika Selatan, Pakistan, dan Sri Langka.
Menurut MailOnline, nenek buyut Ratu Elizabeth II yakni Ratu Victoria tercatat sebagai penguasa Monarki Inggris terlama kedua. Dia pemimpin Inggris selama 63 tahun dan 216 hari.
Di urutan selanjutnya, Raja George III naik tahta sebagai penguasa Monarki Inggris setelah menggantikan kakeknya, George II. Raja George III memerintah selama 59 tahun, seperti dilansir MailOnline.
QUEEN ELIZABETH II died at the age of 96 at Balmoral Castle, Scotland on Thursday (8/9). After 70 years on the throne he became Britain´s longest-serving monarch.
The sad news was conveyed by the British Royal Family through the official Instagram account of The Royal Family. Queen Elizabeth II has died at the age of 96 but Buckingham Palace did not say why the queen died.
Queen Elizabeth II has served as Chair of the Commonwealth and queen of the seven Commonwealth countries. The seven Commonwealth countries include the United Kingdom, Canada, Australia, New Zealand, South Africa, Pakistan and Sri Lanka.
According to MailOnline, Queen Elizabeth II´s great-grandmother, Queen Victoria, is the second longest-serving British monarch. He was the leader of England for 63 years and 216 days.
Next in line, King George III ascended the throne as ruler of the British Monarchy after succeeding his grandfather, George II. King George III reigned for 59 years.