Air Terjun Terbaik Dunia, termasuk Sendang Gie dan Tiu Kelep di Lombok
Incredible Images of the World`s Most Magical Forest Waterfalls
Editor : Ismail Gani
Translator : Novita Cahyadi

PUBLISHED: Rabu, 31 Januari 2018 , 18:40:00 WIB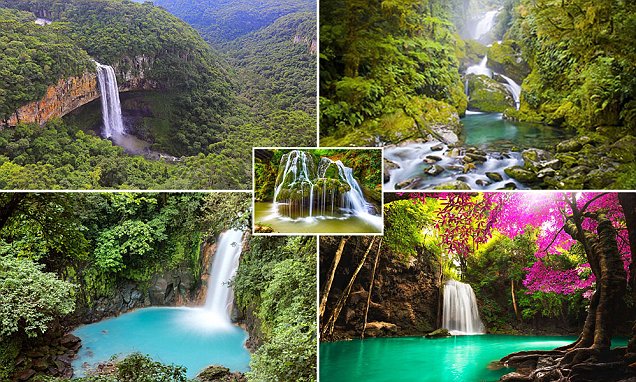 Foto2: MailOnline
AIR TERJUN Sendang Gile dan Tiu Kelep di pulau Lombok, Nusa Tenggara Barat (NTB). Embusan air yang menakjubkan meluncur dari tebing setinggi 45 meter.

Tidak ada yang membuat hutan menjadi lebih menarik dari air terjun yang tersembunyi. Inilah sederet air terjun yang memukau dari seluruh dunia, termasuk di Lombok, yang sangat mempesona.

Foto-foto air terjun menakjubkan ini berada di selatan Brasil (tengah), Mackay Falls di Selandia Baru (kiri atas), air terjun yang menakjubkan di Thailand (kanan bawah), air terjun Rio Celeste di Kosta Rika (kiri bawah) dan air terjun Bigar di Rumania (kanan atas) seperti dilansir MailOnline.
THE SENDANG GILE and Tiu Kelep waterfall on Lombok island in Indonesia. A majestic rush of water comes crashing down a 45 metre cliff

Nothing makes a forest walk more magical than stumbling across a hidden waterfall. And these are the most mesmerising from around the world that have been captured in jaw-dropping images.

Pictured are a stunning waterfall in southern Brazil, centre; the Mackay Falls in New Zealand, top left; an amazing waterfall in Thailand, bottom right; the Rio Celeste waterfall in Costa Rica, bottom left and the Bigar waterfall in Romania, top right.