Panggilan Iseng pada Polisi di London
Met Police´s 999 Call Handlers Reveal Prank Calls in 2020
Editor : Kemal A Praghotsa
Translator : Novita Cahyadi

PUBLISHED: Rabu, 30 Desember 2020 , 22:15:00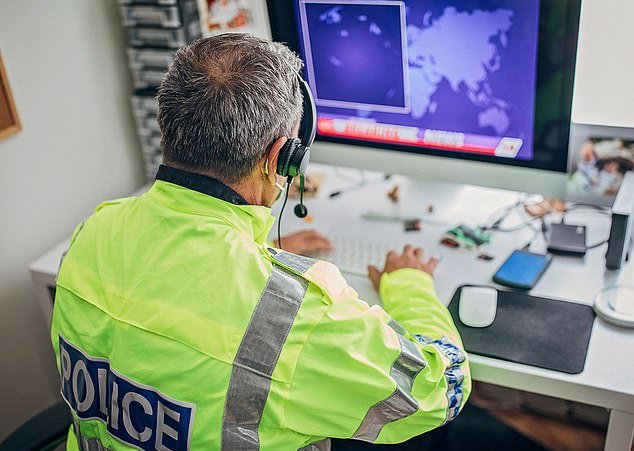 Permintaan ini juga termasuk perampokan yang sedang berlangsung, kejahatan, tempat pembunuhan, dan chicken nugget. [Foto: MailOnline]
MULAI dari meminta chicken nugget hingga laporan palsu tentang pembunuhan dan perampokan termasuk diantara 3.000.000 panggilan telepon yang diterima oleh Polisi Metropolitan Tahun ini.
The Metropolitan Contact Center [MetCC] menerima 3.540.185 panggilan dari 1 Januari hingga 1 Desember tahun ini, lebih dari setengahnya berasal dari penelepon yang membutuhkan bantuan.
Termasuk juga satu orang yang memberi tahu operator "ingat untuk mandi, saya bisa mencium bau anda dari rumah saya" dan seseorang yang menelepon empat kali dalam satu malam hanya untuk mengobrol.
Permintaan ini juga termasuk perampokan yang sedang berlangsung, kejahatan, tempat pembunuhan, dan chicken nugget.
MetCC yang beroperasi dari tiga pusat panggilan berbeda di London, juga menerima panggilan dari mereka yang menderita kesehatan mental seperti demensia, dan gangguan kejiwaan seperti skizofrenian - beberapa diantaranya menelepon hingga 15 kali sehari.
Sekitar 1.710 karyawan MetCC siap sedia 24 jam sehari untuk memberikan bantuan kepada petugas dan staf dalam layanan ini, dan merupakan kontak bagi warga London yang sedang dalam kesulitan.
Mulai sekarang polisi mengimbau masyarakat untuk bertindak secara bertanggung jawab ketika menggunakan layanan panggilan ini, karena mungkin ada situasi yang semakin memburuk dari menit ke menit seperti dilansir MailOnline.
REQUEST for chicken nuggets and fake reports of killings and burglaries were among more than 3,000,000 time-wasting calls received by the Metropolitan Police this year.
The Met´s Contact Centre (MetCC) received 3,540,185 hoax 101 and 999 calls from January 1 to December 1 this year, with more than half coming from callers who required immediate assistance.
The calls included one person telling operators to ´remember to shower, I can smell you from my house´ and an individual ringing four times in one night ´for a chat´.
Requests also included services for ongoing burglaries, violent crimes, murder scenes and chicken nuggets.
As part of these repeat callers, the MetCC, who operate from three different call centres across London, have also received calls from those who suffer with mental health issues such as dementia, and psychiatric disorders such as schizophrenia – some of whom called up to 15 times a day.
The MetCC´s 1,710 employees are on hand 24 hours a day to provide assistance to officers and staff in the service, and are a point of contact for Londoners who find themselves in extreme distress.
However the police are now appealing to the public to ´act responsibly´ when using the lines as there ´could be a situation unfolding which is worsening by the minute´.