Berita Foto Rakorsin Pusluhtan BPPSDMP Kementan di Bali
Behind the Scene of Coordination Meeting of Indonesian Ministry in Pictures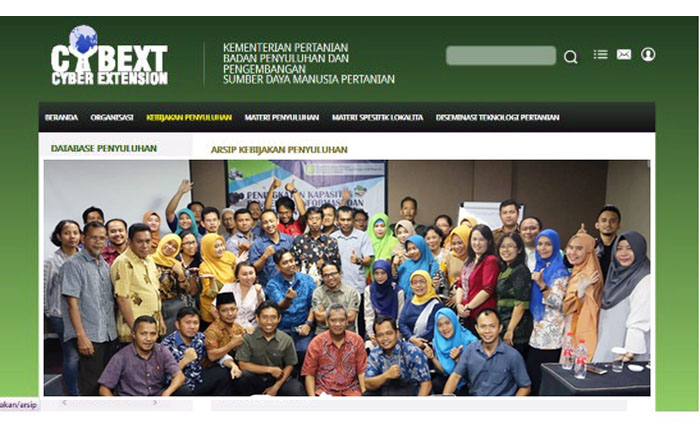 Workshop pengelola informasi dan materi penyuluhan
SUKSES mendukung 'Temu Nasional Penyuluh & Petani di Makassar, Sulsel awal April lalu, Pusat Penyuluhan Pertanian [Pusluhtan BPPSDMP] Kementerian Pertanian RI menggelar rapat koordinasi dan sinkronisasi disingkat Rakorsin membahas kegiatan penyuluhan 2019 di Denpasar, Bali pada 1-3 Mei.
Sebanyak 255 peserta mengikuti Rakorsin yang berlangsung paralel terbagi tiga kegiatan: peningkatan kapasitas pengelola dana dekonsentrasi, bimbingan teknis [Bimtek] peningkatan kapasitas pengelola Sistem Manajemen Informasi Penyuluhan Pertanian (SMIPP) dan Bimtek peningkatan kapasitas kelembagaan petani.
Kegiatan dipimpin Sekretaris BPPSDMP Kementan, Prihasto Setyanto dan Kepala Pusluhtan BPPSDMP Siti Munifah mewakili Momon Rusmono, Kepala Badan SDM [Foto2: Bima NS & Amaludin]
SUCCESSFULLY support 'agricultural extensionist meetings across the country in Makassar of South Sulawesi, in early April, Indonesian Agriculture Ministry holds a coordination meeting and synchronizes agricultural extension activities in 2019.
The activity was attended by 255 participants divided into three meeting activities to discuss deconcentration funds, technical guidance for managing information management systems and farmer institutions.
The activity was led by the Secretary of the Agriculture HR Agency, Prihasto Setyanto and Director of the Agricultural Extension Center, Siti Munifah.