PSSI Dukung Kepolisian Usut Tuntas Tragedi Kanjuruhan
PSSI Supports Police in Investigating the Kanjuruhan Tragedy
Editor : Ismail Gani
Translator : Novita Cahyadi

PUBLISHED: Minggu, 02 Oktober 2022 , 17:06:00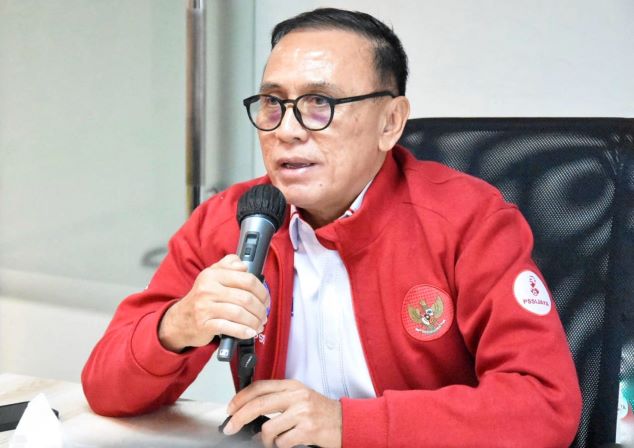 TRAGEDI BERDARAH:PSSI mendukung pihak kepolisian untuk menyelidiki kasus ini. Apalagi kejadian ini sangat mencoreng wajah sepak bola Indonesia
Jakarta [B2B] - Ketua Umum PSSI, Mochamad Iriawan menyampaikan duka cita mendalam atas insiden di Stadion Kanjuruhan, Kabupaten Malang, Sabtu [1/10].
"PSSI menyesalkan tindakan suporter Aremania di Stadion Kanjuruhan. Kami berduka cita dan meminta maaf kepada keluarga korban serta semua pihak atas insiden tersebut. Untuk itu PSSI langsung membentuk tim investigasi dan segera berangkat ke Malang," kata Iriawan.
Iriawan menambahkan bahwa PSSI mendukung pihak kepolisian untuk menyelidiki kasus ini. Apalagi kejadian ini sangat mencoreng wajah sepak bola Indonesia.
"Untuk sementara kompetisi Liga 1 2022/2023 kami hentikan selama satu pekan. Selain itu tim Arema FC dilarang menjadi tuan rumah selama sisa kompetisi musim ini," tukasnya.
Hingga saat ini, Ketum PSSI terus berkoordinasi dengan pihak internal PSSI dan eksternal dalam hal ini aparat penegak hukum dan panpel Arema FC.
Jakarta [B2B] - PSSI General Chair, Mochamad Iriawan expressed his deep condolences for the incident at Kanjuruhan Stadium, Malang Regency, Saturday [1/10].
"PSSI regrets the actions of Aremania supporters at the Kanjuruhan Stadium. We are sorry and apologize to the families of the victims and all parties for the incident. For that PSSI immediately formed an investigation team and immediately left for Malang," said Iriawan.
Iriawan added that PSSI supports the police to investigate this case. Moreover, this incident greatly tarnished the face of Indonesian football.
"We have temporarily suspended the 2022/2023 Liga 1 competition for one week. In addition, the Arema FC team is prohibited from hosting for the rest of the competition this season," he said.