Selundupkan Ribuan Rokok, Pramugari Indonesia Dideportasi dari Australia
Indonesian Flight Attendant is Deported from Australia after Trying to Smuggle 2000 Cigarettes from Bali
Editor : Ismail Gani
Translator : Novita Cahyadi

PUBLISHED: Kamis, 04 Oktober 2018 , 12:59:00 WIB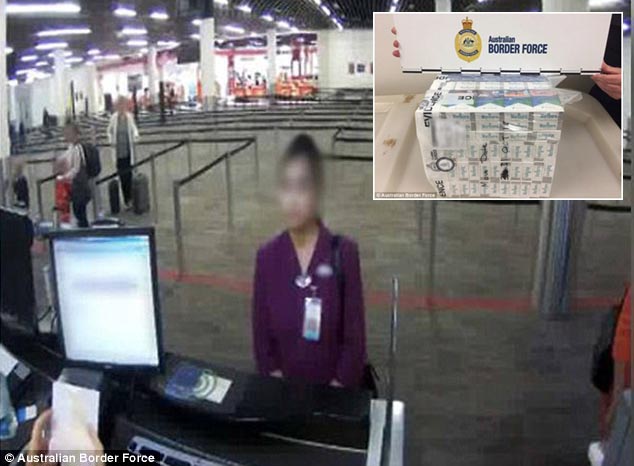 Sang pramugari tampaknya berupaya menghindari kewajiban membayar cukai rokok sebesar 1.700 dolar Australia atau setara Rp18 jutaan, kata ABF (Foto2: Australian Associated Press)
SEORANG pramugari Indonesia ditolak masuk ke Australia setelah kedapatan berupaya menyelundupkan 10 karton rokok melalui Bandara Perth.
Wanita Indonesia ditangkap oleh petugas Satuan Perbatasan Australia (ABF) saat pelaku tiba dengan pesawat komersial dari Denpasar pada Selasa malam.
Setelah tiba di terminal kedatangan, sang pramugari digiring oleh petugas ABF melalui area pemeriksaan, yang mewajibkan tas dan barang bawaan pramugari untuk diperiksa melalui X-ray.
Namun sebelum tasnya diperiksa, pramugari berusia 50 tahun itu terlihat masuk ke toilet yang didapati tengah membuang kantong rokok ke dalam tong sampah.
Visa pramugari kemudian dibatalkan dan dia dipulangkan kembali ke Indonesia pada Rabu pagi.
10 karton berisi 2.000 bungkus rokok, tetapi batas maksimal rokok yang boleh dibawa masuk ke Australia adalah 25 bungkus.
Sang pramugari tampaknya berupaya menghindari kewajiban membayar cukai rokok sebesar 1.700 dolar Australia atau setara Rp18 jutaan, kata ABF.
"Penyelundupan rokok adalah salah satu prioritas operasional ABF, apakah itu oleh sindikat kejahatan terorganisasi atau pelaku perorangan seperti dalam kasus ini," kata Panglima ABF Rod O´Donnell.
Kejadian memalukan itu terjadi hanya beberapa bulan setelah seorang pria berusia 47 tahun tertangkap lantaran berusaha menyelundupkan 40 karton rokok melalui bandara Perth, seperti dilaporkan News Corp yang dikutip Australian Associated Press dan dilansir MailOnline.
Sebagai ganjaran dari usahanya yang gagal, pria itu diperintahkan untuk membayar denda dan belanja rokok senilai 35.000 dolar Australia (Rp376 juta).
A FLIGHT ATTENDANT has been refused entry to Australia after being caught trying to smuggle 10 cartons of cigarettes through Perth Airport.
The Indonesian woman was caught by Australian Border Force officers as she arrived on a flight from Denpasar on Tuesday night.
Upon their arrival, the cabin crew were ushered by ABF officers through an examination area, where their baggage was to be x-rayed.
But before her bag was screened, the 50-year-old woman was seen going into a toilet block where she was caught dumping cartons of cigarettes into a bin.
The flight attendant´s visa was then cancelled and she was sent back to Indonesia on Wednesday morning.
The 10 cartons contained 2000 cigarettes, but the maximum allowance for cigarettes being brought into Australia is 25.
The duty evaded was about $1700, Australian Border Force said.
"Tobacco smuggling is one of the ABF´s operational priorities, whether it be by organised crime syndicates or individual profiteers such as in this case," ABF Commander Rod O´Donnell said.
The bust comes just months after another 47-year-old man was caught trying to smuggle 40 cartons of cigarettes through Perth airport, News Corp reported.
As a result of his failed attempt, the man was ordered to pay $35,000 worth of fines and expenses.