Youtuber Rusia Terancam Hukuman 15 Tahun Penjara
Russian YouTuber Faces 15 years in Prison
Editor : Ismail Gani
Translator : Novita Cahyadi

PUBLISHED: Sabtu, 05 Desember 2020 , 19:05:00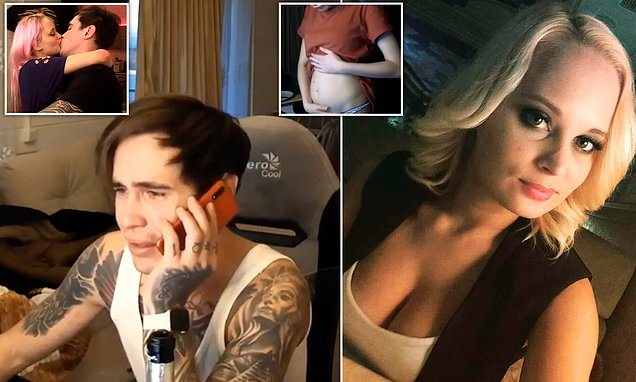 LIVESTREAM: Wanita itu telah mengungkapkan dalam livestreaming sebelumnya bahwa dia sedang hamil, tetapi ini belum dikonfirmasi oleh Komite Investigasi Rusia. [Foto2: MailOnline]
STAS Reeflay, 30, memaksa pacarnya yang setengah telanjang Valentina ´Valya´ Grigoryeva, 28, (kanan) untuk berdiri di luar rumah saat cuaca dingin di Moskow setelah menyiramkan air ke atasnya disebuah aksi livetreaming.
Wanita itu telah mengungkapkan dalam livestreaming sebelumnya bahwa dia sedang hamil, tetapi ini belum dikonfirmasi oleh Komite Investigasi Rusia.
Para saksi dan tim forensik menuduh dia telah melukai pacarnya. Diawal livestream sudah terlihat dia menderita cendera kepala dan wajah yang serius.
Dia meninggalkannya di luar selama 15 menit dan ketika membawa masuk, livestream yang menyedihkan itu memperlihatkan padanya secara bertahap bahwa dia telah tidak bernapas dan tidak menunjukkan adanya detak jantung saat menelepon ke layanan darurat (kiri).
Livestream terus belanjut ketika paramedis dan polisi tiba, mengumumkan kematiannya. Satu laporan mengklaim Reeflay dibayar $ 1.000 oleh penonton untuk melakukan penyiksaan pada pacarnya seperti dilansir MailOnline.
STAS Reeflay, 30, forced his near-naked girlfriend Valentina ´Valya´ Grigoryeva, 28, (right) to stand outside in the cold after throwing water over her in a livestream stunt.
The woman had revealed in a previous livestream that she was pregnant (inset centre) but this has not been confirmed by the Russian Investigative Committee.
Witnesses and forensic specialists allege he had inflicted injuries on his girlfriend (pictured together, inset left) earlier in the livestream and she sustained serious head and facial injuries.
He left her outside in Moscow for 15 minutes and when he brought her in, the distressing livestream showed him gradually realising she was not breathing and had no heartbeat while on the phone to the emergency services (left).
The stream continued as paramedics and police arrived, pronouncing her dead. One report claims Reeflay was paid $1,000 by a viewer to inflict the torture on her.