e-Reviu RKA-KL, ItJenTan Uji Coba Aplikasi Deteksi Dini Risiko Kegiatan
Indonesian Govt Auditors Trial and Error Online Application for Ministry Budgeting
Editor : M. Achsan Atjo
Translator : Dhelia Gani

PUBLISHED: Selasa, 18 Desember 2018 , 14:43:00 WIB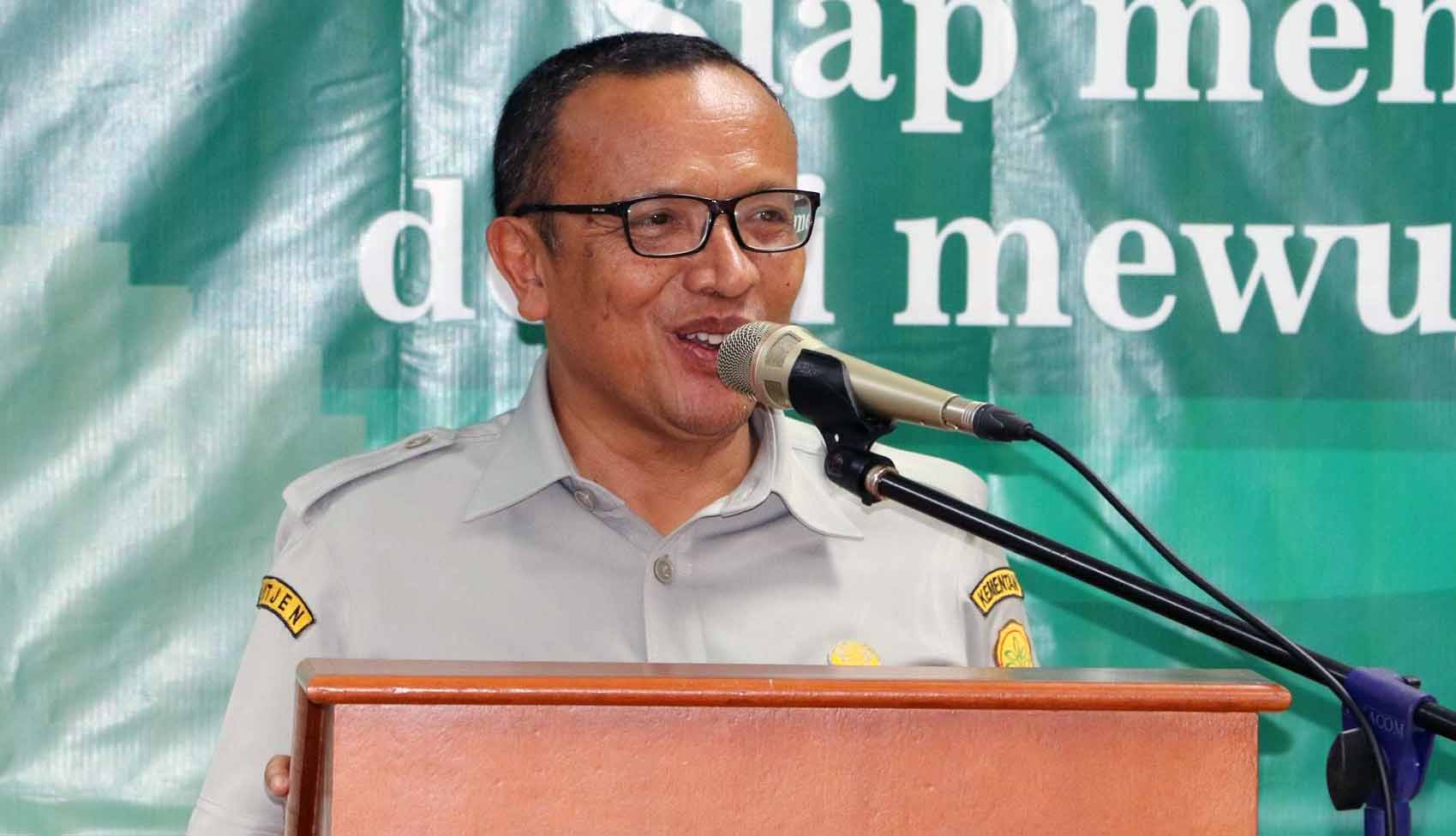 IrJenTan Justan Siahaan (Foto: Humas ItJenTan/Irfan Arnando)
Bandung, Jabar (B2B) - Inspektur Jenderal Kementerian Pertanian RI Justan Siahaan memimpin uji coba aplikasi online e-Reviu RKA-KL dengan satuan kerja pusat dan daerah di Bandung, Jawa Barat, belum lama ini. Kegiatan uji coba berlangsung serentak selama tiga hari bertujuan mengetahui kecepatan, akurasi, dan kemampuan mendeteksi secara dini risiko kegiatan dari penyusunan dokumen perencanaan dan penganggaran tentang program dan kegiatan Kementan dalam satu tahun anggaran.
Hasil uji coba dalam bentuk simulasi Auditor ItJenTan dengan Satker Kementan memperlihatkan kemampuan aplikasi e-Reviu RKA-KL mendeteksi kesalahan-kesalahan seperti redaksional, angka, satuan biaya, dan lainnya. Aplikasi online tersebut juga dapat dengan cepat melakukan filterisasi berdasarkan kriteria-kriteria yang ditetapkan.
"Dari simulasi tersebut, telah dihasilkan secara otomatis catatan hasil review, selain meningkatkan efektivitas dan efisiensi penggunaan sumber daya, juga bertujuan mendukung Kementan mempertahankan opini wajar tanpa pengecualian atau WTP dari BPK," kata Justan Siahaan melalui pernyataan tertulis.
Dia mengingatkan tim aplikasi e-Reviu RKA-KL yang dipimpin Inspektur I, Susanto MM tentang penanganan risiko tidak sepenuhnya mengandalkan pada aplikasi online meskipun berbasis teknologi informasi (IT), auditor ItJenTan tetap bekerja maksimal mencapai sasaran strategis yang ditetapkan Menteri Pertanian RI Andi Amran Sulaiman mewujudkan ´kedaulatan pangan dan kesejahteraan petani´
Justan S menambahkan aplikasi online bertujuan meningkatkan peran ItJenTan sebagai assurance dan consultant yang berupaya memberikan manfaat secara optimal bagi mitra kerja di Kementan, juga mendorong mitra kerja untuk membangun kemandirian dalam pengendalian intern di unit kerjanya.
"Di samping itu, secara internal, ItJenTan berupaya meningkatkan kualitas pengelolaan pengawasan melalui peningkatan level kapabilitas pengawasannya," katanya didampingi Sekretaris ItJenTan, Suprodjo Wibowo. (Ri2n)
Bandung of West Java (B2B) - Inspector General of the Indonesian Agriculture Ministry, Justan Siahaan lead the online application trial, e-Reviu RKA-KL with the central and regional work units. Trial activities took place simultaneously for three days to determine the speed, accuracy, and ability to early detect the risk of activities preparation of planning and budgeting documents ministry within one budget year.
The results of the trial show the ability of the e-Reviu RKA-KL application to detect errors such as editorial, numbers, unit costs, and others. The online application can also quickly filter based on a number of criteria.
"From the simulation, the results of the review automatically appear, besides increasing the effectiveness and efficiency of resource use," said Mr Siahaan through the written statement.
He reminded the application team led by Inspector I, Susanto MM about handling risks, do not rely too much on online applications, although based on information technology (IT), the auditor must work optimally to achieve strategic goals set by Indonesian Agriculture Minister Andi Amran Sulaiman to realize ´food sovereignty and farmers´ welfare´.
Mr Siahaan added an online application aimed increasing the role of inspector general as an assurance and consultant who seeks to provide optimal benefits, and encourage partners to develop independence in internal control in their work units.
"Internally seeks to improve the quality of supervision management through increasing the level of supervisory capabilities," he said.