Iran Klaim Tangkap 17 `Agen CIA` yang Diancam Hukuman Mati
Iran Claims it has Arrested 17 CIA `Spies` and will put some of Them to Death
Editor : Ismail Gani
Translator : Novita Cahyadi

PUBLISHED: Senin, 22 Juli 2019 , 18:20:00 WIB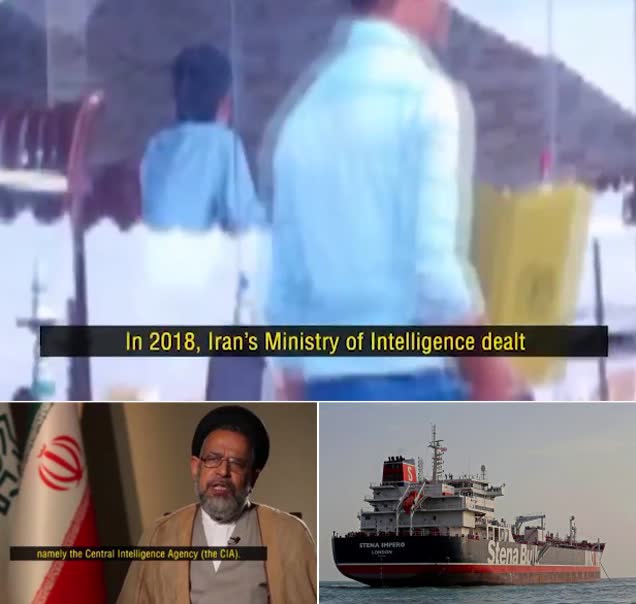 Foto2: MailOnline
KEMENTERIAN Intelijen Iran menyatakan berhasil mengungkap jaringan spionase Amerika Serikat, CIA dan mengancam hukuman mati kepada beberapa mata-mata AS di Iran, menurut televisi pemerintah.
"Mata-mata yang diidentifikasi dipekerjakan di pusat-pusat sektor swasta yang sensitif dan vital di bidang ekonomi, nuklir, infrastruktur, militer dan cyber ... di mana mereka mengumpulkan informasi rahasia," kata seorang jurubicara pemerintah.
Washington belum menanggapi pernyataan pemerintah Iran tetapi pengungkapan jaringan spionase diperkirakan bakal meningkatkan ketegangan AS dan Iran menyusul ´perang pernyataan´ antara Presiden Donald Trump (gambar kiri bawah) dan Pemimpin Hassan Rouhani (kanan bawah).
Iran telah bermusuhan dengan Barat dalam beberapa bulan terakhir karena kesepakatan nuklir yang hancur dan serangkaian ancaman terhadap jalur pelayaran di Timur Tengah, yang meningkat lagi pekan lalu setelah
lalu penjaga revolusioner Teheran menangkap sebuah kapal tanker Inggris (gambar atas) di Selat Hormuz seperti dilansir MailOnline.
IRAN´S intelligence ministry declared it had broken up an American spy ring and sentenced several of its members to death, according to state television.
´The identified spies were employed in sensitive and vital private sector centres in the economic, nuclear, infrastructural, military and cyber areas... where they collected classified information,´ a spokesman said.
Washington has yet to respond but the spy claims are likely to send tensions spiralling further amid exchanges of angry rhetoric between Presidents Donald Trump (pictured bottom left) and Hassan Rouhani (bottom right).
Iran has been feuding with the West for weeks over the crumbling nuclear deal and a series of threats to Middle East shipping, which heightened again last week when Tehran´s revolutionary guards seized a British tanker (pictured top) in the Straits of Hormuz.