Jokowi Sanggah Tudingan Bangun Oligarki Politik
Indonesia President Defends Bid by Family to Enter Politics
Editor : Ismail Gani
Translator : Novita Cahyadi

PUBLISHED: Sabtu, 14 Desember 2019 , 23:31:00 WIB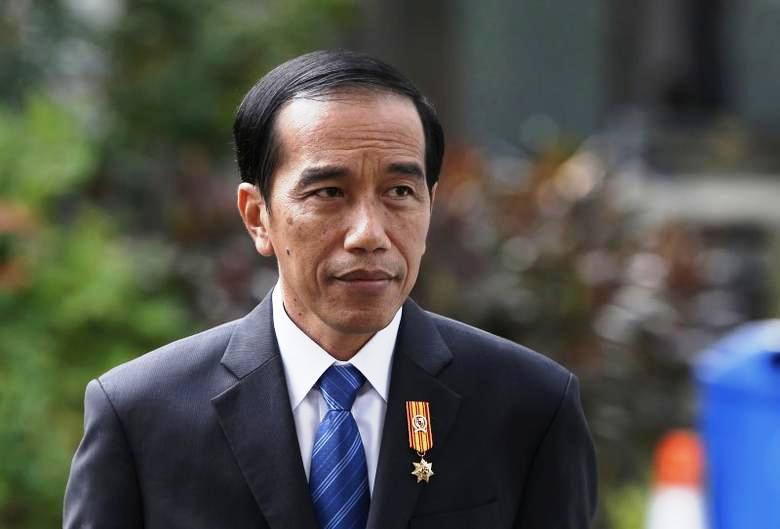 Presiden RI Joko Widodo [Foto: Reuters]
PRESIDEN RI Joko Widodo menepis tudingan sejumlah pihak bahwa dia berniat membangun dinasti politik setelah putra sulung dan menantunya mencalonkan diri sebagai walikota dalam pemilihan kepala daerah [Pilkada] tahun depan.
Ketika Jokowi terpilih untuk masa jabatan pertamanya pada 2014, mantan pengusaha furniture dan walikota kota Solo tampaknya berupaya membersihkan kekuasaan politik Indonesia dari elit militer dan politik yang telah memegang kekuasaan sejak jatuhnya rezim Soeharto pada 1998.
Jokowi, yang menjalani masa jabatan kedua, ditanyai oleh wartawan tentang niat putra sulungnya, Gibran Rakabuming Raka, mengikuti jejaknya dengan mendaftar untuk mencalonkan diri sebagai walikota Solo di Jawa Tengah dan menantunya, Bobby Nasution, mencalonkan diri untuk walikota Medan, ibukota Sumatera Utara.
"Pilkada adalah sebuah kompetisi. Anda bisa menang, atau kalah dalam kompetisi, itu tergantung pada orang-orang yang memiliki hak suara untuk memilih," kata Jokowi pada Kamis dalam komentar televisi yang diposting pada feed Twitter dari saluran berita tvOne.
Putra sulungnya mendapat dukungan dari partai pengusung Jokowi, Partai Demokrasi Indonesia Perjuangan [PDI-P], tetapi Jokowi mengatakan itu murni keputusan Gibran untuk mencalonkan diri sebagai walikota.
Ikatan keluarga sering kali berurat berakar dalam politik Indonesia. Keluarga bapak pendiri negara dan presiden pertama, Sukarno, tetap menjadi kekuatan utama dalam politik.
Anak perempuan Sukarno, Megawati Sukarnoputri, adalah presiden kelima Indonesia dan saat ini memimpin PDI-P. Anak perempuan Sukarnoputri, Puan Maharani, adalah Ketua DPR RI.
Aria Bima, politisi PDI-P, mengatakan kepada Reuters bahwa ia tidak melihat masalah dengan putra Jokowi yang mencalonkan diri menjadi walikota di Jawa Tengah.
"Selama ada kompetensi pribadi, profesional, dan sosial dengan ideologi yang tepat, itu bukan oligarki," katanya.
Jokowi menjadi walikota pertama yang dipilih secara langsung di Solo pada 2005 dan sangat populer setelah membersihkan jalanan dan ruang publik dengan insentif dan bujukan untuk memindahkan ribuan pedagang ilegal ke fasilitas baru.
Titi Anggraini, direktur eksekutif dari Asosiasi untuk Pemilu dan Demokrasi, pengawas pemilihan, mengatakan masuknya keluarga ke dalam politik berisiko merusak reputasi Jokowi.
"Meskipun tidak memiliki pengalaman praktis dalam politik atau dilatih dengan benar dalam partai-partai politik, niat Gibran dan Bobby adalah pertanda keluarga Jokowi ingin mempertahankan kekuasaannya," katanya seperti dikutip Reuters yang dilansir MailOnline.
INDONESIAN President Joko Widodo has brushed off accusations by critics that he is looking to create a political dynasty after a decision by his son and son-in-law to run for mayoral posts in next year's regional elections.
When Widodo was elected for his first term in 2014, the former furniture salesman and small town mayor seemed to offer a clean break from the military and political elite that had clung to power since the fall of strongman ruler Suharto in 1998.
Widodo, who recently started a second term, was questioned by reporters about his eldest son, Gibran Rakabuming Raka, following in his footsteps by registering to run for mayor of Solo on Java island and his son-in-law, Bobby Nasution, running for mayor in the city of Medan in Sumatra.
"That's a competition. You can win, or lose in competitions, it's up to the people with the right to choose," Widodo said on Thursday in televised comments posted on the Twitter feed of the tvOne news channel.
His son has the backing of Widodo's party, the Indonesian Democratic Party of Struggle (PDI-P), but the president said it was purely Raka's decision to run for mayor.
Family ties often run deep in Indonesian politics. The family of the country's founding father and first president, Sukarno, have remained a major force in politics.
Sukarno's daughter, Megawati Sukarnoputri, was Indonesia's fifth president and currently chairs PDI-P. Sukarnoputri's daughter, Puan Maharani, is speaker of parliament.
Aria Bima, a PDI-P politician, told Reuters that he did not see any issues with Widodo's family members running for office.
"As long as there's personal, professional and social competence with the right ideology, that's not oligarchy," he said.
Widodo became Solo´s first directly elected mayor in 2005 and was hugely popular after cleaning up the streets and public spaces with incentives and persuasion to shift thousands of illegal vendors to new facilities.
Titi Anggraini, executive director of the Association for Elections and Democracy, a electoral watchdog, said the entry of his family into politics risked tarnishing Widodo's reputation.
"Despite having no practical experience in politics or being trained properly in political parties, Raka and Nasution's bid is a sign of Widodo's family wanting to preserve its power," she said.