Konten Pornografi, Kominfo Blokir Lagi Tumblr di Jagat Maya
Indonesia Blocks Online Blogging service Tumblr over Porn amid Jakarta`s Crackdown on Obscenity
Editor : Ismail Gani
Translator : Novita Cahyadi

PUBLISHED: Rabu, 07 Maret 2018 , 00:13:00 WIB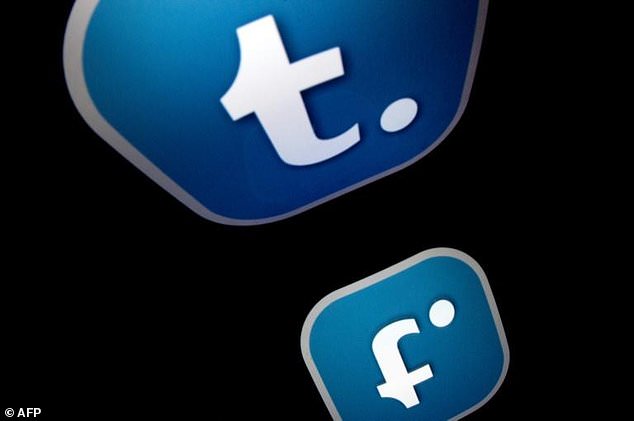 Foto: AFP/MailOnline
INDONESIA memblokir layanan blogging online Tumblr dari konten pornografi, kata pemerintah pada Selasa, dalam tindakan tegas terbaru di Jakarta mengenai kecabulan.

Pemerintah negara berpenduduk mayoritas Muslim terpadat di dunia itu memblokir Tumblr Senin, mengatakan bahwa perusahaan yang berbasis di New York tersebut tidak membalas surat dari pemerintah pada Februari yang menuntut agar konten pornografi dihapus dari platform dalam waktu 48 jam.

Kementerian teknologi dan informasi (Kominfo) mengatakan telah menerima banyak laporan tentang konten cabul di situs microblogging dan jejaring sosial, yang memiliki sekitar 400 juta blog dalam layanannya secara global.

"Setelah menyelidiki, kami menemukan setidaknya 360 akun Tumblr berisi konten pornografi," kata juru bicara kementerian Noor Iza kepada AFP.

Tumblr tidak bisa segera dihubungi untuk memberikan komentar.

Jakarta pada 2016 mengancam akan memblokir layanan Tumblr di negara berpenduduk 260 juta namun tidak menindaklanjuti ancaman tersebut.

Kementerian pada Selasa mengatakan bahwa Tumblr akan dapat diakses lagi setelah perusahaan mematuhi perintah pemerintah.

Penutupan itu disambut dengan kemarahan oleh beberapa pengguna internet.

´360 akun itu kurang dari satu persen´ dari total pengguna, kata seseorang di Twitter.

"Ini seperti membakar seluruh hutan hanya untuk membunuh satu cacing. Anda mungkin juga memblokir Google. ´

Indonesia menerapkan undang-undang anti-pornografi yang tangguh di tahun 2008 yang mengkriminalkan karya yang dianggap cabul.

Indonesia juga memblokir situs video sharing populer Vimeo pada 2014 setelah menudingnya mengunduh konten pornografi.

November lalu pemerintah mengancam akan melarang jejaring sosial Facebook dan aplikasi messaging WhatsApp apabila tidak menghapus materi Graphics Interchange Format (GIF) aphics yang tidak senonoh dari layanan mereka.

Tahun ini Google menarik Blued, salah satu aplikasi kencan gay terbesar di dunia, dari toko online versi Indonesia sebagai tanggapan atas tuntutan pemerintah Indonesia seperti dilansir MailOnline.
INDONESIA has blocked online blogging service Tumblr over pornographic content, the government said Tuesday, in Jakarta´s latest crackdown on obscenity.

The government of the world´s most populous Muslim-majority nation blocked Tumblr on Monday, saying the New York-based company had not replied to its February letter demanding that pornographic content be scrubbed from the platform within 48 hours.

The ministry of technology and information said it had received multiple reports about obscene content on the microblogging and social networking website, which has about 400 million blogs on its service globally.

´After investigating, we found at least 360 Tumblr accounts contained pornographic content,´ ministry spokesman Noor Iza told AFP.

Tumblr could not immediately be reached for comment.

Jakarta in 2016 threatened to block Tumblr´s service in the country of 260 million but did not follow through on the threat.

The ministry on Tuesday said Tumblr would be accessible again once the company complied with the government´s order.

The shutdown was met with anger by some internet users.

´Those 360 accounts are less than one percent´ of the total users, one said on Twitter.

´It´s like burning an entire forest just to kill one worm. You might as well block Google.´

Indonesia brought in a tough anti-pornography law in 2008 that criminalises any work deemed obscene.

It blocked popular video-sharing website Vimeo in 2014 after accusing it of hosting pornographic content.

Last November the government threatened to ban social network Facebook and messaging app WhatsApp unless the platforms removed obscene Graphics Interchange Format material from their services.

This year Google pulled Blued, one of the world´s largest gay dating apps, from the Indonesian version of its online store in response to government demands.