5,1%, Pertumbuhan Ekonomi Indonesia 2017 kata Analis Asing
Indonesia Economy Picks Up with 5.1% Growth in 2017
Editor : Ismail Gani
Translator : Novita Cahyadi

PUBLISHED: Senin, 05 Februari 2018 , 18:12:00 WIB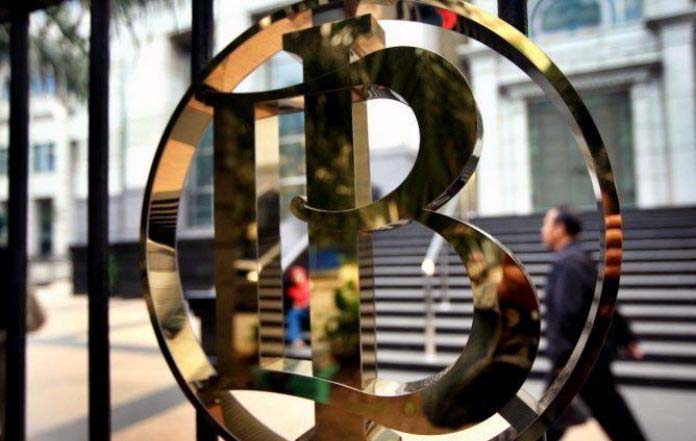 Foto: istimewa
PERTUMBUHAN ekonomi Indonesia naik sedikit dari tahun lalu lantaran bank sentral berulang kali memangkas suku bunga, seperti yang dilansir data resmi pada Senin, namun para analis mengingatkan ada sedikit harapan dari gejolak lain tahun ini.

Perekonomian terbesar di Asia Tenggara tumbuh 5,1 persen pada 2017, naik dari 5 persen pada 2016, sementara pertumbuhan kuartal keempat mencapai 5,2 persen, menepis ekspektasi pasar sebesar 5,1 persen, sesuai pengumuman pemerintah.

"Rincian angka kuartal keempat menunjukkan kenaikan konsumsi pribadi, belanja pemerintah dan pertumbuhan investasi, yang mengimbangi penurunan ekspor bersih," kata Gareth Leather, ekonom senior Asia di lembaga riset Capital Economics.

Namun dia mengingatkan bahwa perekonomian Indonesia masih sensitif, setelah harga komoditas utama minyak sawit dan batubara diperkirakan akan mendapat tekanan.

"Kami meragukan pemulihan lebih lanjut untuk dijalankan," kata Leather dalam sebuah laporan setelah data tersebut dirilis.

"Pertumbuhan kredit tetap sangat lemah, sementara kebijakan fiskal sepertinya tidak akan memberikan banyak dorongan untuk pertumbuhan ... Meskipun prospek permintaan global yang menjanjikan, pendapatan ekspor kemungkinan akan terhambat oleh harga komoditas yang rendah," tambahnya.

Presiden Indonesia Joko Widodo mulai berkuasa pada penghujung 2014 dengan janji meningkatkan pertumbuhan ekonomi tahunan menjadi tujuh persen per tahun namun pemerintahnya terus berupaya untuk meningkatkan ekonomi berbasis komoditas.

Dalam upaya mempercepat pertumbuhan, bank sentral berulang kali menurunkan suku bunga - termasuk penurunan yang tak terduga menjadi 4,5 persen dari 4,75 persen pada Agustus - dan Widodo mengumumkan serangkaian paket stimulus ekonomi.

Pada Desember, lembaga pemeringkat Fitch menaikkan sovereign rating Indonesia menjadi investment grade terendah kedua, dengan mengatakan bahwa reformasi ekonomi mengisyaratkan bahwa Indonesia dapat mengatasi guncangan eksternal dengan lebih baik.

Hal itu terjadi setelah Standard & Poor´s menaikkan peringkat kredit Indonesia dari status bawah menjadi investment grade.

Leather mengatakan pertumbuhan ekonomi Indonesia cenderung tetap bertahan sekitar 5,0 persen tahun ini dan pada 2019.

Potensi gejolak politik dalam negeri juga tetap tinggi karena negara tersebut mendekati pemilihan umum kepala daerah (Pilkada) serentak, kata pengamat.

Pada Januari, tingkat inflasi turun menjadi 3,25 persen, namun lonjakan harga beras menimbulkan kekhawatiran tentang biaya bahan pangan untuk sebagian besar dari 255 juta orang di Indonesia seperti dikutip AFP yang dilansir MailOnline.
INDONESIA´S economic growth picked up slightly last year as the central bank repeatedly slashed interest rates, official data showed Monday, but analysts warned that there was little hope of another bump this year.

Southeast Asia´s biggest economy expanded by 5.1 percent on-year in 2017, up from 5.0 percent growth in 2016, while fourth-quarter growth came in at 5.2 percent, beating market expectations of 5.1 percent, government figures showed.

"The breakdown of the Q4 figures showed a pick-up in private consumption, government spending and investment growth, which more than offset a pullback in net exports," said Gareth Leather, senior Asia economist at research house Capital Economics.

But he cautioned that Indonesia´s economy was not in the clear, with prices for key commodities palm oil and coal expected to be under pressure.

"We doubt the recovery has further to run," Leather said in a report after the data were released.

"Credit growth remains very weak. Meanwhile, fiscal policy is unlikely to provide much of a boost to growth...Despite the promising outlook for global demand, export revenues are likely to be held back by low commodity prices," he added.

Indonesian President Joko Widodo came to power in 2014 on a pledge to boost annual growth to seven percent annually but his government has struggled to rev up the commodities-driven economy.

In a bid to accelerate growth the central bank repeatedly slashed rates -- including an unexpected drop to 4.5 percent from 4.75 per cent in August -- and Widodo announced a series of economic stimulus packages.

In December, Fitch ratings agency raised Indonesia´s sovereign rating to its second-lowest investment grade, saying economic reforms meant the country could better weather external shocks.

It came after Standard & Poor´s raised Indonesia´s credit rating from junk status to investment grade.

Leather said Indonesia´s economic growth was likely to remain stuck around 5.0 percent this year and in 2019.

The potential for domestic political turmoil also remains high as the country approaches elections, observers say.

In January, the inflation rate eased to 3.25 percent, but a spike in rice prices has raised concerns about the cost of a dietary staple for most of Indonesia´s 255 million people.