Tangani Pandemi, Survei LSI Sebut Kepuasan Publik pada Jokowi Turun
Trust in Indonesian President`s Handling of Pandemic Falls-survey
Editor : Ismail Gani
Translator : Novita Cahyadi

PUBLISHED: Senin, 19 Juli 2021 , 21:02:00 WIB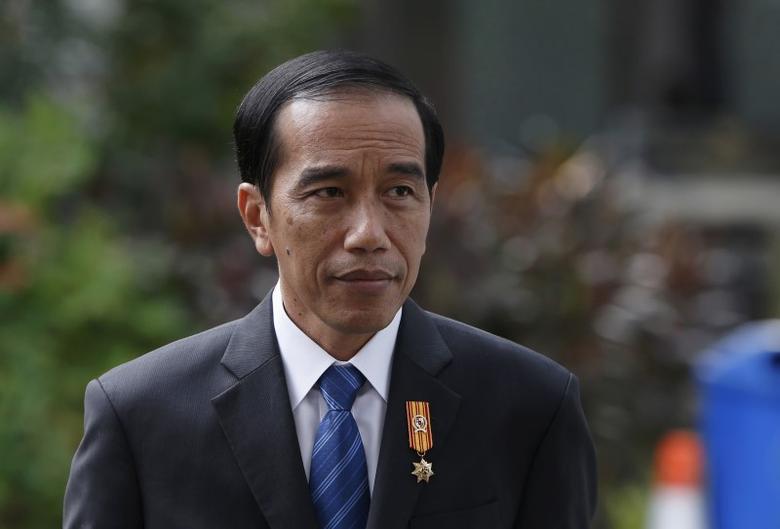 VARIAN DELTA: Jajak pendapat oleh LSI yang dilakukan pada akhir Juni 2021 sebelum wabah terburuk saat ini, menunjukkan kepercayaan bahwa Presiden Jokowi dapat menangani pandemi turun menjadi 43% [Foto: Reuters]
KEPERCAYAAN pada kemampuan Presiden RI Joko Widodo untuk menangani pandemi Covid-19 melorot tajam di mata publik, menurut hasil jajak pendapat, meskipun pemerintah telah berupaya keras untuk menekan peningkatan kasus positif Covid-19 yang mengakibatkan rumah sakit kewalahan menerima pasien.
Dipicu oleh penyebaran varian Delta yang lebih ganas, Indonesia telah melaporkan lebih banyak kasus positif Covid-19 baru daripada negara mana pun di dunia, menurut rata-rata tujuh hari terakhir dari pelacak data Reuters. Indonesia berada di peringkat kedua tingkat kematian setelah Brasil.
Jajak pendapat oleh Lembaga Survei Indonesia (LSI), yang dilakukan pada akhir Juni 2021 sebelum wabah terburuk saat ini, menunjukkan kepercayaan bahwa Presiden Jokowi dapat menangani pandemi turun menjadi 43% dibandingkan dengan 56,5% dalam jajak pendapat pada Februari.
"Kepercayaan pada kemampuan presiden untuk mengatasi pandemi menurun tajam dalam empat bulan terakhir," kata Djayadi Hanan, direktur eksekutif LSI, seraya menambahkan bahwa kepercayaan pada pemerintah penting untuk menegakkan program seperti vaksinasi dan ketentuan Pemberlakuan Pembatasan Kegiatan Masyarakat [PPKM].
Hasil jajak pendapat, yang mencakup 1.200 responden, menunjukkan kepercayaan secara keseluruhan terhadap tanggapan presiden masih melebihi ketidakpercayaan dengan 22,6% tidak mempercayai tindakannya dan 32% memilih netral.
Saat dimintai komentar atas survei LSI tersebut, juru bicara presiden mengatakan belum mempelajari jajak pendapat tersebut.
Pemerintah telah menghadapi kritik di beberapa media tentang penanganan pandemi dengan Jakarta Post menjalankan editorial pada 3 Juli berjudul "Mereka tidak harus mati", menyalahkan penundaan dalam membawa pembatasan untuk kematian yang tidak perlu.
Sementara itu, publikasi Tempo dalam tajuk rencana pada Senin mengatakan penyangkalan terhadap gawatnya situasi telah mencegah para pejabat mengambil keputusan untuk mengendalikan wabah.
Elina Ciptadi, seorang spesialis komunikasi risiko, mengatakan untuk memenangkan kembali kepercayaan, presiden harus mengambil peran langsung dalam komunikasi untuk memastikan penyampaian pesan yang seragam dan berdasarkan fakta. "Jika semua pejabat pemerintah mengatakan itu terkendali, tetapi fakta di lapangan adalah bahwa rumah sakit kelebihan beban dan orang-orang ditolak, mereka kehilangan kredibilitas," katanya.
Indonesia memberlakukan langkah-langkah paling ketat untuk menahan virus pada 3 Juli dan pemerintah sedang mempertimbangkan apakah akan memperpanjangnya ketika berakhir pada Selasa.
Pihak berwenang juga telah meminta warga tidak berkumpul dalam kerumunan untuk merayakan Idul Adha pada Selasa [20/7], saat umat Islam Indonesia merayakan Lebaran Haji dengan menyembelih hewan kurban untuk dibagikan pada kaum duafa dan anak yatim seperti dikutip Reuters yang dilansir MailOnline.
TRUST IN Indonesian President Joko Widodo's ability to handle the pandemic has fallen sharply among the public, a survey showed, as authorities struggle to contain a wave of coronavirus infections that has pushed hospitals to breaking point.
Fueled by the spread of the more virulent Delta variant, Indonesia has reported more new COVID-19 cases than any country in the world, according to the latest seven-day average from a Reuters data tracker. It was second only to Brazil in terms of the number of deaths.
The opinion poll by The Indonesian Survey Institute (LSI), which was conducted in late June before the worst of the current outbreak, showed trust that the president can handle the pandemic fell to 43% compared with 56.5% in a poll in February.
"Trust in the president's ability to overcome the pandemic declined steeply in the past four months," said Djayadi Hanan, LSI's executive director, adding trust in the government was important to enforce programmes such as vaccinations and movement curbs.
The findings of the survey, which covered 1,200 respondents, showed overall trust in the president's response still outweighed distrust with 22.6% not trusting his actions and 32% neutral.
Asked for comment on the survey, a spokesperson for the president said he has not studied the poll.
The government has faced criticism in some media of its handling of the pandemic with the Jakarta Post running an editorial on July 3 entitled "They did not have to die", blaming a delay in bringing in restrictions for unnecessary deaths.
Meanwhile, the publication Tempo in an editorial on Monday said a denial of the gravity of the situation had prevented officials from taking the decisions to control the outbreak.
Elina Ciptadi, a risk communications specialist, said to win back trust the president should take on a direct role in communications to ensure uniform and fact-based messaging. "If government officials all say it's under control, but facts on the ground are that hospitals are overloaded and people get turned down, they lose credibility," she said.
Indonesia imposed its strictest measures to contain the virus on July 3 and the government is considering whether to extend them when they expire on Tuesday.
Authorities have also called on people in the world's largest Muslim-majority country not to gather in crowds to celebrate the Eid-Al-Adha festival on Tuesday, when Muslims slaughter animals and share the meat among family and the poor.