Pengungsi Bencana Sulsel Mulai Tinggalkan Pengungsian, Korban Tewas 68
Death Toll from Indonesia Floods, Landslides Climbs to 68
Editor : Ismail Gani
Translator : Novita Cahyadi

PUBLISHED: Sabtu, 26 Januari 2019 , 22:13:00 WIB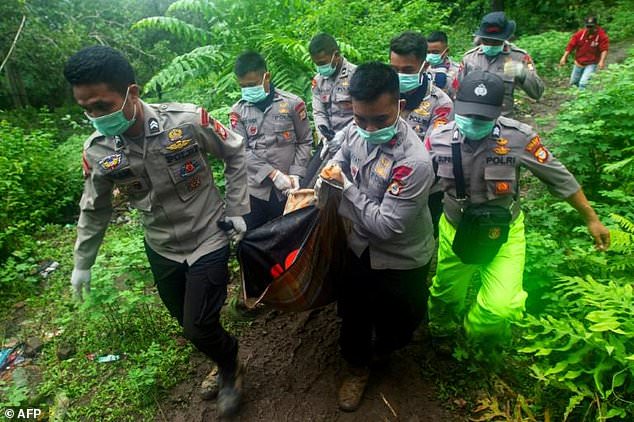 Foto: AFP/MailOnline
SETIDAKNYA 68 orang tewas dan ribuan lainnya terpaksa mengungsi dari rumah mereka setelah banjir dan tanah longsor menghantam Provinsi Sulawesi Selatan, kata seorang pejabat, Sabtu.
Sekitar 6.700 orang di 14 kabupaten terpaksa mengungsi dan kini tinggal di tempat pengungsian, sekolah, tenda atau masjid.
Jumlah pengungsi meningkat dua kali lipat dari hari Jumat setelah pejabat mitigasi bencana berhasil mendapatkan akses ke kabupaten-kabupaten yang sebelumnya terisolasi dan memperbarui data korban selamat.
Enam orang masih dinyatakan hilang setelah bencana.
"Banyak pengungsi mulai pulang dan membersihkan rumah mereka karena hujan tidak lagi deras hari ini," kata Kepala Badan Nasional Penanggulangan Bencana Sulsel, Syamsibar, yang seperti banyak orang Indonesia menggunakan satu nama, kepada AFP, Sabtu.
Kabupaten Gowa adalah kawasan terparah dengan sedikitnya 45 orang ditemukan tewas.
Pemerintah setempat telah mendirikan dapur umum dan klinik medis darurat untuk para pengungsi dan bantuan telah mulai mengalir ke kabupaten-kabupaten yang terdampak bencana, kata Syamsibar.
Air mulai surut dan akses transportasi perlahan-lahan kembali normal.
Tanah longsor dan banjir sering terjadi di Indonesia, terutama selama musim hujan antara Oktober dan April, ketika hujan melanda Indonesia seperti dilansir MailOnline.
AT LEAST 68 people have been killed and thousands were forced to flee their homes after floods and landslides hit the island of Sulawesi, Indonesia, an official said Saturday.
Some 6,700 people in 14 districts have been evacuated and are now living in shelters, schools, tents or mosques.
The number of the evacuees has doubled from Friday after the disaster mitigation officials managed to get access to previously isolated districts and update the figures.
Six people are still declared missing after the disaster.
"Many evacuees have started to go home and clean up their house because the rain is no longer intense today," head of local disaster mitigation agency Syamsibar, who like many Indonesians goes by one name, told AFP Saturday.
Gowa district was the worst hit with at least 45 people found dead.
Local government have set up public kitchens and emergency medical clinics for the displaced people and aid has started pouring into the affected districts, Syamsibar said.
Water has started to recede and access to transportation has slowly returned to normal.
Landslides and floods are common in Indonesia, especially during the monsoon season between October and April, when rains lash the vast Southeast Asian archipelago.