Sultan Brunei Laporkan Dugaan Pencemaran Nama Baik di Instagram
Indonesia Investigates Online Insults of Brunei`s Sultan
Editor : Ismail Gani
Translator : Novita Cahyadi

PUBLISHED: Senin, 22 Januari 2018 , 23:19:00 WIB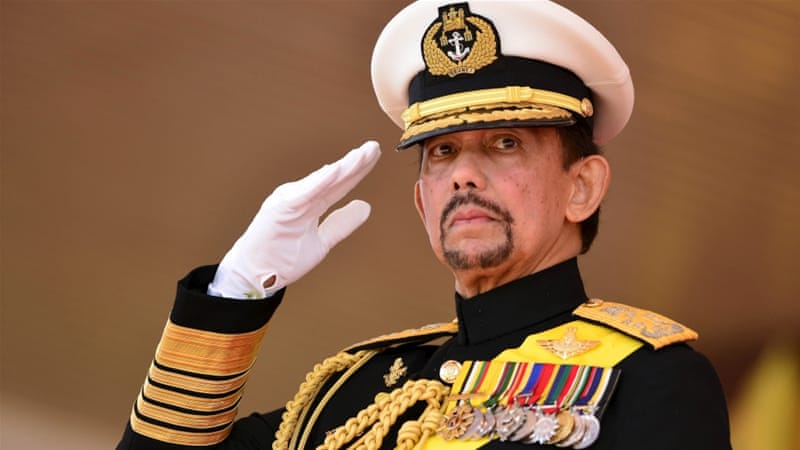 Sultan Haji Hassanal Bolkiah Mu´izzadin Waddaulah (Foto: aljazeera.com)
SULTAN BRUNEI mengajukan laporan ke Polda Metro Jaya salah satu akun Instagram yang dituding mengritik pemimpin negara kerajaan yang kaya raya di Asia Tenggara tersebut.

Kabid Humas Polda Metro Jaya Kombes Argo Yuwono mengatakan pada Senin bahwa pengaduan tersebut diajukan atas nama Sultan Hassanal Bolkiah oleh deputi direktur Kepolisian Kerajaan Brunei.

Argo Yuwono mengatakan bahwa perwira polisi, yang juga seorang pangeran di keluarga kerajaan Brunei, sedang dalam kunjungan ke Jakarta saat dia mendapati foto Sultan Haji Hassanal Bolkiah Mu´izzadin Waddaulah yang diunggah bersamaan dengan komentar menghina di Instagram dengan nama akun "anti_hassanal."

"Ada beberapa komentar di akun yang dapat memicu kebencian terhadap Sultan," kata Argo Yuwono. "Ini dianggap telah merugikan dan mencemarkan nama baiknya."

Argo Yuwono menolak memberikan rincian lebih lanjut tentang komentar tersebut. Dia mengatakan polisi sedang menyelidiki siapa yang membuat akun tersebut.

"Anti_hassanal" telah menghapus semua unggahannya pada Senin.

Brunei, yang berada di Kalimantan, telah diperintah oleh dinasti kerajaan yang sama selama lebih dari enam abad.

Negara terkecil di Asia Tenggara ini kaya raya lantaran cadangan minyak dan gas bumi yang juga membuat kerajaan dan sultan kaya-raya, dengan ekayaan diperkirakan sekitar $ 20 miliar oleh Forbes.

Ini mendapatkan sebagian besar kekayaannya dari cadangan minyak dan gas bumi yang juga membuat sultan sangat kaya, dengan k.

Hassanal mulai menerapkan hukum Syariah di negara berpenduduk mayoritas Muslim pada 2014, yang memicu kecaman dari kelompok hak asasi manusia (HAM) seperti dikutip Associated Press yang dilansir MailOnline.
THE SULTAN of Brunei has made a complaint of defamation to the Indonesian police about an Instagram account that criticized the wealthy autocratic leader of Southeast Asia´s smallest nation.

Jakarta police spokesman Argo Yuwono said Monday the complaint was made on behalf of Sultan Hassanal Bolkiah by the deputy director of the Royal Brunei Police Force.

Yuwono said the police officer, who is also a prince in Brunei´s royal family, was on a visit to Indonesia´s capital, Jakarta, when he found photos of Bolkiah posted along with insulting comments on Instagram by the account "anti_hassanal."

"There were some comments in the account that could cause hatred against the Sultan," Yuwono said. "It´s considered to have harmed and defamed him."

Yuwono refused to provide more details about the comments. He said the police are investigating who created the account.

"Anti_hassanal" had deleted all of its posts as of Monday.

Brunei, which makes up a sliver of the island of Borneo, has been ruled by the same royal dynasty for more than six centuries.

It gets much of its wealth from oil and gas reserves that have also made the sultan extremely wealthy, with a fortune estimated at about $20 billion by Forbes. Hassanal began imposing Shariah law on the Muslim-majority country in 2014, sparking condemnation from rights groups.