Indonesia Terancam Tak Bisa Jadi Tuan Rumah Kejuaraan Olahraga
Doping-Indonesia, Thailand Want WADA to Reconsider Non-Compliant Ruling
Editor : Ismail Gani
Translator : Novita Cahyadi

PUBLISHED: Jum'at, 08 Oktober 2021 , 23:26:00 WIB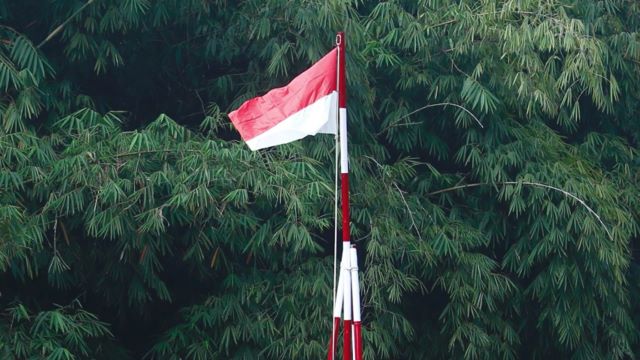 ANTI DOPING: Indonesia dinyatakan tidak patuh karena tidak menerapkan program pengujian yang efektif, sehingga tidak memenuhi syarat menjadi tuan rumah kejuaraan regional, kontinental, maupun dunia. [Foto: Reuters]
INDONESIA terancam tidak diberikan hak untuk menjadi tuan rumah kejuaraan regional, kontinental, maupun dunia, menyusul teguran dari Badan Anti Doping Nasional [WADA].
WADA mengumumkan bahwa Indonesia dinyatakan tidak patuh karena tidak menerapkan program pengujian yang efektif, sehingga tidak memenuhi syarat menjadi tuan rumah kejuaraan regional, kontinental, maupun dunia selama masa penangguhan, Kamis [8/10].
Menteri Pemuda dan Olahraga RI Zainudin Amali mengatakan bahwa sudah memberi keterangan tertulis kepada WADA pada hari Jumat, yang menjelaskan bahwa pandemi COVID-19 telah mencegahnya mengambil sampel yang cukup dari atlet dan mengirimnya ke WADA.
Pandem mengakibatkan sebagian besar acara olahraga di seluruh dunia dibatalkan atau ditunda tahun lalu.
"Hal ini menyebabkan persyaratan sampel tidak terpenuhi," kata Amali, seraya menambahkan bahwa pemerintah Indonesia berharap dapat mengirimkan sampel ´banyak´ WADA dari Pekan Olahraga Nasional [PON] XX yang diadakan di Papua.
Dengan demikian, perwakilan dari Indonesia tidak memenuhi syarat untuk duduk sebagai anggota dewan di komite sampai negara mereka dipulihkan, seperti dikutip Reuters yang dilansir MailOnline.
Sementara Persatuan Bulutangkis Seluruh Indonesia [PBSI] memastikan tiga turnamen bulu tangkis internasional yang bakal berlangsung di Bali pada November dan Desember mendatang akan berjalan sesuai jadwal meskipun ada sanksi WADA, setelah PBSI berkoordinasi dengan Federasi Bulutangkis Dunia, BWF, tentang ancaman sanksi dari WADA.
INDONESIA and Thailand will ask the World Anti-Doping Agency (WADA) to reconsider its decision to declare them non-compliant, representatives of the two countries said on Friday.
WADA announced on Thursday that the National Anti-Doping Agencies (NADOs) of North Korea and Indonesia were ruled to be non-compliant for not implementing effective testing programs.
Thailand was declared non-compliant after failing to fully implement the 2021 Anti-Doping Code, WADA added.
Indonesia´s sports minister Zainudin Amali told reporters that the country wrote to WADA on Friday explaining that the COVID-19 pandemic had prevented it from extracting enough samples from athletes and sending them to WADA.
The pandemic resulted in most sports events around the world being canceled or postponed last year.
"This caused the sample requirement to not be fulfilled," Amali said, adding that Indonesia´s government hoped to send WADA ´ample´ samples from a nationwide sports event being held in the easternmost Papua province.
A spokesman for Indonesia´s badminton association said three tournaments in Bali -- the Indonesia Masters, Indonesia Open, and BWF World Tour Finals -- would proceed as planned in November and December despite the WADA sanction.
The declaration of non-compliance means the three countries are ineligible to be awarded the right to host regional, continental or world championships during their suspension.
Representatives of the countries are also ineligible to sit as members of the boards on committees until their nations are reinstated or for a period of one year, whichever is longer.
The Sports Authority of Thailand (SAT) said they would petition WADA next week to reconsider the non-compliance ruling.
Thailand has finished amending the text of its anti-doping regulations to be in compliance with WADA´s 2021 Anti-Doping Code, but the document has not been published for enactment due to internal legal processes, SAT Governor Gongsak Yodmani said.
"We will explain to WADA that we weren´t ignoring the problem. We will proceed with enacting the law as soon as possible," Gongsak added.
The law could be published as a decree instead to speed up enactment and it will be in effect before the Beijing Winter Olympics in February, he said.