Cegah Hoax, Pemerintah RI Cabut Pemblokiran Medsos Disorot Media Asing
Indonesia Lifts Social Media Curbs Targeting Hoaxes during Unrest
Editor : Ismail Gani
Translator : Novita Cahyadi

PUBLISHED: Minggu, 26 Mei 2019 , 06:36:00 WIB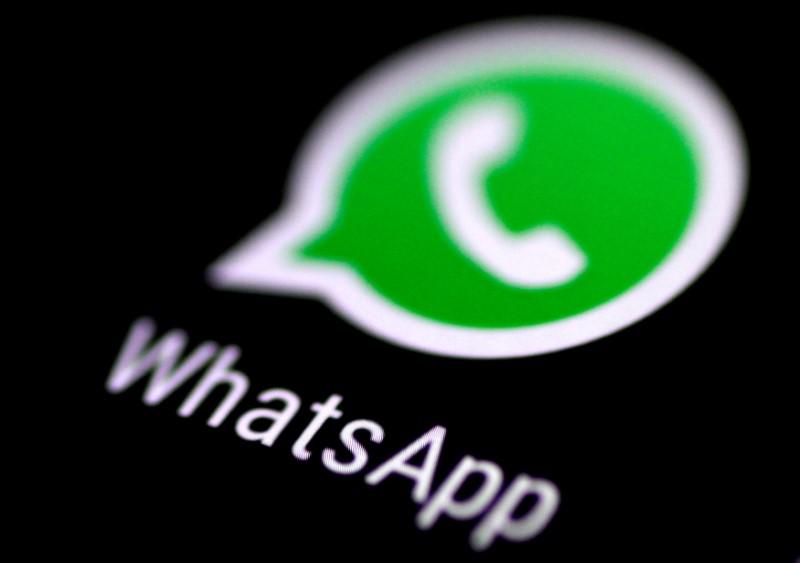 Foto: Reuters/MailOnline
INDONESIA pada Sabtu mencabut pemblokiran sementara media sosial yang diberlakukan untuk mencegah sekaligus mengatasi berita bohong [hoax] via online menyikapi aksi unjuk rasa pendukung salah satu calon presiden setelah pengumuman hasil resmi rekapitulasi Komisi Pemilihan Umum [KPU].
Direktur Jenderal Aplikasi dan Informatika - Kemenkominfo - Semuel Abrijani Pangerapan menegaskan hal itu kepada pers bahwa media sosial telah kembali normal.
Pemblokiran diberlakukan pada Rabu setelah kerusuhan pecah di Jakarta menyusul protes terhadap kemenangan Presiden Joko Widodo dalam Pilpres 17 April.
Delapan orang dikabarkan tewas dan lebih dari 900 orang terluka pada unjuk rasa oleh pendukung Capres yang kalah, Prabowo Subianto dan berujung pada aksi kekerasan, setelah polisi menembakkan gas air mata dan peluru karet serta menggunakan kanon air untuk mengatasi kerusuhan.
Capres Prabowo menuding Pilpres berlangsung curang. Badan Pengawas Pemilu [Bawaslu] menegaskan tidak ada bukti kecurangan yang sistematis dan pengamat independen
Jenderal purnawirawan Prabowo menuduh pemilu itu curang. Badan pengawas pemilihan mengatakan tidak ada bukti kecurangan yang sistematis dan pengamat independen mengatakan jajak pendapat itu bebas dan adil.
Pihak berwenang mencegah meningkatnya hoax via medsos [online], beberapa menyerukan serangan kekerasan pasca Pilpres, untuk meredakan ketegangan dan memasukkan pembatasan media sosial untuk mencegah "provokasi". Langkah ini memberlakukan batasan pada kemampuan untuk mengunggah video atau foto di platform media sosial seperti Twitter, Facebook dan platformnya Instagram dan Whatsapp.
Unjuk rasa dikritik oleh tokoh oposisi sebagai otoriter.
Semuel mengatakan pemerintah berencana untuk memperketat peraturan yang ada untuk memerangi hoax online.
"Kami akan mewajibkan semua platform media sosial untuk secara aktif menghapus berita bohong dan berita palsu," katanya.
Pada konferensi pers yang sama, polisi mengatakan bahwa video yang beredar menunjukkan polisi memukuli seorang pria saat kerusuhan itu benar adanya, tetapi tuduhan yang mengatakan bahwa korban meninggal dunia adalah palsu, dan pria tersebut telah ditangkap karena tindakannya sebagai provokator seperti dikutip Reuters yang dilansir MailOnline.
INDONESIA on Saturday lifted temporary social media restrictions that were imposed to stop online hoaxes during violence around the announcement of official election results.
Communications Ministry official Semuel Abrijani Pangerapan told a news conference that social media had returned to normal.
The restrictions came into force on Wednesday after rioting broke out in the Indonesian capital following protests against the victory of President Joko Widodo in last month's election.
Eight people were killed and more than 900 hurt when rallies by supporters of defeated presidential candidate Prabowo Subianto descended into violence with police firing tear gas and rubber bullets as well as using water canon to quell unrest.
Retired general Prabowo has alleged the election was rigged. The election supervisory agency has said there was no evidence of systematic cheating and independent observers have said the poll was free and fair.
Authorities have blamed a rise in online hoaxes, some calling for violent post-election attacks, for inflaming tensions and brought in social media restrictions in order to prevent "provocations". The move imposed limits on the ability to upload videos or photos on social media platforms such as Twitter, Facebook and its platforms Instagram and Whatsapp.
The curbs had been criticised by opposition figures as being authoritarian.
Pangerapan said the government planned to tighten existing regulations to combat online hoaxes.
"We will make it an obligation for all social media platforms to actively remove hoaxes and fake news," he said.=
At the same news conference, police said that a video that has gone viral showing police beating a man in Jakarta during the unrest was genuine, but said claims that he had died were false and said he had been arrested for helping instigate riots.