Indonesia Kerahkan Kapal Nelayan Pantura ke Natuna
Indonesia Mobilizes Fishermen in Stand-off with China
Editor : Ismail Gani
Translator : Novita Cahyadi

PUBLISHED: Selasa, 07 Januari 2020 , 00:49:00 WIB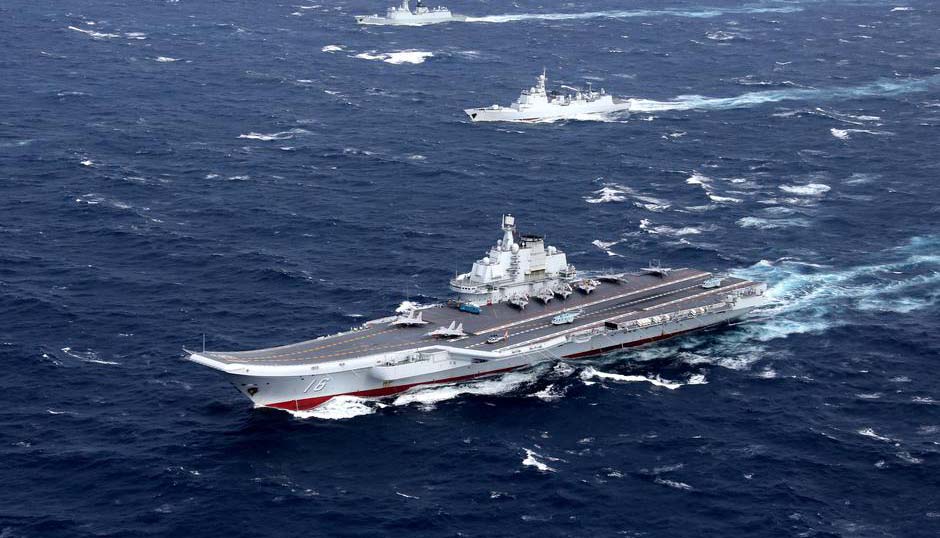 Foto: Reuters
INDONESIA akan memobilisasi nelayan untuk bergabung dengan kapal perang TNI AL [KRI] di Laut Cina Selatan untuk membantu menghadapi kapal-kapal Cina, kata pemerintah pada Senin, karena perselisihan terbesar dengan China selama bertahun-tahun meningkat dari negara terbesar di Asia Tenggara itu.
Dalam pernyataan yang luar biasa keras, Presiden Joko Widodo mengatakan kepada wartawan: "Tidak ada negosiasi dalam hal kedaulatan kita."
Kebuntuan sejak bulan lalu di kepulauan Natuna utara, tempat kapal penjaga pantai Tiongkok mendampingi kapal penangkap ikan China, telah merusak hubungan bersahabat antara Jakarta dan Beijing.
Menko Polhukam RI, Mahfud MD mengatakan kepada wartawan bahwa sekitar 120 nelayan dari pulau Jawa akan dikirim ke pulau Natuna, sekitar 1.000 km (600 mil) di utara.
"Kami ingin memobilisasi nelayan kami dari pantai utara dan mungkin pada gilirannya dari daerah lain untuk beroperasi dengan memancing di sana dan hal-hal lain," kata Mahfud.
Indonesia, negara terpadat keempat di dunia, mengatakan pekan lalu mengirim lebih banyak kapal perang ke daerah itu. Enam kapal Indonesia ada di sana sekarang dan empat lagi sedang dalam perjalanan, kata Imam Hidayat, kepala sub-direktorat operasi kelautan Badan Keamanan Laut [Bakamla] kepada Reuters.
China mengklaim sebagian besar Laut Cina Selatan, rute perdagangan global dengan wilayah penangkapan ikan yang kaya dan cadangan energi, sebagai miliknya berdasarkan apa yang dikatakannya sebagai aktivitas bersejarahnya. Tetapi negara-negara Asia Tenggara - dan Amerika Serikat dan sebagian besar dunia - mengatakan klaim semacam itu tidak memiliki dasar hukum.
Kapal-kapal Indonesia sering berhadapan dengan para nelayan China di pulau Natuna, tetapi kehadiran kapal penjaga pantai China telah menandai peningkatan tahun ini yang memaksa Indonesia memanggil Duta Besar RI di China.
Berbicara di Beijing pekan lalu, juru bicara Kementerian Luar Negeri China Geng Shuang mengatakan China memiliki kedaulatan atas pulau-pulau Spratly dan perairan mereka dan bahwa China dan Indonesia memiliki kegiatan penangkapan ikan "normal" di sana. Dia tidak secara khusus menyebutkan pulau Natuna, yang berada di barat daya Spratly.
Tahun lalu, China terlibat dalam bentrokan maritim yang berkepanjangan di zona ekonomi Vietnam yang luas dengan kehadiran angkatan lautnya di Filipina dan Malaysia.
Puncak terakhir dalam ketegangan antara Indonesia dan China di Laut Cina Selatan adalah pada 2016, ketika kapal penjaga pantai China menabrak kapal nelayan untuk membebaskannya setelah dicegat karena penangkapan ikan ilegal oleh pihak berwenang Indonesia seperti dikutip Reuters yang dilansir MailOnline.
INDONESIA will mobilize fishermen to join warships in the South China Sea to help defend against Chinese vessels, the government said on Monday, as the biggest stand-off with China for years escalated off Southeast Asia´s largest country.
In an unusually strong statement, President Joko Widodo told reporters: "There is no negotiation when it comes to our sovereignty."
The stand-off since last month in the northern Natuna islands, where a Chinese coastguard vessel has accompanied Chinese fishing vessels, has soured the generally friendly relationship between Jakarta and Beijing.
Indonesia´s chief security minister, Mahfud MD, told reporters that around 120 fishermen from the island of Java would be sent to the Natuna islands, some 1,000 km (600 miles) to the north.
"We want to mobilize our fishermen from the north coast and maybe in turn from other areas to operate by fishing there and other things," Mahfud said.
Indonesia, the world´s fourth most populous country, said last week it was sending more warships to the area. Six Indonesian ships were there now and four more were on the way, Imam Hidayat, the head of the Maritime Security Agency´s sea operations sub-directorate, told Reuters.
China claims much of the South China Sea, a global trade route with rich fishing grounds and energy reserves, as its own based on what it says its historic activity. But Southeast Asian countries - and the United States and much of the world - say such claims have no legal basis.
Indonesian vessels often confront Chinese fishermen off the Natuna islands, but the presence of the Chinese coastguard vessel has marked an escalation this year over which Indonesia summoned the Chinese ambassador.
Speaking in Beijing last week, Chinese Foreign Ministry spokesman Geng Shuang said China had sovereignty over the Spratly islands and their waters and that both China and Indonesia have "normal" fishing activities there. He did not specifically mention the Natuna islands, which are southwest of the Spratlys.
Last year, China engaged in a prolonged maritime stand-off in Vietnam´s extended economic zone and jangled nerves with its naval presence off the Philippines and Malaysia.
The last peak in tensions between Indonesia and China over the South China Sea was in 2016, when a Chinese coastguard vessel rammed a Chinese fishing boat to free it after it had been intercepted for illegal fishing by Indonesian authorities.