Kunjungan Terakhir 1989, Paus Francis akan ke Indonesia untuk Dialog Antar Agama
Pope Plans Indonesia Trip to Promote Inter-religious Dialog
Editor : Ismail Gani
Translator : Novita Cahyadi

PUBLISHED: Senin, 03 Februari 2020 , 21:15:00 WIB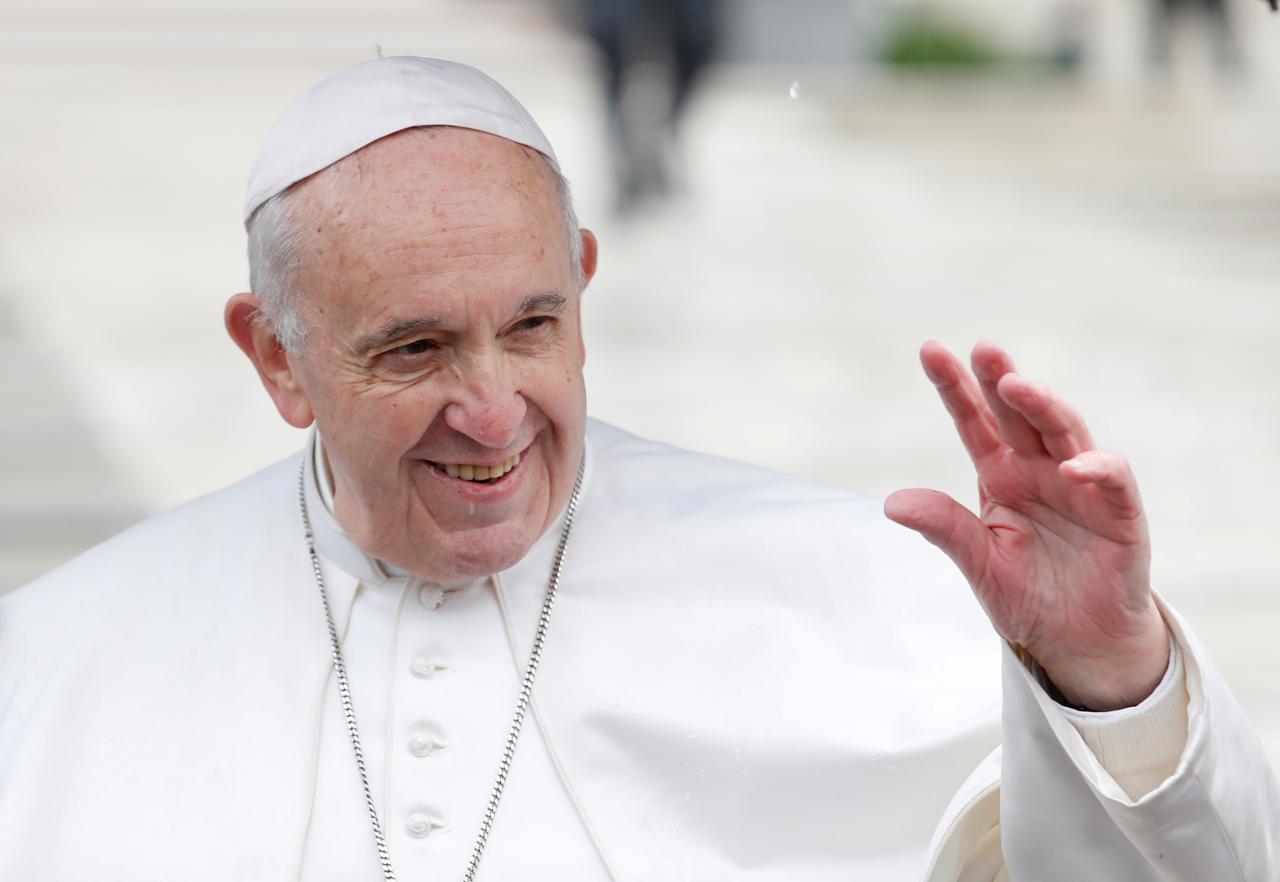 KATOLIK ROMA: Perjalanan tersebut, yang juga akan mencakup kunjungan ke Papua Nugini, kemungkinan akan berlangsung pada September, kata sumber itu. Vatikan belum mengumumkan jadwal pasti kunjungan Paus Francis [Foto: Reuters]
PAUS FRANCIS dari Vatikan tahun ini dijadwalkan berkunjung ke Indonesia untuk mempromosikan dialog antar agama di negara berpenduduk Muslim terbesar di dunia, dan melakukan kunjungan kepausan pertama ke Timor Leste, kata sumber-sumber diplomatik di Vatikan.
Perjalanan tersebut, yang juga akan mencakup kunjungan ke Papua Nugini, kemungkinan akan berlangsung pada September, kata sumber itu. Vatikan belum mengumumkan jadwal pasti kunjungan Paus Francis tersebut.
Lebih dari 95% warga Timor Leste adalah penganut Katolik Roma, warisan penjajahan oleh Portugal. Timor Leste berpisah dari Indonesia pada 2002, yang berbatasan dengan daratan. Almarhum Paus Yohanes Paulus mengunjungi Timor Timur dan Indonesia pada 1989.
Papua Nugini, yang juga berbagi perbatasan darat dengan Indonesia di Papua, sebagian besar penduduknya beragama Kristen. Paus Yohanes Paulus mengunjungi Papua Nugini pada 1984 seperti dikutip Reuters yang dilansir MailOnline.
POPE FRANCIS will promote inter-religious dialog this year during a trip to the world´s biggest Muslim country Indonesia and make the first papal visit to mainly Catholic East Timor since it won independence from Jakarta, diplomatic sources said.
The trip, which will also include a visit to Papua New Guinea, is likely to take place in September, the sources said. The Vatican has not yet announced the trip.
East Timor is more than 95% Roman Catholic, a legacy of colonization by Portugal. It won independence in 2002 from Indonesia, with which it shares a land border. The late Pope John Paul visited East Timor and Indonesia in 1989.
Papua New Guinea, which also shares a land border with Indonesia on another island, is predominantly Christian. Pope John Paul visited in 1984.