RI Putuskan Tetap Bekukan Keanggotaan di OPEC
Indonesia to Keep OPEC Membership Frozen - Deputy Energy Minister
Editor : Ismail Gani
Translator : Novita Cahyadi

PUBLISHED: Rabu, 06 Desember 2017 , 16:10:00 WIB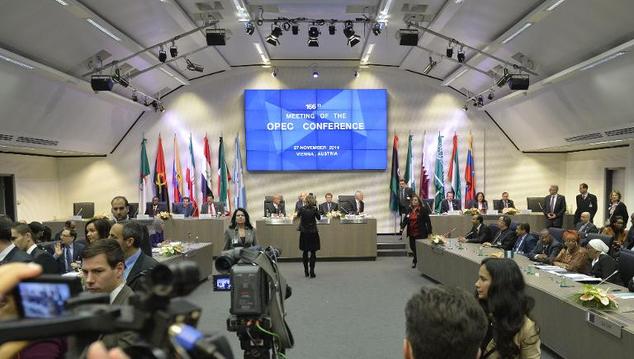 Foto: MailOnline
PEMERINTAH RI memutuskan untuk kembali melanjutkan pembekuan sementara keanggotaannya di Organisasi Negara Pengekspor Minyak (OPEC), kata wakil menteri energi Arcandra Tahar pada Selasa, menyusul 'arahan' dari Presiden Joko Widodo.

Keanggotaan OPEC di Indonesia dihentikan pada Desember 2016, kurang dari setahun setelah bergabung kembali dengan kartel minyak tersebut, setelah Indonesia menolak kebijakan OPEC yang dinilai merugikan kepentingan Indonesia lantaran pemotongan produksi.

"Ada beberapa alasan, tapi yang jelas keputusannya adalah kita akan melanjutkan pembekuan (keanggotaan)," kata Arcandra Tahar kepada pers, seraya menolak untuk berkomentar lebih lanjut.

Presiden Joko Widodo telah memutuskan masalah ini "beberapa bulan yang lalu" dan OPEC telah diberitahu, tambahnya.

Awal tahun ini Kementerian Energi dan Sumber Daya Mineral (ESDM) mengatakan bahwa pihaknya berusaha untuk mengaktifkan kembali keanggotaan OPEC Indonesia, namun hanya akan melakukannya jika tidak terkena pemotongan produksi minyak.

Indonesia memproduksi sekitar 800.000 barel minyak mentah per hari.

OPEC dan produsen non-OPEC yang dipimpin oleh Rusia sepakat pekan lalu untuk memperpanjang pemotongan produksi minyak sampai akhir 2018 saat mereka mencoba menuntaskan masalah minyak mentah global seperti dikutip Reuters yang dilansir MailOnline.
INDONESIA will keep a freeze on its membership of the Organization of the Petroleum Exporting Countries (OPEC), deputy energy minister Arcandra Tahar said on Tuesday, following "directions" from the country's President.

Indonesia's OPEC membership was suspended in December 2016, less than a year after it rejoined the cartel, when the net oil importer could not agree to production cuts.

"There are several reasons, but what is clear the decision was we will keep the (membership) freeze," Tahar told reporters, declining to comment further.

President Joko Widodo had decided on the matter "several months ago" and OPEC had been informed, he added.

Earlier this year the energy ministry said it was seeking to reactivate Indonesia's OPEC membership, but would only do so if it was not subject to oil output cuts.

Indonesia pumps about 800,000 barrels of crude per day.

OPEC and non-OPEC producers led by Russia agreed last week to extend oil output cuts until the end of 2018 as they try to finish clearing a global glut of crude.