Dangdut Academy 3 Indosiar Dimulai 24 Januari, Jaring 35 Peserta
Indonesian Television Broadcast, Indosiar Held Dangdut Singer Talent Show
Reporter : Gusmiati Waris
Editor : Cahyani Harzi
Translator : Dhelia Gani

PUBLISHED: Kamis, 21 Januari 2016 , 00:19:24 WIB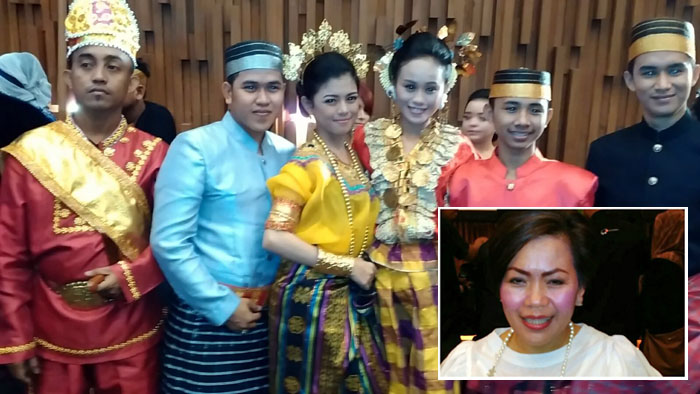 Sebagian peserta D`Academy 3 Indosiar dan Direktur Program dan Produksi PT Indosiar Visual Mandiri, Harsiwi Achmad (inset kanan) Foto2: B2B/Gusmiati Waris
Jakarta (B2B) - Stasiun televisi swasta Indosiar akan kembali menggelar kontes pencarian bakat musik dangdut, Dangdut Academy 3 (D' Academy 3) secara langsung (live) pada 24 Januari 2016 pukul 19:00 WIB, dan pemenang ditentukan pada program bertajuk 'Konser Kemenangan' pada 27 Mei 2016.

Direktur Program dan Produksi PT Indosiar Visual Mandiri, Harsiwi Achmad mengatakan D'Academy 3 akan diikuti oleh 35 peserta setelah melalui audisi di 25 kota besar di seluruh Indonesia.

"Banyak yang bertanya apakah ada lagi peserta D'Academy yang bersuara emas seperti Evi Masamba dan Lesti," kata Harsiwi kepada pers di Jakarta pada Rabu (20/1).

Program D'Academy 3 akan dipandu oleh Irfan Hakim, Andhika Pratama, dan Rina Nose sementara para juri adalah penyanyi dangdut terkemuka Indonesia seperti Iis Dahlia, Inul Daratista, Saipul Jamil, dan Rita Sugiarto.

Komentatornya adalah Nassar, Ivan Gunawan, dan Soimah. Dan yang membedakan D'Academy 3 dengan sebelumnya adalah kehadiran Gilang Dirga sebagai host dan juri baru, Hetty Koes Endang.
Jakarta (B2B) - Indonesian television broadcast, Indosiar will held dangdut singer talent show called Dangdut Academy (D'Academy 3) that are live on January 24, 2016 at 07:00 pm, and the winner is determined by program titled 'Victory Concert' on May 27, 2016.

Program Director and Production of Indosiar Visual Mandiri Corp., Harsiwi Achmad said D'Academy 3 will be attended by 35 participants after 25 auditions in major cities across Indonesia.

"Many people ask whether there are participants D'Academy 3 were able to compensate the quality of Evi Masamba and Lesti," Mrs Ahmad told reporters here on Wednesday (1/20).

D'Academy 3 program will be hosted by Irfan Hakim, Andhika Pratama, and Rina Nose, while the jury is a popular Indonesian dangdut singer like Iis Dahlia, Inul, Saipul Jamil, and Rita Sugiarto.

Commentators are Nassar, Ivan Gunawan, and Soimah, and will present Gilang Dirga as a host and a new jury, Hetty Koes Endang.