Romahurmuziy Ditetapkan KPK sebagai Tersangka Suap Jabatan
Indonesia Anti-graft Agency Names President`s Ally Suspect in Bribery Case
Editor : Ismail Gani
Translator : Novita Cahyadi

PUBLISHED: Sabtu, 16 Maret 2019 , 20:40:00 WIB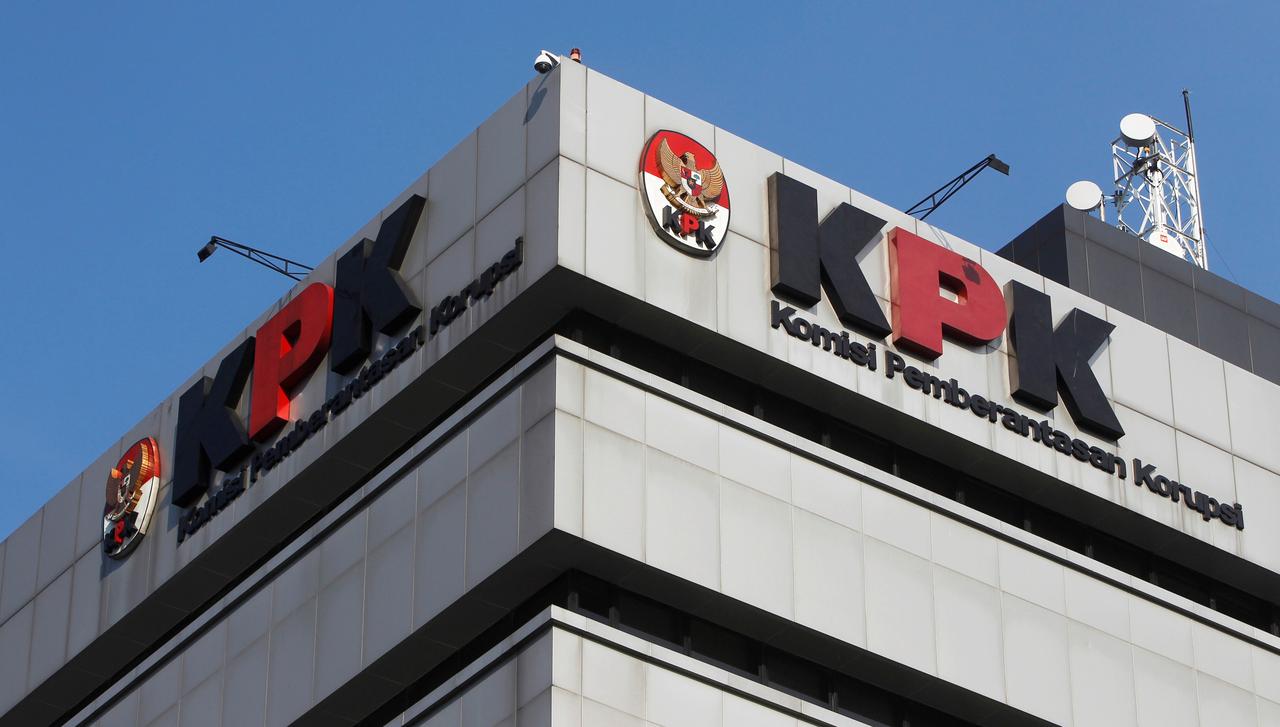 Gedung KPK [Foto: Reuters]
KOMISI Pemberantasan Korupsi (KPK) hari ini, Sabtu [16/3] menetapkan Ketua Umum Partai Persatuan Pembangunan [PPP] Muhammad Romahurmuziy sebagai tersangka kasus suap.
Muhammad Romahurmuziy menjadi tersangka menerima suap terkait kasus penempatan jabatan eselon dua dan tiga di Kementerian Agama RI, kata Wakil Ketua KPK kepada pers, Sabtu.
Romahurmuziy ditangkap pada hari Jumat, hanya beberapa pekan menjelang pemilihan legislatif dan presiden [Pileg dan Pilpres] pada 17 April, dan politisi PPP ini mendukung calon petahana, Joko Widodo, menjadi presiden periode kedua.
Mencermati bahwa 60 persen kasus yang ditangani oleh KPK terkait dengan politik, Laode Syarif mengingatkan masyarakat dalam pemilihan menjelang pemilu bahwa mereka harus "memilih mereka yang jujur."
Sebagai bagian dari penyelidikan suap, KPK telah menyita barang bukti uang senilai Rp156,8 juta [US$ 11.000].
Dalam surat tulisan tangan yang dibagikan kepada media, Romahurmuziy mengatakan ia dijebak dan bahwa kasus itu bermotivasi politik.
"Ini adalah risiko menjadi juru bicara koalisi yang ingin membuat Indonesia dipimpin oleh seorang nasionalis, pemimpin agama yang moderat," tulisnya dalam surat itu.
KPK mengatakan penyelidikannya mematuhi undang-undang anti-korupsi.
PPP, yang menguasai 7% suara di parlemen, diperkirakan akan membentuk suara Muslim konservatif untuk petahana Jokowi, yang kepercayaan agamanya telah diserang oleh lawan.
Kasus ini tidak akan mempengaruhi elektabilitas Widodo, kata manajer kampanye presiden Erick Thohir dalam sebuah pernyataan pada hari Jumat, sambil mendesak orang-orang untuk menghormati praduga tak bersalah selama proses hukum.
Beberapa jajak pendapat baru-baru ini menunjukkan Widodo memegang keunggulan dua digit atas penantangnya, pensiunan jenderal Prabowo Subianto, seperti dikutip Reuters yang dilansir MailOnline.
INDONESIA´S anti-graft agency on Saturday named a prominent Islamist politician backing President Joko Widodo´s re-election campaign as a suspect in a bribery case, an investigator said.
The United Development Party [PPP] chairman Muhammad Romahurmuziy had allegedly accepted bribes to get two people high ranking jobs at the religious affairs ministry, Laode Syarif, deputy chairman of the Corruption Eradication Commission [KPK], told a news briefing.
Romahurmuziy was arrested on Friday, just weeks before legislative and presidential elections set for April 17, when Widodo will seek re-election.
Noting that 60 percent of cases handled by the anti-graft agency were related to politics, Syarif reminded the public in the runup to the election that they should "vote for those who are honest."
As part of the bribery investigation, the KPK has confiscated 156.8 million rupiah [$11,000].
In a handwritten letter distributed to media by the KPK, Romahurmuziy said he was framed and that the case was politically motivated.
"This is the risk of becoming a spokesman for a coalition that wants to make Indonesia to be led by a nationalist, moderately religious leader," he wrote in the letter.
KPK said its investigation adhered to anti-corruption laws.
PPP, which controls 7 percent of parliament, is expected to canvas the conservative Muslim vote for Widodo, whose religious credentials have been attacked by opponents.
The case would not affect Widodo´s electability, the president´s campaign manager Erick Thohir said in a statement on Friday, while urging people to respect the presumption of innocence during the legal process.
Several recent polls showed Widodo holding a double-digit lead over his challenger, retired general Prabowo Subianto. [$1 = 14,255.0000 rupiah]