Pilot AS Tewas setelah Pesawat Misionaris Jatuh di Jayapura
American Pilot Dies in Light Plane Crash in Indonesia
Editor : Ismail Gani
Translator : Novita Cahyadi

PUBLISHED: Selasa, 12 Mei 2020 , 22:41:00 WIB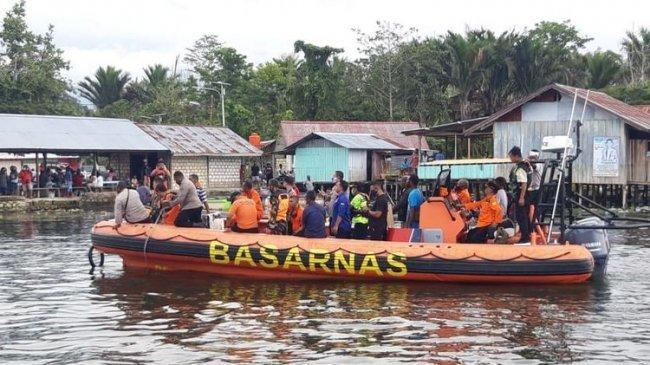 Foto: Tribunnews.com
SEORANG pilot Amerika tewas setelah pesawat ringannya terhempas di Danau Sentani pada Selasa ketika mengirimkan bantuan kemanusiaan di Provinsi Papua, kata polisi.
Pilot, Joyce Chaisin Lin, 40, dari Ohio, diperkirakan memiliki masalah teknis dua menit setelah lepas landas dari Bandara Sentani di Jayapura, ibukota Papua kata Kabid Humas Polda Papua Kombes Ahmad Musthofa Kamal.
Dia mengatakan dia mengirim panggilan darurat dan meminta untuk kembali ke bandara, tetapi menara kontrol kemudian kehilangan kontak dengannya.
Penyebab kecelakaan pesawat naas tersebut belum diketahui.
Kombes AM Kamal mengatakan, Joyce Chaisin Lin, seorang lulusan teknologi informasi dari Massachusetts Institute of Technology [MIT] adalah satu-satunya orang di pesawat itu, yang membawa makanan, buku, dan peralatan sekolah untuk penduduk asli Papua di desa terpencil Mamit.
Dia telah mengabdikan hidupnya untuk mengangkut persediaan kemanusiaan dan misionaris ke daerah-daerah yang sulit dijangkau di Papua," kata Kamal.
Pesawat Quest Kodiak 100 bermesin tunggal buatan AS yang dioperasikan oleh Mission Aviation Fellowship [MAF] berada dalam penerbangan satu jam dari Sentani ke distrik pegunungan Tolikara ketika menabrak Danau Sentani.
Tim penyelamat menemukan tubuhnya dua jam setelah kecelakaan di kedalaman sekitar 13 meter.
Terbang adalah satu-satunya cara praktis untuk mengakses banyak daerah di provinsi Papua dan Papua Barat yang bergunung-gunung dan tertutup hutan seperti dikutip Associated Press yang dilansir MailOnline.
AN AMERICAN PILOT died after her light plane crashed into a lake Tuesday while delivering humanitarian supplies in Indonesia´s easternmost province of Papua, police said.
The pilot, Joyce Chaisin Lin, 40, of Ohio, apparently had technical problems two minutes after takeoff from Sentani airport in the provincial capital of Jayapura, Papua police spokesman Ahmad Musthofa Kamal said.
He said she sent a distress call and requested to return to the airport, but the control tower then lost contact with her.
The cause of the crash was not immediately clear.
Kamal said Lin, an information technology graduate of Massachusetts Institute of Technology, was the only person on the plane, which was carrying food, books and school kits for indigenous Papuan people in the remote village of Mamit.
"She has dedicated her life to transporting humanitarian supplies and missionaries to hard-to-reach areas in Papua," Kamal said.
The U.S.-made Quest Kodiak 100 single-engine plane operated by the Mission Aviation Fellowship was on a one-hour flight from Sentani to the mountainous district of Tolikara when it crashed into Lake Sentani.
Rescuers found her body two hours after the crash at a depth of approximately 13 meters (43 feet).
Flying is the only practical way of accessing many areas in the mountainous and jungle-clad easternmost provinces of Papua and West Papua.
Papua, a former Dutch colony in the western part of New Guinea, was incorporated into Indonesia in 1969 after a U.N.-sponsored ballot that was widely seen as a sham. A small, poorly armed separatist group has been battling for independence since then.