36,18 Juta Ton, Ekspor CPO Indonesia Capai Rekor Tertinggi pada 2019
Indonesia`s Palm Oil Exports Hit Record in 2019
Editor : M. Achsan Atjo
Translator : Dhelia Gani

PUBLISHED: Senin, 03 Februari 2020 , 20:57:00 WIB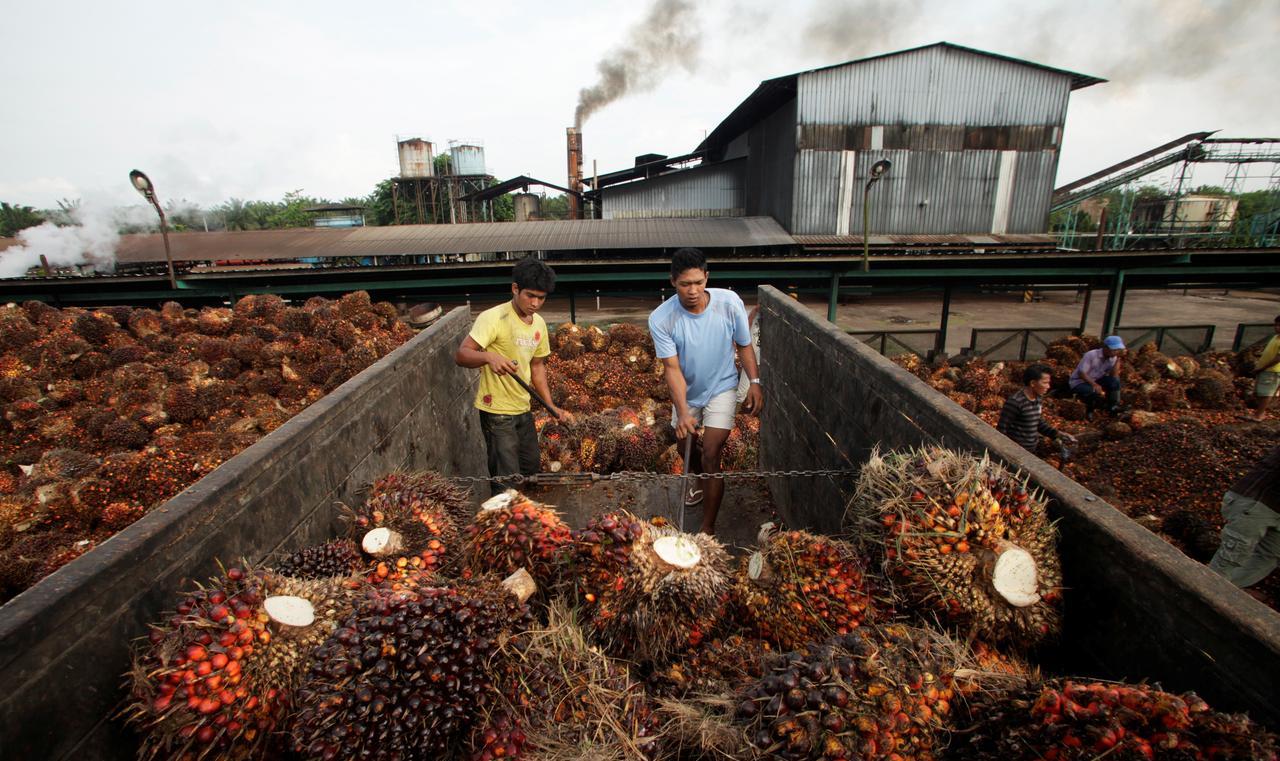 PRODUKSI CPO: Data Gapki menyebutkan Indonesia memproduksi 47,1 juta CPO tahun lalu dan 4,6 juta ton minyak inti sawit. Sebagai perbandingan, pada 2018, Indonesia memproduksi 43 juta ton CPO dan 4,3 juta ton minyak kernel [Foto: Reuters]
PRODUSEN minyak kelapa sawit terbesar di dunia, Indonesia, mencapai rekor ekspor 36,18 juta ton minyak sawit dan produk-produknya, termasuk biodiesel dan oleokimia tahun lalu, menurut data Asosiasi Minyak Sawit Indonesia [Gapki] pada Senin.
Ketua Umum Gapki, Joko Supriyono mengatakan ekspor meningkat 4,2% dari 34,71 juta ton pada 2018, didukung oleh meningkatnya permintaan dari China, Timur Tengah dan pasar Afrika, yang mengimbangi penurunan permintaan dari negara-negara lain terutama India.
Dia mengatakan India, pembeli minyak nabati terbesar di dunia, mencatat penurunan terbesar di antara tujuan pengiriman tahun lalu setelah tarif impor yang lebih tinggi pada pengiriman Indonesia dibandingkan dengan produk sejenis dari Malaysia.
Joko Supriyono mengatakan pertumbuhan produksi pada 2020 diperkirakan akan melambat karena kemarau dan pengurangan penggunaan pupuk pada 2019 yang diperkirakan akan mempengaruhi hasil panen.
Dia juga mengatakan Gapki sedang memantau dampak penyebaran virus Corona di China atas permintaan minyak sawit.
Data Gapki menyebutkan bahwa Indonesia memproduksi 47,1 juta ton minyak sawit mentah [CPO] tahun lalu dan 4,6 juta ton minyak inti sawit. Sebagai perbandingan, pada 2018, Indonesia memproduksi 43 juta ton CPO dan 4,3 juta ton minyak kernel.
Pada akhir 2019, Indonesia memiliki sekitar 4,6 juta ton cadangan minyak sawit.
Harga telah jatuh di pasar komoditas karena kekhawatiran virus Corona yang menyebar cepat akan mempengaruhi kegiatan ekonomi di China dan pada gilirannya berdampak pada permintaan impor minyak sawit.
Korban jiwa dari virus Corona, yang telah dinyatakan darurat global oleh Badan Kesehatan Dunia [WHO], telah meningkat menjadi 361 di Cina pada Minggu, dan jumlah kasus yang dilaporkan telah mencapai 17.200.
"Eksposur kami ke Cina cukup besar. Jika ini hanya sementara, masih ada harapan untuk pertumbuhan," kata Joko Supriyono seperti dikutip Reuters yang dilansir MailOnline.
THE WORLD'S TOP palm oil producer Indonesia exported a record 36.18 million tonnes of palm oil and its products, including biodiesel and oleochemical last year, data from the Indonesia Palm Oil Association (GAPKI) showed on Monday.
Exports rose by 4.2% from 34.71 million tonnes in 2018, supported by rising demand from China, the Middle East and African markets, which offset declines in demand from other countries notably India, chairman Joko Supriyono said.
He said India, the world's top vegetable oil buyer, recorded the biggest decline among shipment destinations last year following higher import tariffs on Indonesian shipments compared to those from rival Malaysia.
Supriyono said production growth in 2020 is expected to slow as drought and a cut in fertiliser usage last year will likely affect yield.
He also said GAPKI was monitoring the impact of the spread of coronavirus in China on palm oil demand.
GAPKI said Indonesia produced 47.1 million tonnes of crude palm oil (CPO) last year and 4.6 million tonnes of palm kernel oil. By comparison, in 2018 the country produced 43 million tonnes of CPO and 4.3 million tonnes of kernel oil.
By the end of 2019, Indonesia held about 4.6 million tonnes of palm oil stockpiles.
Prices have fallen across commodity markets because of concerns the fast-spreading coronavirus will affect economic activity in China and in turn demand for imports.
The death toll from the coronavirus, which has been declared a global emergency, had risen to 361 in China as of Sunday, and the number of reported cases has topped 17,200.
"Our exposure to China is pretty big. If this is only temporary there are still hopes for growth," Supriyono said.