UU Perkawinan Direvisi, 19 Tahun Batas Usia Minimal Menikah
Indonesia Raises Minimum Age for Brides to End Child Marriage
Editor : Ismail Gani
Translator : Novita Cahyadi

PUBLISHED: Rabu, 18 September 2019 , 16:40:00 WIB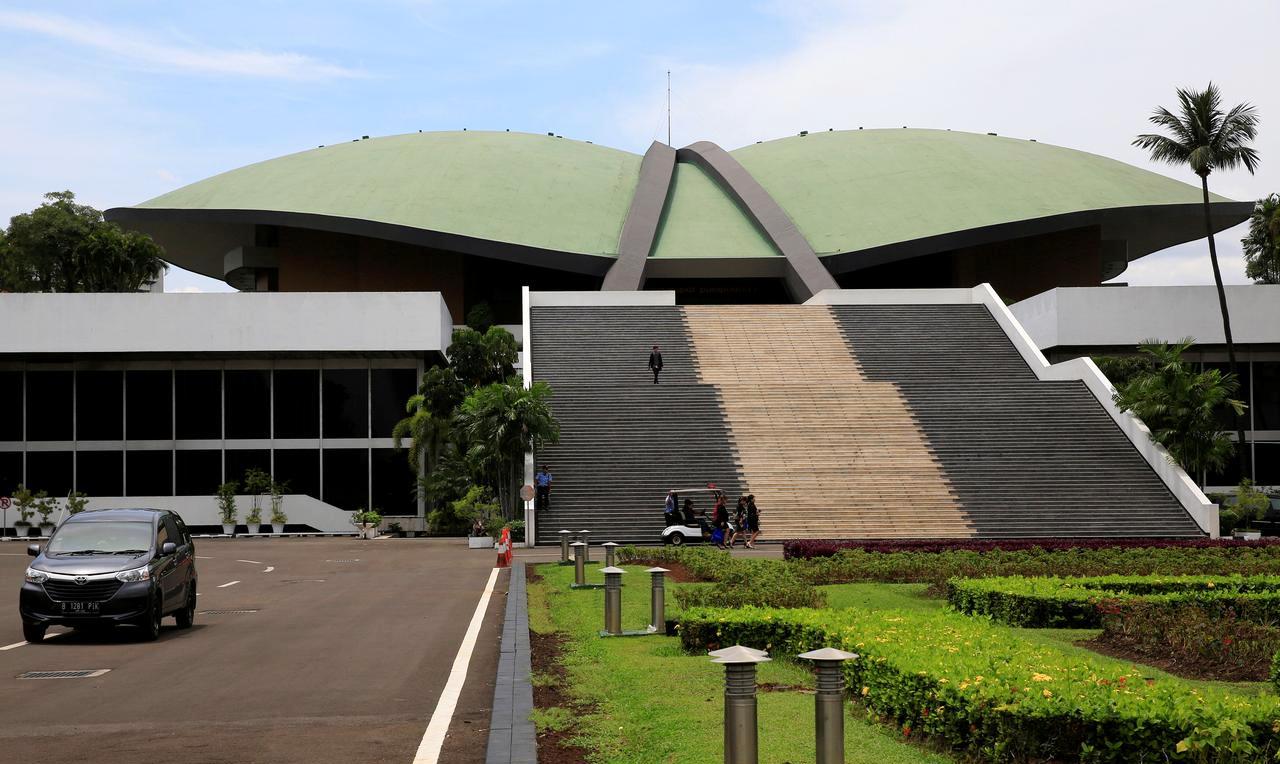 Gedung DPR RI Senayan, Jakarta [Foto: Reuters]
DPR RI mengesahkan revisi UU Perkawinan dan mengubah batas minimal menikah untuk pria dan wanita sama-sama harus sudah menginjak usia 19 tahun. Sebelumnya, usia minimal menikah bagi pria adalah 19 tahun dan perempuan 16 tahun menjadi sorotan dunia dan disambut baik oleh pegiat HAM internasional sebagai langkah maju mengekang pernikahan anak di Indonesia.
Disebutkan bahwa seluruh fraksi di parlemen menyetujui revisi pada sesi pleno pada hari Senin, menurut sebuah pernyataan di situs webnya.
Indonesia termasuk di antara 10 negara di dunia dengan jumlah pengantin anak tertinggi, menurut kelompok kampanye Girls Not Brides.
Satu dari empat gadis di Indonesia menikah sebelum berusia 18 tahun, menurut laporan 2016 oleh Badan Pusat Statistik dan dana anak-anak PBB, UNICEF.
"Masyarakat masih mendorong perempuan untuk menikah di masa remajanya, kalau tidak mereka akan dianggap perawan tua," kata Masruchah dari Komisi Nasional Anti Kekerasan Terhadap Perempuan.
Masruchah, yang menggunakan satu nama, mengatakan komisi itu akan memilih 21 sebagai usia minimum untuk menikah bagi pria dan wanita, ketika keduanya dianggap matang dalam hal reproduksi dan stabilitas ekonomi.
Indonesia sebelumnya mengizinkan anak perempuan berusia 16 tahun untuk menikah atau lebih muda - tanpa usia minimum - jika orangtua mereka memintanya.
Mahkamah Konstitusi RI [MK] pada Desember memutuskan bahwa diskriminatif usia perkawinan yang lebih rendah untuk perempuan daripada laki-laki, yang dapat menikah secara resmi pada usia 19 tahun.
Perkawinan anak di Indonesia disalahkan sebagai penyebab kematian ibu dan bayi, serta mendorong pekerja anak, kata Menteri Pemberdayaan Perempuan dan Perlindungan Anak Yohana Yembise mengatakan dalam sebuah pernyataan.
"Akhirnya, setelah 45 tahun (dari hukum pernikahan yang ada). Ini adalah hadiah untuk anak-anak Indonesia," katanya seperti dikutip Reuters yang dilansir MailOnline.
INDONESIA'S parliament has revised the country's marriage law to lift the minimum age at which women can marry by three years to 19, a move welcomed by campaigners as a step towards curbing child marriage in the world's biggest Muslim majority-country.
All factions in parliament agreed the revision at a plenary session on Monday, according to a statement on its website.
Indonesia is among the 10 countries in the world with the highest number of child brides, according to campaign group Girls Not Brides.
One in four girls in Indonesia is married before they turn 18, according to a 2016 report by Indonesia's Statistics Agency and the United Nations children's fund UNICEF.
"The society still encourages girls to get married in their teenage years, otherwise they will be considered spinsters," said Masruchah of the National Commission on Violence Against Women.
Masruchah, who uses one name, said the commission would have preferred 21 as the minimum age for marriage for men and women, when both are considered mature in terms of reproduction and economic stability.
Indonesia previously allowed girls of 16 to get married or younger -- with no minimum age -- if their parents requested it.
Indonesia's Constitutional Court ruled in December that it was discriminatory to have a lower marriage age for women than for men, who could legally marry at 19.
Child marriage in Indonesia has been blamed for causing maternal and infant deaths, as well as encouraging child labour, Women's Empowerment and Child Protection Minister Yohana Yembise said in a statement.
"Finally, after 45 years (of the existing marriage law). This is a present for Indonesian children," she said.