Dinyatakan Sembuh, Pasien Terkonfirmasi Cacar Monyet di Jakarta
Confirmed Monkeypox Patient in Jakarta Declared Recovered
Editor : Ismail Gani
Translator : Novita Cahyadi

PUBLISHED: Kamis, 15 September 2022 , 20:32:00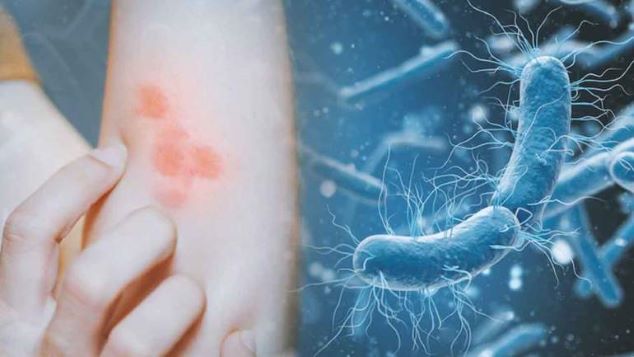 ILUSTRASI: Penyakit cacar monyet atau monkeypox.
JAKARTA - Dinas Kesehatan [Dinkes] DKI Jakarta mengumumkan pasien yang menderita cacar monyet atau monkeypox telah sembuh, usai menjalani isolasi mandiri selama empat minggu.
"Kasus monkeypox positif DKI Jakarta dinyatakan dokter spesialis yang menemukannya sudah selesai isolasi per 4 September 2022 dan sembuh," ungkap Ngabila Salama, Kepala Seksi Surveilans Epidemiologi dan Imunisasi Dinkes DKI Jakarta, Kamis [15/9].
Ngabila menjelaskan, saat ini masih ada delapan orang suspek monkeypox. Artinya, mereka memiliki gejala ruam dan salah satu gejala seperti sakit kepala, demam, limfadenopati, myalgia, sakit punggung, malaise namun masih menunggu hasil pemeriksaan laboratorium.
Perlu diketahui, Dinkes DKI Jakarta sudah memeriksa PCR 50 orang terduga cacar monyet atau monkeypox sejak Mei 2022. Dengan rincian, satu orang konfirmasi positif, 41 orang discarded [PCR negatif], delapan orang suspek sedang menunggu hasil.
"Delapan orang isolasi di rumah masing-masing dan dalam keadaan sehat," tandas Ngabila.
Sebelumnya, pada 20 Agustus 2022 lalu, Kementerian Kesehatan [Kemenkes] RI mengumumkan temuan kasus pertama terkonfirmasi cacar monyet di Indonesia pada seorang pasien laki-laki berusia 27 tahun.
Diketahui pasien tersebut mengalami keluhan kesehatan beberapa hari setelah kembali ke Indonesia, pascaperjalanan wisata ke beberapa negara di Eropa Barat pada 8 Agustus 2022 lalu.
Jakarta [B2B] - The DKI Jakarta Health Office [Dinkes] announced that patients suffering from monkeypox or monkeypox have recovered, after undergoing self-isolation for four weeks.
"The positive monkeypox case in DKI Jakarta has been declared by a specialist who found it and has been isolated as of September 4, 2022 and has recovered," said Ngabila Salama, Head of the Epidemiology and Immunization Surveillance Section of the DKI Jakarta Health Office, Thursday [15/9].
Ngabila explained that currently there are still eight monkeypox suspects. That is, they have symptoms of a rash and one of the symptoms such as headache, fever, lymphadenopathy, myalgia, backache, malaise but are still waiting for the results of laboratory tests.
Please note, the DKI Jakarta Health Office has examined the PCR of 50 people suspected of having monkeypox or monkeypox since May 2022. With details, one person confirmed positive, 41 people discarded [PCR negative], eight suspects are waiting for results.